Best Ways Hotels Can Prepare to Host Company Holiday Parties
Print
By Solus Group Marketing Team
December 10, 2018
In the hospitality industry, holidays lead to a significant uptick in companies booking parties. After all, every business needs a place to celebrate the year in review and look forward to the year to come. Typically, that place is a hotel ballroom.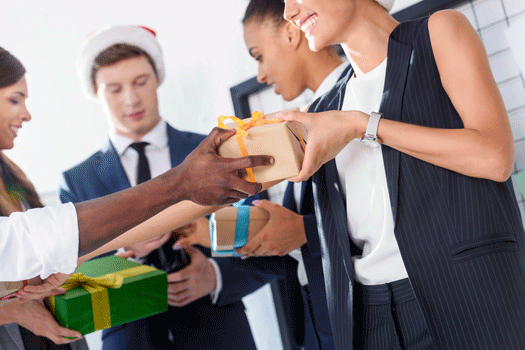 That's good news for the hospitality industry. Holiday parties can be a major revenue stream for hotels. Meetings tend to slow down in December, so booking those company parties can make up for the general lack of business during the season.
Here's what you need to know to pull in the greatest amount of business hosting company parties in the otherwise dry spell of December:
Marketing efforts should already be well underway. Some hotels begin early-bird promotions as soon as July or August. Provide a discount on meeting-room rentals, promote heavily and early, and watch bookings fill up well before the holiday season is upon you.
Publicize your green credentials. More and more companies are incorporating environmental responsibility into their core values. The largest firms publicly owned firms provide sustainability reports to investors, or at least consider efforts to save energy and reduce waste in more typical corporate responsibility documents.
Of course, in order to publicize green credentials, you need to have them in the first place. Start by cleaning up your waste streams. According to the trade publication Green Hotelier, each guest creates about two pounds of waste for every night they stay in a hotel. The waste associated with company parties is likely much worse.
In order to separate waste streams into recycling, composting, and landfilling channels, it's important to improve efficiency, productivity, and safety in the ways staff handle waste. Mechanizing high-risk waste-handling tasks can fill in the gaps, creating a more productive system even as you add more ecological waste streams to your facility. In many nations, in fact, laws and policies require the use of machines like Bin Tippers, which lift and empty waste bins in appropriate hoppers for transportation to material recovery facilities, commercial composters, and landfills.
Of course, better waste handling is only one way to improve holiday party bookings. The real challenge comes down to marketing. How early are you advertising availability? What kinds of deals and packages are you able to offer interested companies? These things will make a big difference in the volume of holiday-season party booking.
That said, green hotels are bound to perform better than their more wasteful competitors — and zero-waste efforts are the gold standard of environmental stewardship for hotels. In order to reach this zero-waste future, you have to diversify your waste streams, sending more materials to recycling centers and composting outfits. That becomes both a logistical and a material-handling challenge.
Bin Tippers can't help you plan your waste-diversion efforts, but they can make them more productive and safer for workers. These are worthwhile goals for hotels, during the holiday season and throughout the year.
References:
"Hotels reaping benefit of holiday parties." HotelNewsNow. STR, Inc., 19 Dec. 2011. Web. 9 Nov. 2018.
"Waste Management." GreenHotelier. International Tourism Partnership, 27 Nov. 2009. Web. 9 Nov. 2018.
Wayne, Scott. "How hotels are becoming smarter about waste." HotelManagement. Questex LLC, 31 Mar. 2017. Web. 13 Nov. 2018.