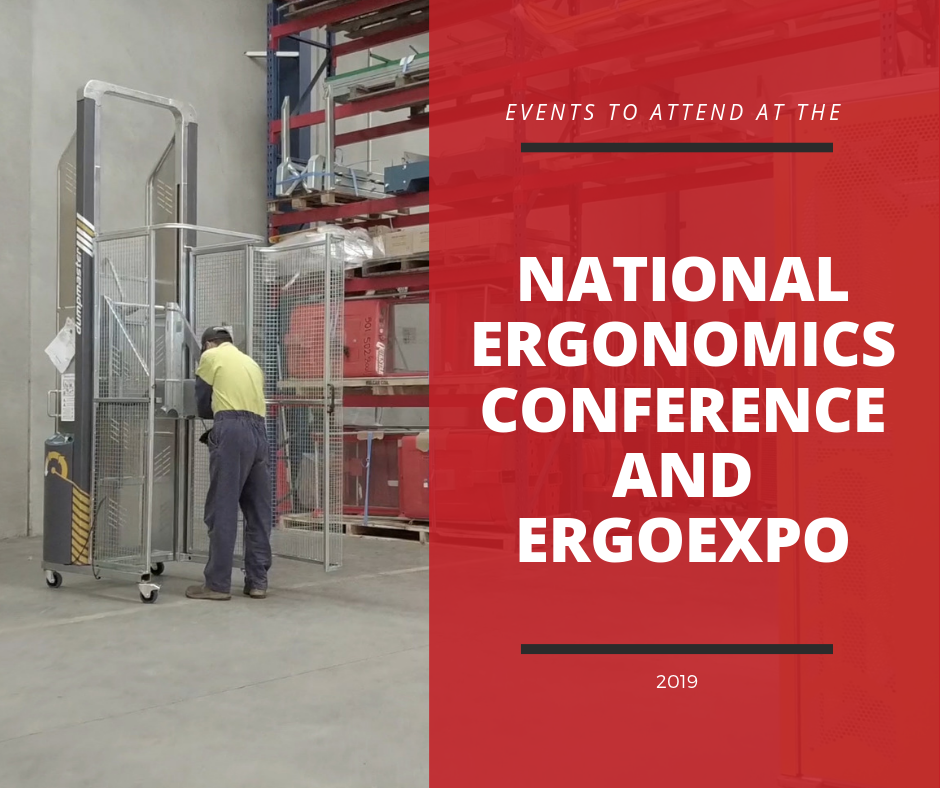 The National Ergonomics Conference and ErgoExpo is the event for employers who are interested in creating safer, more efficient workplaces. The yearly event is designed to help professionals better strategize and implement successful ergonomic programs in all fields and industries.
This year's expo is taking place August 20 through 23, at the Paris Las Vegas Hotel. The show will feature hundreds of exhibitors demonstrating thousands of products, all designed to better match work to the worker. You won't find a more comprehensive event dedicated to ergonomic safety products, services, and tools.
While we can't make it this year (to our great regret), here are some of the events we'd sign up for if we were lucky enough to attend:
Review of Clinical Anatomy and Biomechanics Underlying Ergonomics
Tuesday, August 20th, 9:00 to 11:30 a.m.
To fully appreciate the value of a workplace ergonomic program, stakeholders must understand the physiological impact of unhealthy movements.
During this morning workshop, ergonomist and orthopedic specialist Trevor Bardarson will explain how to identify ergonomic issues, the expected stages of healing for injuries, as well as the biomechanics the body and how certain movements and stresses can impact muscles, tendons, and ligaments.
Learn more about Bardarson's event here.
Guidelines for the Use and Design of Manually Handled Carts
Wednesday, August 21, 1:00 to 2:00 p.m.
Material handling tasks require exact, complicated motions to execute. There's plenty that can go wrong if a worker isn't aware of the potential hazards of excessive stress on the body.
This workshop will explore in depth just how complex a task it is to use a manually handled cart, and how to evaluate acceptable push-pull ratios.
Learn more about this material-handling presentation.
Show Me the Money: How Real Companies Have Demonstrated a Return on Investment for Ergonomics
Thursday, August 22, 8:15 to 9:15 a.m.
How do you describe your ergonomics program to your colleagues to get it approved? This is often a difficult task, with leaders in some organizations failing to realize the importance of these programs for the safety of their employees — and the financial benefits they provide.
This workshop will help guide you through the process of learning how to really sell ergonomics, from the language you should use to the data you must collect to grab the attention of management.
Learn more about the breakout session here.
"You-ser" Centered Workplace Design
Friday, August 23, 9:45 to 10:45 a.m.
Implementing an ergonomic program isn't just about focusing on product features. The facility where these products are used is just as important. User-experience researcher Danny Nou will discuss how a workspace can emotionally and cognitively affect employees, and how making changes in these environments can have a positive impact.
<=Learn more about this keynote presentation here.
These choices only represent a handful of the options at this year's ErgoExpo, and everything looks extraordinarily valuable. We'll be following the action closely via social media; be sure to share your photos and impressions of the event with Solus Group!
As for us, we're already planning for 2020.