Lift trucks are getting more expensive, reports the news service Forklift Action. Several leading forklift brands announced price increases set to go into effect November 1.
In a statement to Forklift Action, the companies attributed higher price tags to "steadily increasing costs from freight providers...and the ripple effect of recently imposed tariffs on steel, aluminum, and durable goods."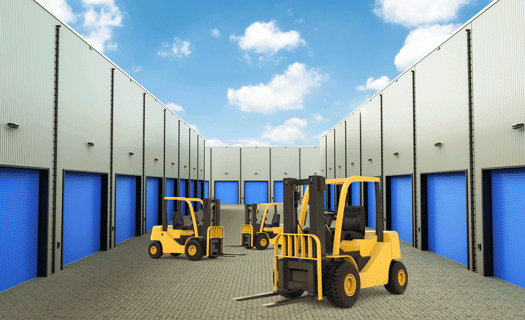 While many forklift manufacturers remained silent on pricing plans for the near future, companies that operate in the United States will face the same financial pressures, possibly leading to similar price hikes. Reporters from Forklift Action reached out to an unreported number of leading forklift manufacturers. While none of their sources were ready to announce price increases, neither did they rule out higher charges in the changing economic environment.
Forklift Price Increases Seem Unlikely to Slow Growth
The impact of tariffs, both domestic and retaliatory, is likely to drive forklift prices higher. But that doesn't mean the market will slow down. In fact, forklift sales have been on an upward trend since at least 2011, both globally and in the U.S. According to statistics site Statista, the market volume of material handling equipment, including forklifts, in the U.S. rose from 169,600 units to 267,000. Globally, the market encompassed nearly 1.4 million units by 2017, compared to 974,600 in 2011.
Research suggests further growth over the next few years. A 2018 report from market research consultants Hexa estimates that the U.S. forklift market will be worth $11.94 billion by 2025. Multiple factors contribute to the rising domestic demand for lift trucks:
Analysts expect the housing industry to expand through 2025.
They forecast growth in industrial and commercial sectors, as well.
Infrastructure development requires more material handling capability.
Industrialization continues to be a powerful force in the United States.
Interestingly, the Hexa Research attributes most of the expected growth to electric forklifts. The internal combustion (IC) engine is giving way to battery-powered, electric lift trucks in every market.
Why Electric Forklifts are Driving Overall Market Growth
As the Hexa report mentions, consumers prefer electric forklifts to gas or liquid propane-powered models for a variety of reasons, including the following:
Electric forklifts are often easier to maintain and operate than their IC counterparts. Engines are simpler and more direct, leading to less downtime for repairs.
There is great diversity in battery-powered product offerings. Compact electric forklifts boast similar load limits as larger trucks. It is common for electric lift trucks to operate fully in spaces as small as 11 feet wide.
Electric lift trucks don't emit greenhouse gasses, and are safe for indoor use, even in sealed cold-storage environments.
Battery power is both energy-efficient and environmentally responsible.
Ultimately, it remains to be seen whether rising prices have the power to slow the growth of the U.S. forklift market; it certainly seems unlikely. If your organization is considering an investment in new electric forklifts, be sure to browse Solus Group's selection of heavy-duty, ergonomically designed battery handling equipment here.
References:
"Market volume of material handling equipment between 2011 and 2017, by region (in 1,000 units)." Statista. Statista, 2018. Web. 16 Oct. 2018.
"More Price Hikes in the U.S." ForkliftAction. Forkliftaction Media Pty Ltd, 26 Sept. 2018. Web. 16 Oct. 2018.
"U.S. Forklift Market Size Worth USD 11.94 Billion by 2025: Hexa Research." PRNewswire. PR Newswire Association LLC, 18 Apr. 2018. Web. 16 Oct. 2018.
"U.S. Prices Set to Rise." ForkliftAction. Forkliftaction Media Pty Ltd, 8 Aug. 2018. Web. 16 Oct 2018.