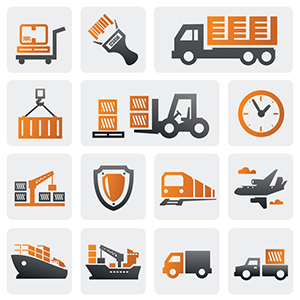 Year-end is a hectic, busy time for everyone. This is no less true at the warehouse, where the pressure is on to fill and deliver orders as quickly and efficiently as possible. It's extremely important not to let safety fall down the priority list after the holiday blitz. While being more lax with your safety requirements might seem to get work done faster in the short-term, it can result in accidents that are debilitating for both your personnel and your production.
To be sure all personnel at your warehouse stay healthy and safe post-holidays, reinforce your facility's safety standards with all personnel, paying special attention to these 3 topics:
Personal Protective Gear
Personal protective equipment (PPE) is an absolute must, especially for battery room safety -- as forklift battery changing, washing, and maintenance is highly hazardous work. Be sure to reinforce requirements for PPE among personnel during the holiday season, such as wearing aprons, gloves, face protection and steel-toed boots when handling a forklift battery.
Ergonomic Products
The long work hours of the holidays take their toll on warehouse personnel. From repetitive lifting tasks to other physical jobs, personnel can end up with back and neck complications and other musculoskeletal problems that keep them from working at their full potential. Anti-fatigue mats help personnel stand on a more comfortable surface, lessening leg, foot, and back pain. Lift tables help position work ergonomically and reduce injuries from lifting and bending.
Emergency Action Plan
Even if your warehouse has an unparalleled safety record, its operations can still come to a standstill if you don't have an action plan in place for emergency situations. Make sure all personnel know what to do in the event of both safety and weather emergencies. Also, establish a clear chain of command so that production won't halt if key personnel are absent. It could mean the difference between an emergency and an utter catastrophe.
How do you help protect the health and safety of the personnel at your warehouse? Share your own tips with us in the comments below.