Holiday Household Waste: Educating Citizens on Proper Disposal
Print
By Solus Group Marketing Team
December 24, 2018
Between the holidays of Thanksgiving and New Year's Day, households produce an average of 25 percent more waste than at any other time of the year. Every week during the holiday season, we add 1 million tons of waste to the nation's landfills. Clearly, municipalities and environmental agencies haven't yet educated individuals in their communities on how to reduce waste, whether through diversion to recycling or composting operations or, better yet, reducing the volume of generated garbage in the first place.
Luckily, there are plenty of ways for waste haulers, municipal material recovery facilities (MRFs), and other stakeholders in the waste-management industry to help spread an important holiday message: It's easier than ever to celebrate the holidays while keeping your green credentials fully intact.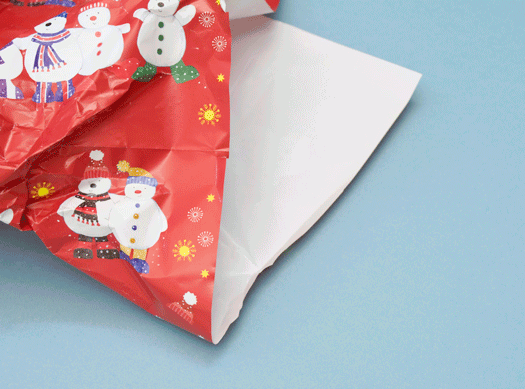 Here are a few tips for city officials and waste-handlers to share with residents to prevent the uptick in landfilling that usually arrives every December:
Skip the tissue paper and bows.

Believe it or not, these gift-wrapping materials aren't recyclable. Choose wrapping papers that are designated as recyclable, and if you can't find them easily, get creative; newspapers, paper bags, and even cloth all make attractive, if unconventional, gift wrappings.
The same goes for most commercial wrapping papers.

Unless a tube of wrapping paper is marked "recyclable," odds are it contains a substance that precludes it from being included in the single-stream bin. Metallic papers usually can't be recycled; neither can any paper that's been laminated or coated in plastic.
Don't neglect your food waste.

Holiday feasts lead to a lot of uneaten food. Too often, we just throw these scraps in the trash can, where they're bound for a landfill. In some lucky cities, however, there are curbside composting operations that would be happy to take your food waste.
Rethink the notion of a "present."

We usually think of presents as physical objects wrapped in colorful paper. But intangible things can bring just as much joy to their recipients. Try giving loved ones gifts based in experience, not in material possession. For instance, tickets to a favorite performer's concert, memberships in local arts organizations, and gift certificates to area restaurants all make great gifts — without all that packaging.
Keep your used tree out of the landfill.

Many cities offer composting or mulching services for Christmas trees come January. Even if these services aren't available through the city, you might be able to find them commercially. At the very least, you could throw the tree in a woodchipper to create your own fragrant mulch for the coming spring.
Holiday household waste places an extra burden on municipal waste workers. Haulers, MRF operators, and landfill staff often struggle to keep up with the increased demand. That can lead to repetitive motion injuries or even burnout. The solution is to communicate.
Share the above tips with citizens through specific poster/social media campaigns. The best place to reduce holiday household waste, after all, is at the source.
References:
Doran, Grace and Jessica Kidwell. "Creative Ways to Cut your Holiday Waste." EPA. U.S. Environmental Protection Agency, n.d. Web. 14 Nov. 2018.
"Frequently Asked Questions: Holiday Waste Prevention." Stanford. Stanford University, n.d. Web. 14 Nov. 2018.
"Tips for handling holiday waste." SWNewsMedia. SWNewsMedia.com, 8 Dec. 2015. Web. 14 Nov. 2018.