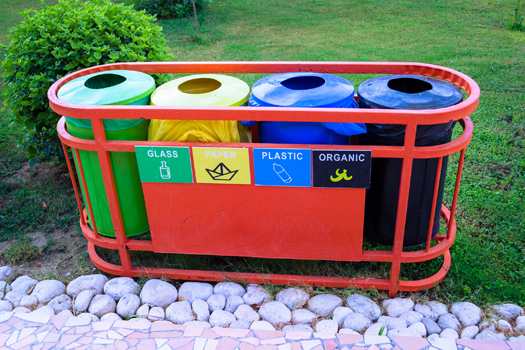 Every year, visitors to U.S. national parks generate more than 100 million pounds of waste — enough to fill the Statue of Liberty 1,800 times, according to the National Parks Conservation Association. What makes up this tremendous waste stream? More importantly, are there ways to divert more of it from unsustainable, methane-emitting landfills and into carbon-zero systems?
The NPCA recently partnered with a corporate sponsor to develop answers to some of these questions. The NPCA and Subaru America conducted a waste-characterization study at three pilot locations managed by the National Park Service: Alaska's Denali, Wyoming's Grand Teton, and Yosemite National Park in California.
Waste-characterization studies are a great first step for anyone hoping to improve a waste stream's diversion rate. They give administrators a snapshot of the waste stream's contents, allowing them to make plans and partnerships with recyclers, composters, and waste-to-energy providers in local markets.
So what did the NPCA study find out about National Park waste? At the three pilot locations, the breakdown was as follows:
Only 6.6 percent of the waste stream was glass, suggesting that simple recycling cannot provide a solution to carbon-free disposal.
14 percent of the waste was characterized as reusable or recyclable items, including discarded camping gear and empty propane gas cylinders.
The waste stream contained 17 percent plastics. This represents an opportunity for greater recycling rates.
6 percent of the discarded waste consisted of paper and cardboard, which are also highly recyclable.
The vast majority of the waste stream — 40.7 percent — contained organic waste, mostly in the form of discarded food.
Once they understood what they were sending to the landfill, NPS proposed steps to route more of that waste to renewable disposal options. Some of the changes involved new composting infrastructure, while others simply required a change of signage. Here are a few of the changes the NPS made based on data from the waste-characterization study:
The NPS installed over 400 recycling bins in high-traffic areas of the parks. Research suggests that convenience is a major indicator of whether park visitors will choose to recycle, so this simple move could have outsized effects.
They purchased and installed anaerobic digesters, which process organic wastes, producing soil amendments and biogas as final products.
Investments in composting infrastructure don't make much of a difference if you don't build an end-user for the composted outputs. That's why the NPS created new partnerships with nearby farmers, who take and use soil amendments produced through composting.
The NPS is also engaged in an outreach program to educate visitors on proper disposal of all waste types. They installed better signage at visible points in the parks, and took their message online with the #DontFeedtheLandfills Twitter campaign.
So what does all of the NPS' work mean for other park administrators, at municipal or state levels? Any institution can mirror the NPS' success at reducing landfill waste. The important lesson is to start with a waste-characterization study to determine what's in the waste fill in the first place.
However, diversifying waste streams increases the burden on park staff. Maintain — and even improve — efficiency in waste-handling with Bins, Bin Dumpers, and Power Pushers from Solus Group. Call 314-696-0200 to learn more.
References:
S.J. & Jessie E. Quinney College of Natural Resources, Utah State University. "National trash: Reducing waste produced in US national parks." ScienceDaily. ScienceDaily, 28 June 2019.
"Study Reveals Lack of Awareness of Waste Challenges Facing US National Parks." NPCA. National Parks Conservation Association, 16 Aug. 2016. Web. 28 Jun. 2019.
Varner, Jamie. "What's in National Parks' Trash Cans — and What You Can Do." NPCA. National Parks Conservation Association, 16 Aug. 2016. Web. 28 Jun. 2019.