State and municipal agencies face increasing pressure to divert waste from landfills through recycling, composting, and other eco-friendly practices. Some of these pressures come from laws and regulations requiring a certain percentage of waste be kept from landfills, while others come from communities looking for a greener way to exist in the world. Whatever the motivation, there are plenty of resources for government agencies looking to solve waste management problems. Here's the good news for local government entities, from the statehouse to the branch library:
Keeping up with multiple waste streams is easier than you think.
Some large cities have volunteer-staffed programs, like Washington, D.C.'s Community Compost Cooperative Network. The city's Department of Parks and Recreation oversees the program, which processes around 20 tons of compost per month. The key for D.C. is training community members to put in a small amount of time processing compost and ensuring quality control.
If your city is lucky enough to have farmers nearby, you can contact entrepreneurs like Montpelier's Vermont Compost Company. Households or other producers of organic scraps can drop off their compostables at the company's driveway. The arrangement has been successful for the city and the company (and judging by the testimonials, they make some pretty great compost).
For additional educational resources, the US Composting Council provides state composting regulations and permit requirements for all 50 states.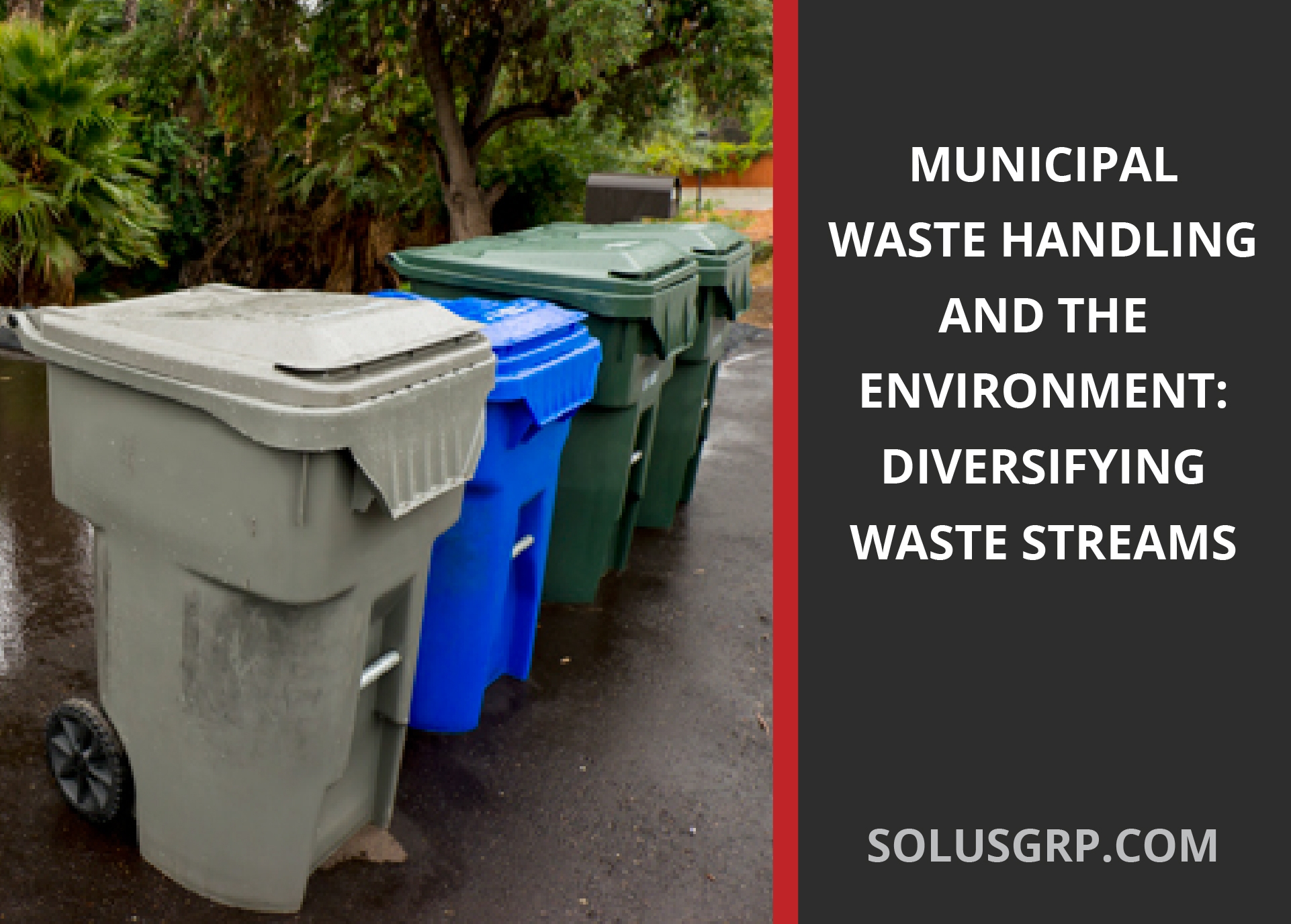 Recycling centers are eligible for a plethora of financial incentives.
The USDA, EPA, and many state governments offer grants or loans to recycling startups. These funds can help get a recycling center up and running. Additionally, regional organizations, like NERC in the northeast and SERDC in the southeast offer guidance and educational resources for those interested in developing a local recycling program.
Of course, many areas already have recycling and composting infrastructure. If your town or city has commercial composters and recycling centers, you have one less thing to worry about. In these cases, diverting waste from landfills is as easy as providing the appropriate bins with clear signage.
Municipalities with multiple waste streams should consider investing in mechanical lifting equipment as their bins proliferate. Lifting and dumping wheelie bins creates a risk of musculoskeletal disorders which can be costly and painful. Hydraulic bin tippers eliminate this ergonomic risk by using mechanical power to do the heavy lifting.
Portable lifting equipment can even serve multiple purposes.
Trash can dumpers make municipal properties more efficient and safer for waste management workers. In addition, they can help turn your next local festival or concert into a zero-waste event.
Many towns and cities are embracing zero-waste events as a way to divert as much material from landfills as possible. This has the inconvenient side effect of requiring more bins (one for landfill trash, recycling, and compost). If your municipality already uses bin tippers, these mechanical lifting devices can be used to efficiently empty this influx of waste at local events.
There are many resources for local governments looking to become greener. Whether you're in need of financial, educational, or equipment assistance, help is just a click away.
References:
"Community Compost Cooperative Network." Washington, D.C. Department of Parks and Recreation. n.d. Web. 23 Apr. 2018.
"Executive Order 13693—Planning for Federal Sustainability in the Next Decade." GPO. Federal Register, National Archives and Records Administration, 25 Mar. 2015. Web. 23 Apr. 2018.
"Recycling: General Description." FedCenter. Federal Facilities Environmental Stewardship & Compliance Assistance Center, 1 Dec. 2017. Web. 23 Apr. 2018.
"State and Local Government Customers." GSA. U.S. General Services Administration, n.d. Web. 23 Apr. 2018.