Injuries occur at a significantly higher rate in the warehouse and storage industry than they do in all industries combined. This fact may be unsurprising given the physical nature of the work, but a high injury rate is not inevitable if warehouse managers follow some basic guidelines set by OSHA.
While many managers fear having a run-in with OSHA, a warehouse with a good safety program has little to fear from the agency. In fact, using OSHA guidelines can help a warehouse become more profitable by avoiding common injuries through training and the use of powered equipment for heavy loads.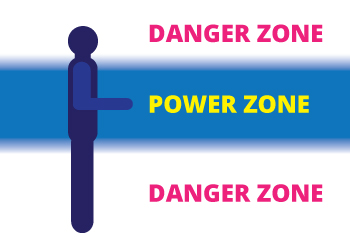 The OSHA Pocket Guide for Warehousing addresses common hazards such as poor ergonomics, unsafe forklift use, and inadequate fire safety rules. Let's take a look at OSHA's advice on just the first of these safety hazards to see how helpful their guidelines are.
Repetitive Motion Injuries

Managers can fix most instances of poor ergonomics by properly training all employees in proper lifting techniques. Reduce or eliminate injuries by making sure that workers know how to lift with their legs, never twist their backs, and test loads before attempting to lift them. Knowing when to use powered equipment to assist in ergonomic lifting should also be part of any training.
Use Powered Equipment When Possible

Investing in powered equipment may seem expensive — until you consider the alternative. Injured workers cost companies significant direct costs and up to 10 times that number in indirect costs, such as lost production time for the injured employee, legal fees, and schedule delays. Investing in powered equipment like lift tables, bin tippers, and order picking carts will pay off in the long run in the form of increased productivity and decreased musculoskeletal injuries. There is also an intangible benefit that comes from employees being able to perform their jobs with ease.
Taking Musculoskeletal Injuries Seriously
Deaths and serious injuries do occur in warehouses, but the majority of injuries are minor. However, that is no reason to not take them seriously. Musculoskeletal injuries can lead to days off, work restrictions, or decreased productivity and morale in general. Because many of these injuries are easily avoidable with a small investment in training programs and powered equipment, there is every reason in the world to address them head on.
There's never been a better time to assist your workers with powered equipment in warehouses. Bin tippers can all but completely eliminate back injuries for janitorial staff. Lift tables prevent poor ergonomic choices by allowing staff to raise loads that are too close to the floor or lower loads that are above the shoulder. A fully adjustable shipping receiving desk allows workers to perform tasks at the right height, no matter what the job is. If a warehouse employee is at risk of a repetitive motion injury, Solus Group likely has a product that can improve the process.
Healthy employees help create a positive and productive work environment. That's great for the bottom line and it's great for the employees. A great safety program also means that employers don't have to worry about OSHA breathing down their necks.
References:
"Worker Safety Series: Warehousing." OSHA. Occupational Safety and Health Administration, United States Department of Labor, n.d. PDF. 6 Dec. 2016.