Prevent Industrial Shelving Failure with Fixed-Height Racking
Print
By Jennifer Taylor
September 26, 2016
The bulk of warehouse storage relies on adjustable pallet racks. But fixed steel shelving can actually be more resistant to forklift strikes and seismic activity. Devoting some warehouse space to heavy duty industrial shelving can mitigate the effects of a catastrophic forklift strike, or even outright collapse.
This is a serious issue. Racking failure is disastrous on every level. In March of 2016, steel racks collapsed in a Manassas, Virginia, warehouse. Six workers were injured. One lost his life. At the time of this writing, investigators still hadn't determined what caused the racking failure, but it's clear that some structural weakness went unnoticed.
In order to prevent such tragedies in the future, warehouse managers must think carefully before they choose storage infrastructure. Powerful steel storage units with welded shelves might be a life-saving addition to a comprehensive warehouse or distribution center.
PREVENTING DAMAGE FROM FORKLIFT STRIKES
Without adequate controls in place, it's inevitable that forklifts will occasionally bump into racks. As aisles get narrower and angles get tighter, the risk of a forklift strike only increases.
That's a dangerous prospect. In order to keep your facility from suffering a catastrophic accident, defend your racking from accidental forklift impact. There are two good ways to do this.
First, consider lining aisles with Structural Barrier Rails. Heavy duty steel rails from Solus Group allow users to mix and match heights, providing equal access to the lowest beam on each pallet rack. These defenses can withstand an impact of 10,000 pounds (4,536 kg) at 4 mph (6.4 km/h), and drop-in rails make adjustment simple.
If lining every racking system with Structural Barrier Rails isn't feasible, you can still prevent the most common type of forklift strike by placing Structural Bollards at aisle entrances. As lift truck operators navigate the tight turn into and out of aisles, they're at a higher risk of running into the racking system. Vertical steel Structural Bollards from Solus Group prevent these accidents from becoming tragedies.
INDUSTRIAL SHELVING FOR CARTON FLOW LANES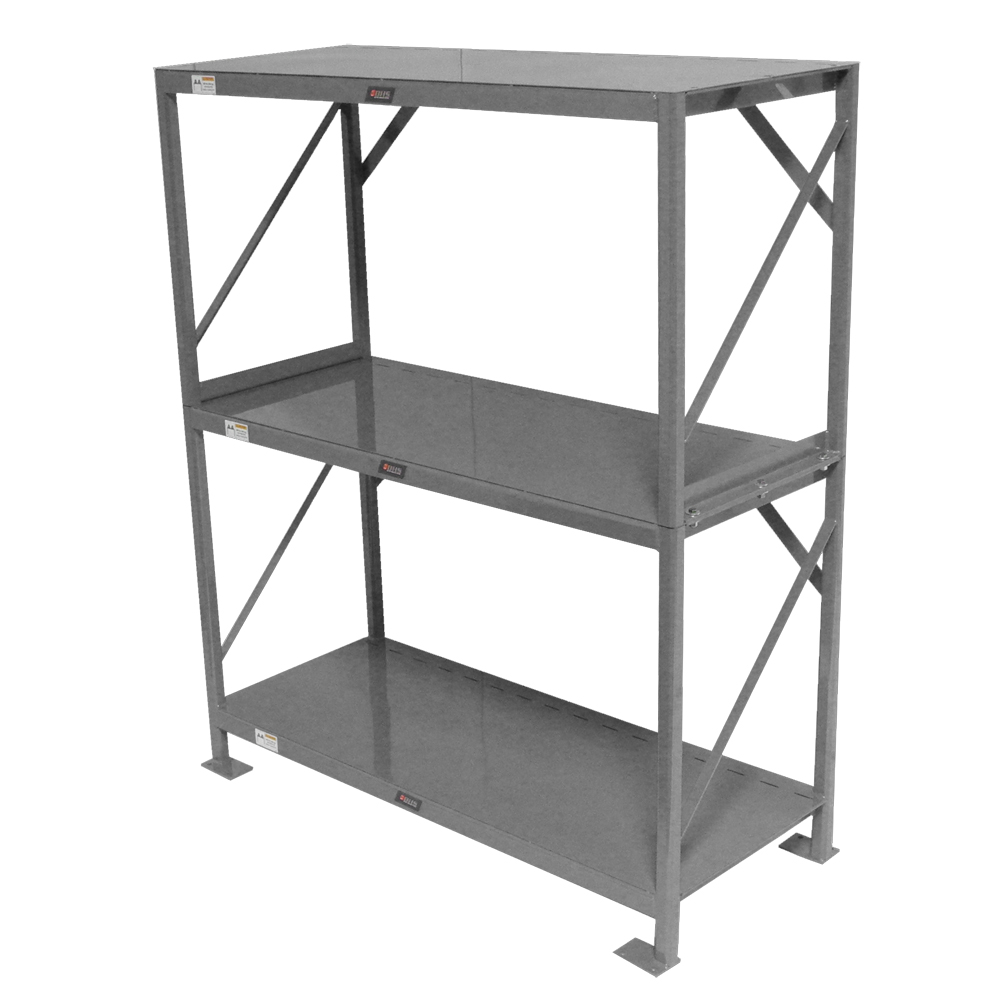 The second way to guard against forklift strikes is to choose industrial shelving units that can take the abuse. If you keep SKUs in cartons as well as pallets, there's no reason to limit your storage to adjustable pallet racks. Instead, choose Industrial Shelving units from Solus Group.
These heavy duty steel structures feature welded fixed-height steel shelves for exceptional reliability. They're finished with a powder coat that resists acid and scratches, preventing deterioration over time, even when storing caustic substances.
With weight limits of 800 pounds (363 kg) for multi-shelf models, Industrial Shelving units from Solus Group can safely store most SKUs on the market.
Adjustable pallet racking isn't going anywhere. But as SKUs continue to proliferate, general-use shelving with fixed shelves will provide greater and greater benefits. They might even prevent a disaster.
References:
Andel, Tom. "How to STOP Rack Failure." MHLNews. Penton, 18 Feb. 2014. Web. 2 Aug. 2016.
Marraco, Marina. "1 worker dead, several injured in Manassas food warehouse rack collapse." Fox5DC. Fox 5, 29 March 2016. Web. 2 Aug. 2016.