Safety in the Solid Waste Industry: Filling in the Ergonomic Gaps
Print
By Solus Group Marketing Team
September 12, 2018
Safety may be the most important issue facing the solid waste industry today. As we near the final year of the National Waste and Recycling Association's current three-year safety plan, experts continue their efforts to remove waste collection professionals from the top 10 most-dangerous jobs in the United States.
At the same time, workers at MRFs, transfer stations, and other stops along the waste stream are facing the hazards associated with manual material handling. Composters, recycling staff, and landfill workers share similar risks, particularly when it comes to lifting and emptying bins.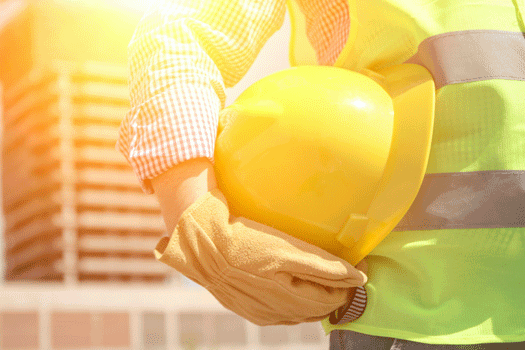 This is no small problem. Let's look at the impact of injuries caused by unsafe lifting in the solid waste injury.
Musculoskeletal Disorders in Waste Management
The Occupational Safety and Health Administration (OSHA) warns that "workers involved in waste collection may be at risk of developing musculoskeletal disorders (MSDs) from workplace activities which force them to work beyond their physical capacities (i.e., lifting an item that is too heavy, lifting too often, or working in awkward body postures.)"
We would posit that workers at every step in the waste stream — including sorting, transporting, processing, and disposal — face similar risks as collectors, at least in terms of MSDs. Note that OSHA goes on to explain, "MSDs are a serious problem as they can increase the number of employee lost work days, increase insurance costs, increase training and staffing costs, and reduce operation efficiency and quality."
A 2010 study in the journal New Solutions found that 33 percent of municipal solid waste workers in the U.S. were required to lift heavy loads more than 10 times per hour. A full 21 percent of workers in the field took sick days due to musculoskeletal pain during the course of the study.
A comprehensive study from India presents a dire scenario, in which workers perform tasks manually more frequently than U.S. employees. That study found that 91.8 percent of the workers in India's waste stream suffered from pain during the previous seven days.
Finding the Ergonomic Risk Factors at Transfer Stations and MRFs
Clearly, waste-management staff in the U.S. enjoys much more automation than their Indian counterparts for now. However, there are always gaps. At some point in the lifespan of a recycling load, workers are likely to lift bags or empty bins. Those are the moments when musculoskeletal injuries often occur.
To realize the most ergonomic safety benefits possible, we would need to completely eliminate tasks that require staff to lift and/or empty bins. Luckily, it is possible to do just that.
Using Bin Tippers to Reduce Injuries in Waste-Handling Applications
Bin Tippers are highly versatile, dependable industrial machines that lift and empty containers with little to no ergonomic risk for operators. They utilize a unique motion that keeps the weight within the frame's footprint for a stable, smooth pour.
Specialty cradles allow these devices to work with any industrial-scale container, even unique designs. Operators simply wheel the Bin Tipper to the lip of a hopper or sorting line, roll in the container, and press a button; the machine does the rest. They operate as quickly or quicker than manual work.
It is vital to improve safety at every step of the waste-handling journey. Bin Tippers are just one piece of a much larger puzzle — but they contribute a great deal to the zero-injury future we hope to see in the solid waste industry as soon as possible.
References:
"Green Job Hazards: Waste Management and Recycling: Collection - Ergonomics." OSHA. Occupational Safety and Health Administration, U.S. Department of Labor, n.d. Web. 27 July 2018.
Olorunnishola, Olumide Adewale, Andrea Kidd-Taylor, and Lamont Byrd. "Occupational Injuries and Illnesses in the Solid Waste Industry: A Call for Action." PubMed. New Solutions, 2010. Web. 27 July 2018.
Reddy, Endreddy Manikanta and Sandul Yasobant. "Musculoskeletal disorders among municipal solid waste workers in India: A cross-sectional risk assessment." PubMed. The Journal of Family Medicine and Primary Care, Oct.-Dec. 2015. Web. 27 July 2018.
Szczepanksi, Mallory. "A Look at NWRA's Initiatives for its New Three-year Safety Plan." Waste360. Informa USA, Inc., 11 Apr. 2016. Web. 27 July 2018.