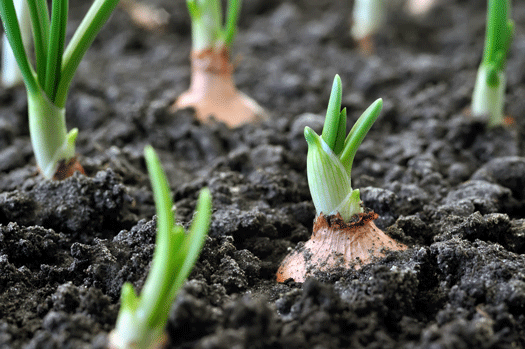 This year's Texas onion harvest could create huge opportunities in the export market, but only if growers move quickly. Chinese onion buyers source their products from New Zealand beginning in the early spring, and soon, Texans will be left with nothing but the domestic market.
Or, to be more accurate, they'll be left with the domestic market and Europe. According to analysts at industry website Onion Business, the 2019 U.S. crop could do quite well in the European Union.
A historic drought in Europe's 2018 season has left onion growers in the U.K, Holland, Poland, and Germany with thin harvests. Texas growers will have to pull and package onions quickly to take advantage of the export boom, which analysts expect will expire at the end of February...the same month many Texas growers often complete their harvests.
So how do you speed up a harvest under the mild February sun in Texas onion country? The answer, of course, is with better equipment.
Workers can only go so fast. The key to pulling greater productivity from the onion harvest lies in a combination of two related things: harvest bins and mechanized means to carry, empty, and otherwise handle those bins.
Forward Bin Tipper Fork Attachments and Compatible Harvest Bins Make Quick Work in the Field
First of all, wooden harvest bins are a thing of the past. They splinter, they rot, and they scar onions with sharp edges and harsh right angles. Choose harvest bins made of UV-resistant, USDA-compliant HDPE plastic — and ensure that all interior edges are rounded to protect the harvest.
Place a high-capacity bulk bin at the end of each row. Then outfit your tractor with a Forward Bin Tipper fork attachment. These material handling solutions may be the key to drastically reducing harvest time without dramatically expanding the workforce. Forward Bin Tippers offer the following advantages to Texas onion farmers:
Forward Bin Tippers allow users to empty harvest bins directly from tractors or lift trucks. This eliminates the time spent switching tools at the packing house.
A gentle forward-tipping motion limits damage to produce and to the bins that carry it.
Slim construction on tipping forks fit snugly into harvest bin fork pockets. The Forward Bin Tipper acts just like bare forks for the purposes of lifting and transporting bins; it's only when the operator activates the tipping motion that the attachment performs its unique material handling task.
Labor-Saving Equipment for Texas Onion Farmers
In a tight export market like onion production, it's always important to reduce harvest time. That's especially true for Texas onion farmers in the 2019 season, given the market forces at work.
To learn more about Forward Bin Tippers, harvest bins, and other material handling equipment for agriculture, contact Solus Group at 314-696-0200.
References
: "
Export demand for U.S. onions discussed by Stu Follen.
"
OnionBusiness.
Onion Business, 1 Nov. 2018. Web. 7 Jan. 2019.