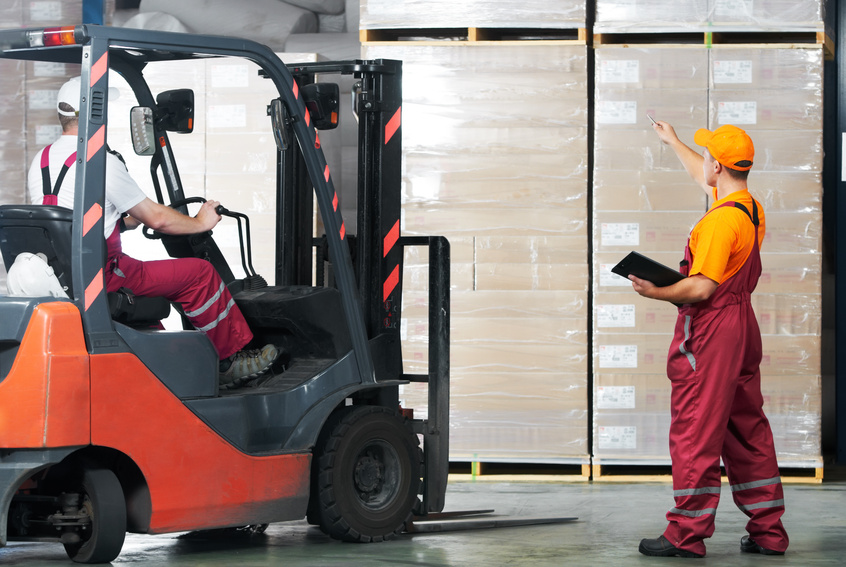 At any warehouse, operations and warehouse efficiency depends on the forklift -- a motorized vehicle that can transport heavy loads in and out of the warehouse.
Unfortunately, the batteries that power forklifts can be extremely dangerous when handled by someone who doesn't know the proper forklift battery safety procedures.
Understanding the hazards of forklift battery handling will make it easier for your warehouse's personnel to avoid injury and take part in better safety measures. Take a look at these two common dangers of working with and around forklift batteries:
Chemical spills
Forklift batteries contain corrosive chemical compounds such as lead-acid and nickel-iron. If these chemicals spill out of the battery at any point, they can harm skin and result in chemical burns. That's why OSHA recommends all personnel wear equipment like gloves, goggles and aprons during the battery handling process.
Dropping the forklift battery
Weighing in at more than 2,000 pounds, forklift batteries are extremely heavy. Dropping one of these batteries on one's feet can easily break one's bones if the proper footwear isn't being worn. For optimal forklift battery handling safety, ensure all personnel wear steel-toed boots when a battery extractor is in use.
While handling a forklift battery can be dangerous work, it's easier than you think to make it a little more safe. Ensure your personnel take precautions against these hazards, and you'll instantly have a safer workplace for everyone.
Do you have any helpful forklift battery safety tips to share? Feel free to let us know by leaving a comment.