In honor of "Be Kind to Animals Week," we're taking a moment to appreciate the zoos and aquariums that make animal welfare their top priority. These institutions have passed rigorous inspections by American Humane, the country's oldest animal-welfare group, to ensure best practices are followed in all aspects of the animals' treatment.
"With fewer truly wild places left in the world, zoos and aquariums have become modern day arks of hope for many of the planet's critically endangered species," said Dr. Robin Ganzert, CEO of American Humane." American Humane Conservation's Humane Certified™ seal of approval helps verify for the public that the animals living in these institutions are living under high standards of verifiable humane care.
To determine who they certify, American Humane relies on veterinarians and other experts to develop science-based standards. Here are three of the 25 zoos and aquariums that passed the certification with flying colors along with what makes them worth a visit.
Shedd Aquarium: Chicago, Illinois
Being well-known isn't synonymous with being ethical, but Shedd Aquarium pulls off both feats. With over 100 staff members and even more volunteers, the famed aquarium focuses on nutrition, healthcare, training, and the animals' environment. The resident animals are accustomed to their star treatment, and many of them assist in their own healthcare by rolling over for ultrasounds and voluntarily opening their mouths for dental exams.
And the Shedd staffers don't limit their good deeds to the aquarium. The institution sends over 2,500 volunteers and staff member to clean up the beaches of Lake Michigan for Great Lakes Action Days. The event helps preserve not only the Great Lakes, but the rivers, dunes, prairies, and forests that surround them.
Tanganyika Wildlife Park: Goddard, Kansas
This midwestern zoo delights its patrons with interactive experiences. You can feed an okapi, swim with penguins, or have a 30 minute meet and greet with a warthog, serval, or python — all under the watchful eye of one of Tanganyika's experienced animal handlers. With a general admission ticket, you can also feed your choice of a ring-tailed lemur, an Indian rhino, a pygmy hippo, or a giraffe.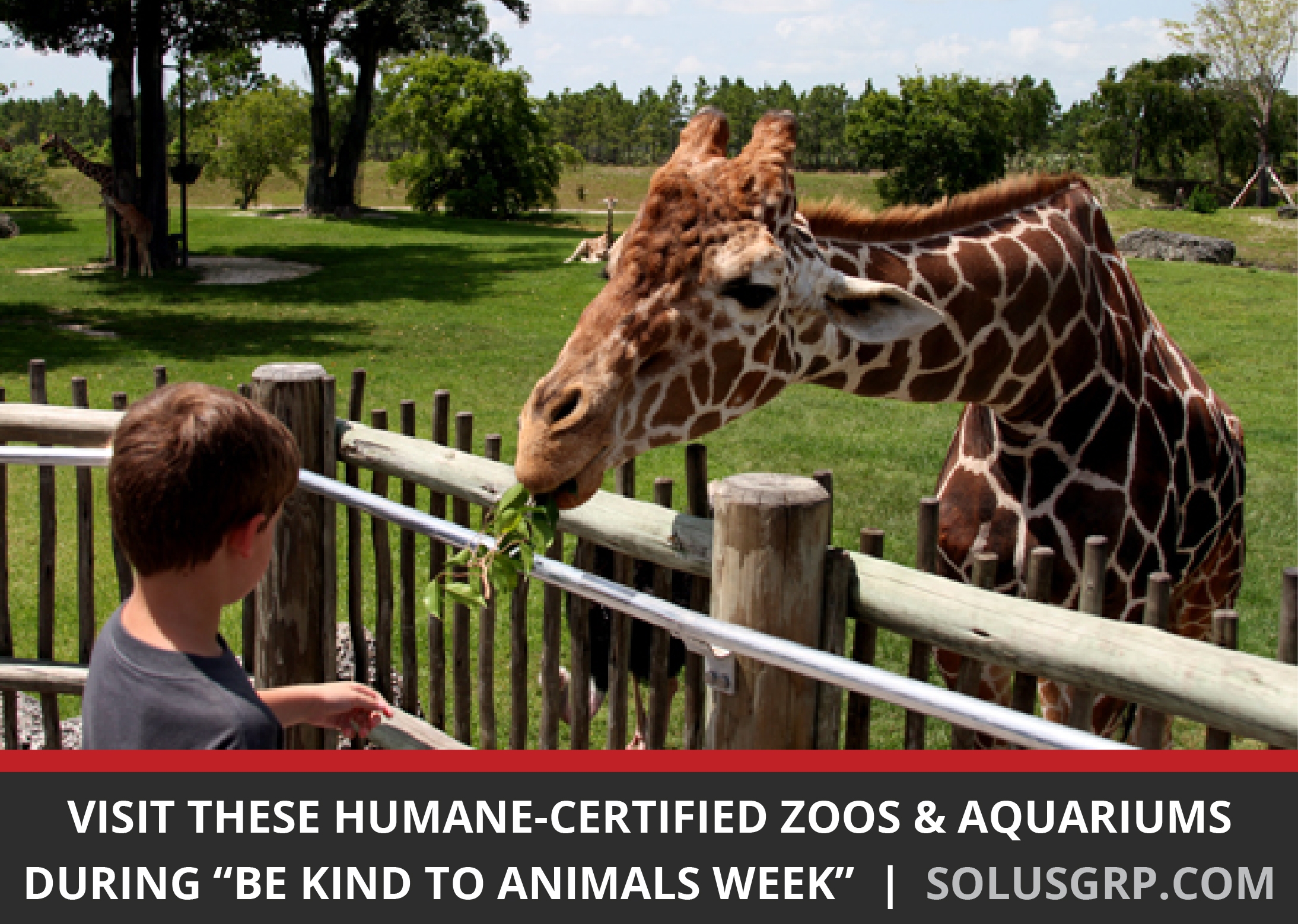 The park offers these immersive experiences to strengthen the bond between zoo-goers and the natural world. To that end, the zoo also offers day, evening, and summer programs to schools and scouts. If you're on the fence about whether to visit this special place, check out their Nursery Update page that features the zoo's newest (and cutest) inhabitants.
Woodland Park Zoo: Seattle, Washington
Local projects aimed at conserving raptors, turtles, and carnivores as well as their Pacific Northwest habitat is at the heart of Woodland Park Zoo's mission. Zoo staff work on projects to restore native species, protect threatened habitats, and mitigate human/wildlife conflict throughout the region. They also take part in international projects to protect threatened animals and habitats around the world.
The zoo also has a world-class menagerie of animals on site. With an African savanna, rhino reserve, and Northern Trail that includes brown bears and snowy owls, there's plenty to see at Woodland Park Zoo. If you can't make it to the zoo in person, you can still check in with the resident animals on live web cams.
American Humane has certified all three of the above institutions for meeting their strict standards of good practices.
When the public visits these zoos and aquariums, they put their support and their money behind the humane treatment of animals. Of course, visitors will also have a once-in-a-lifetime experience witnessing the amazing variety of animals on our planet.
To see the other zoos and aquariums that met American Humane's strict standards, check this press release.
References
"About the Certification." HumaneConservation. American Humane, 2018. Web. 3 Apr. 2018.
"American Humane Association Humane Conservation Program." HumaneConservation. American Humane, 2017. Web. 3 Apr. 2018.
"Animal Health, Welfare & Training." SheddAquarium. Shedd Aquarium, n.d. Web. 3 Apr. 2018.
"Great Lakes Action Days." SheddAquarium. Shedd Aquarium, n.d. Web. 3 Apr. 2018.
"Millions of Animals Living in World's Zoos and Aquariums to Be Afforded New Protections and Humane Standards with Launch of Unique New Global Program." HumaneConservation. American Humane, 14 Jun, 2016. Web. 3 Apr. 2018.
"Twenty-Five Leading Zoological Facilities Receive Coveted American Humane Conservation Certification for Humane Animal Care in Inaugural Year." PRNewswire. PR Newswire, 2 Oct. 2017. Web. 3 Apr. 2018.