Every year, the Solid Waste Association of North America hosts SWANApalooza, an epic "technical conference" (read: trade show) that puts waste-handling technology at center stage. Materials management professionals from around the world will gather in Atlanta, Georgia, between March 23 and 26 for SWANApalooza 2020 to practice just what the show's theme suggests: "Connecting Our Resources."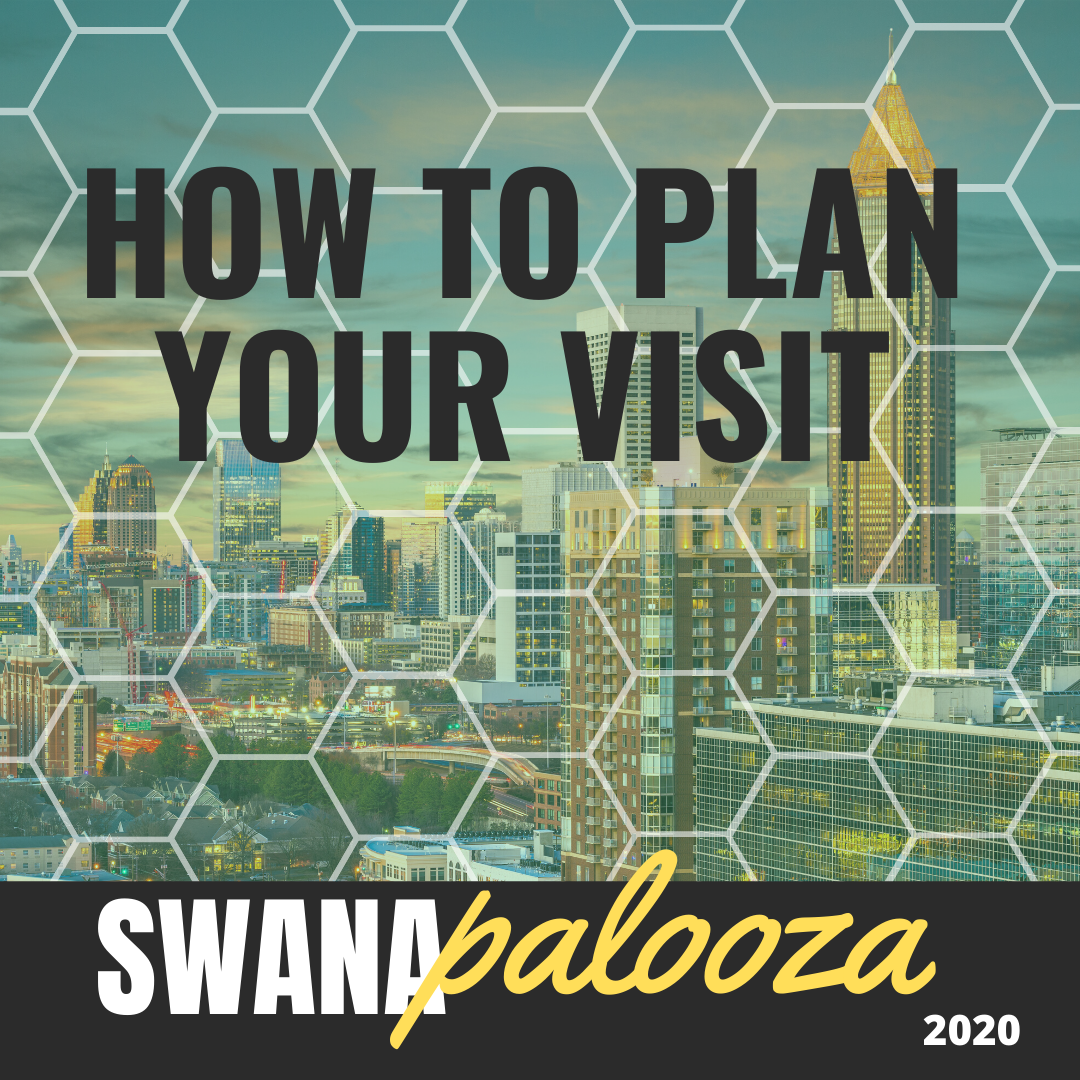 If you're in the solid waste industry, and you've never been to SWANApalooza, this year's event could be … a little daunting. Not to worry! The Solus Group team has a few suggestions on how you can get the most out of your visit to the year's hottest solid waste industry event. Here's our step-by-step guide to planning your visit to SWANApalooza 2020.
First things first: Get registered. By the time you're reading this, you'll already have missed early bird registration, which ended February 7. That's okay. Frankly, SWANApalooza tickets don't come cheap regardless of when you get them. SWANA members can register ahead of time for $950, while nonmembers will pay $1,150 for an all-access conference pass.

Whatever you do, don't wait to buy your pass at the event itself; on-site access goes up to $1,100 for SWANA members and $1,350 for non-SWANA guests. Register at the SWANApalooza website here.

Do some online research. If you're reading this, you've got a head start on this step. But to really get a feel for the experience of attending SWANApalooza, you'll want to check out social media. SWANA's YouTube page has lots of content to help visitors prepare. Check out their video review of SWANApalooza 2019, available here.

Search this platform as well as Twitter, Facebook, and LinkedIn for #SWANApalooza to see what colleagues in the field have to say about the event. Finally, read SWANA's First Time Attendees guide, which you can access here.

Decide on the extras. An all-access conference pass is plenty for visitors who want to focus on networking, learning about new technology in the field, and attend conference sessions and proceedings. But SWANApalooza also offers plenty of optional opportunities. They're offering guided tours of Atlanta-area MRFs, green energy facilities, composting operations, and more.

Tours cost $105 (for SWANA members) or $175 (for nonmembers) above the cost of the conference pass. But for visitors who want to build some serious credentials, the SWANA Training Center is the place to go. Courses generally last a full day and include access to the trade show floor, welcome reception, and proceedings. Choose among management education in composting programs, integrated solid waste systems, landfill gas, zero waste fundamentals, and more. Prices for Training Center programs are $1,100 for SWANA members and $1,459 for nonmembers.

Make your schedule. In addition to spending a lot of time on the trade show floor, you'll want to attend some of SWANApalooza's educational sessions. Learn more about everything from municipal waste bin tagging programs to landfill data collection and management.
The full list of SWANApalooza sessions is available here. But this is more than a simple schedule; this site allows you to star your favorites, generating a custom schedule of sessions you can use throughout the event. With so much going on, it's crucial to have a pre-generated schedule to ensure you get the most out of your trip to Atlanta. One last thing: You'll certainly need accomodations! SWANApalooza 2020 takes place at Atlanta's Westin Peachtree Plaza. Register for your room at the Westin here. Special rates are available for SWANApalooza attendees through that link. Get ready to explore environmental solutions, learn about technical operations and safety, and meet some of the industry leaders in the waste management field. It's all waiting for you at SWANApalooza 2020!