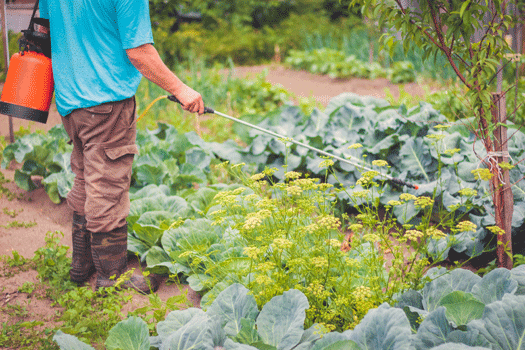 Farm safety is a top priority among agricultural operators in the United States, but despite all efforts to the contrary, farm work remains one of the most dangerous occupations in the country. This danger is compounded by the peculiar nature of farming; whole families may work the same land, exposing potential caregivers to the same injuries that would render them caregivers in the first place. In other words, on an unsafe farm, whole families can be injured badly enough to lose their livelihoods.
Statistics from the U.S. Centers for Disease Control and Prevention reveal the scope of the problem:
On a daily basis, around 100 workers in the agricultural industry are injured severely enough to miss work days.
The fatality rate among farm workers in 2016 was 21.4 per 100,000 employees. Compare that to the same year's occupational fatality rate in all industries, which was just 3.6 per 100,000 workers.
Those figures represent 417 workplace fatalities in agriculture in 2016.
Half of the injuries reported by wage-earning crop workers between 2008 and 2010 were sprains or strains, suggesting a need for robust ergonomic interventions.
More than 2 million full-time workers were exposed to these risks in 2017.
The good news is that the U.S. Occupational Safety and Health Administration is on the case. In addition to workplace safety regulations that cover general industry (29 CFR 1910), OSHA devotes an entire standard of is own to farm safety.
Standard 1928 and its six currently active subparts describe the safety procedures that agricultural employers must follow in order to keep workers safe — and avoid hefty fines for violation.
A summary of these specialized OSHA regulations for farm safety follows.
OSHA Standards for Occupational Safety and Health for Agriculture
The standards devoted specifically to farm safety currently consist of six subparts, only three of which provide detailed guidance for reducing the risk of specific hazards without reference to other standards. These are:
1928 Subpart C - Roll-Over Protective Structures - The three standards in Subpart C provide requirements for the implementation of roll-over protective structures on tractors as well as the test procedures and performance requirements for some of these structures. These include standards 51, 1928.52, and 1928.53.
Appendix A to Subpart C provides provides safety instructions for staff who operate tractors. Appendix B offers diagrams illustrating safety procedures during tractor operation. As of this writing, those figures aren't available on the OSHA site (they're broken links), but you can find presumably accurate reproductions at Cornell Law School's Legal Information Institute, here.
1928 Subpart D - Safety for Agricultural Equipment - Currently, this Subpart only consists of one section: 57 - Guarding of farm field equipment, farmstead equipment, and cotton gins. This standard includes safety rules on storing, operating, and maintaining farming machinery.
1928 Subpart I - General Environmental Controls - The standard that falls within this Subpart — currently the only one — covers field sanitation. Standard 1928.110 requires employers to provide plenty of drinking water, toilet facilities, and handwashing stations for employees in the fields.
Other Subparts within Part 1928 are reserved for future use. These include Subparts E, F, G, H, I, J, K, and L. Subpart M, which covers Occupational Health, refers to standards for general industry on handling the toxic substance cadmium. Subpart A (standard 1928.1) merely states the purpose of the regulations, while Subpart B lists the applicable standards borrowed from Part 1910, which covers general industry.
OSHA General Industry Standards that Apply to Farm Safety
As in any industry, agricultural workers are protected by the General Duty Clause of the OSH Act of 1970. This catch-all rule requires employers to "furnish to each of his employees employment and a place of employment which are free from recognized hazards that are causing or are likely to cause death or serious physical harm to his employees."
The wording of this regulation makes two things clear: First, the responsibility to maintain a safe workplace rests squarely on the employer's shoulders. Second, specific hazards don't have to be listed in the thousands of pages of OSHA regulations printed elsewhere. As long as OSHA lawyers can prove that a "recognized hazard" is clearly likely to "cause death or serious physical harm," employers can run afoul of OSHA regulations, with all the fines and fees associated with such violation.
The General Duty Clause functions as a sort of regulatory safety net. Industry moves much quicker than regulators could ever hope to keep up with, and new industrial processes lead to new, as-yet-undreamt-of risks to life and limb.
The General Duty Clause is purposefully broad, giving regulators a chance to prevent unsafe situations that they don't address in other standards. That said, the drafters of OSHA standards strive for specificity wherever possible. Part 1928 of the Federal Regulations clearly lists the standards for general industry that apply to agriculture. These include:
Agricultural Ergonomics: Engineering Controls for Farm Safety
By some measures, agricultural work is already getting gradually safer. Between 2011 and 2016, the fatality rate among agricultural workers fell from 24.9 per 100,000 to the aforementioned 21.4 per 100,000. The difference amounts to 153 fewer lives lost within the given year.
However, some studies actually show increasing nonfatal injuries in a similar timeframe. A 2015 paper published in the journal Injury Epidemiology found that, in Iowa, agricultural injuries resulting in visits to trauma care facilities nearly tripled between 2005 and 2013.
The 2005 injury rate for "hired workers, ranchers, and farm operators" in the state was 30.49 per 100,000 employees; by 2013, that number had grown to 83 per 100,000. Clearly, the industry has more work to do before we reach rational farm safety goals.
Ergonomic interventions can help to reduce these injury rates. For instance, replace tasks associated with musculoskeletal injury with specialized material handling equipment. Bin Tippers can prevent strains associated with heavy lifts for all sorts of agricultural tasks, from handling animal feed, compost, and manure to lifting and emptying harvest bins.
For more information on improving farm safety, see OSHA's Agricultural Operations page here.
References:
"29 CFR 1928 - Occupational Safety and Health Standards for Agriculture." OSHA. Occupational Safety and Health Administration, U.S. Department of Labor, n.d. Web. 17 Jan. 2019.
"Agricultural Operations." OSHA. Occupational Safety and Health Administration, U.S. Department of Labor, n.d. Web. 15 Jan. 2019.
"Agricultural Safety." CDC. Centers for Disease Control and Prevention, U.S. Department of Health and Human Services, 12 Apr. 2018. Web. 15 Jan. 2019.
"Census of Fatal Occupational Injuries Summary, 2017." BLS. Bureau of Labor Statistics, U.S. Department of Labor, 18 Dec. 2018. Web. 17 Jan. 2019.
De Boo, W. "Cadmium in agriculture." TandFOnline. Toxicological & Environmental Chemistry, 13 Jan. 1989. Web. 4 Feb. 2019.
"Factbox: Types of fertilizer, their uses and hazards." ChicagoTribune. Tribune Publishing, 18 Apr. 2013. Web. 15 Jan. 2019.
McKenzie, Bruce. "Some Fundamental Concepts of Material Handling on the Farm." CSBE-SCGAB. Canadian Society for Bioengineering, n.d. PDF. 15 Jan. 2019.
Missikpode, Celestin et. al. "Trends in non-fatal agricultural injuries requiring trauma care." NLM. Injury Epidemiology, 4 Dec. 2015. Web. 15 Jan. 2019.