Federal grants can be an important funding source for municipal recycling programs. According to the United States Environmental Protection Agency, "Every year, the EPA awards more than $4 billion in funding for grants … from small non-profit organizations to large state governments."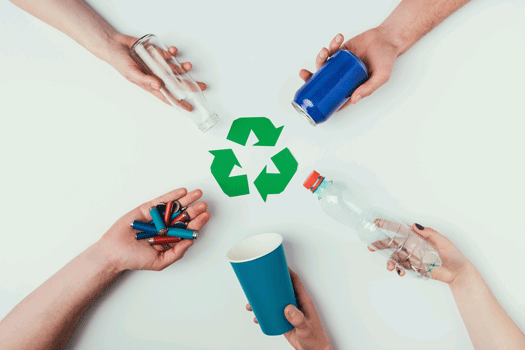 The process of researching federal grants and other funding resources can be daunting. But the reality is that there are hundreds of funding opportunities listed online, from the EPA and elsewhere. These programs can help support everything from green energy adoption to acquiring the proper equipment to promote a safer work environment for recycling workers.
Federal grants can help municipalities build and improve recycling initiatives. First, though, you have to know where to find these funding opportunities.
Using Grants.gov to Find Recycling Grants
Nearly every day, there are new grants and funding opportunities being listed on the internet to help companies and organizations of all sizes fund their expenses. A lot of these funding opportunities can be found on the internet, but it can be daunting to shuffle through the possibilities without having a clear idea of what you're looking to find.
For federal grants — such as those from the EPA, which are of particular interest to city officials looking for recycling funding — your first stop is Grants.gov. This federal repository of grant opportunities provides all the information you need to apply for funding.
For instance, at the time of this writing, the following grants are available on Grants.gov:
Advancing Sustainable Materials Management This funding opportunity (identified on Grants.gov as Catalog of Federal Domestic Assistance (CFDA) number 66.808) provides up to $125,000 to help with sustainable waste management programs related to food, glass, and other recyclables. The current close date is May 10, 2019 — but you can always search by the above CFDA number to see if the grant is renewed for later applications.
National Environmental Information Exchange Network Grant Program Each year, the EPA offers grant recipients up to $400,000 to fund projects that use the Environmental Information Exchange Network (EN) — an EPA system that supports data-sharing on environmental topics between regional authorities — to improve data collection on sustainability issues, including recycling. The fiscal year 2019 program stops accepting applications April 8, 2019.
While Grants.gov is a first-line resource for finding EPA funding opportunities, you can also check the EPA's official grants page itself. You may find ongoing programs here that are harder to track down through searching Grants.gov.
Key Factors to Consider When Searching for Grants
Most grant programs have strict guidelines about what projects and organizations they're willing to fund, so always make sure to carefully read through the requirements presented by the grant programs before applying. It's also important to remember that grants can be used to fund equipment as well as projects.
When searching for grants, pay attention to important key words in the titles and descriptions. Some funding opportunities may only be willing to provide funds for organizations in specific regions, or in a specific line of work. Consider compiling a list of keywords relevant to your project and search for grant programs containing those specific keywords.
Certain grants are geared towards equipping organizations and companies with the tools they need to succeed, such as Bin Tippers from Solus Group, which can help prevent injury among recycling workers to create a safer work environment at material recovery facilities.
Whatever your company, organization, or small government is looking for, grants come in all different varieties and amounts. Putting in the time to thoroughly search through them could lead to an unexpected funding that can help push your recycling initiative to the next level.