Too many sanitation workers end up injured — or worse — on the job. Refuse and recycling collectors have long been listed among the top five most dangerous occupations in the nation, but the problem extends along the entire waste stream.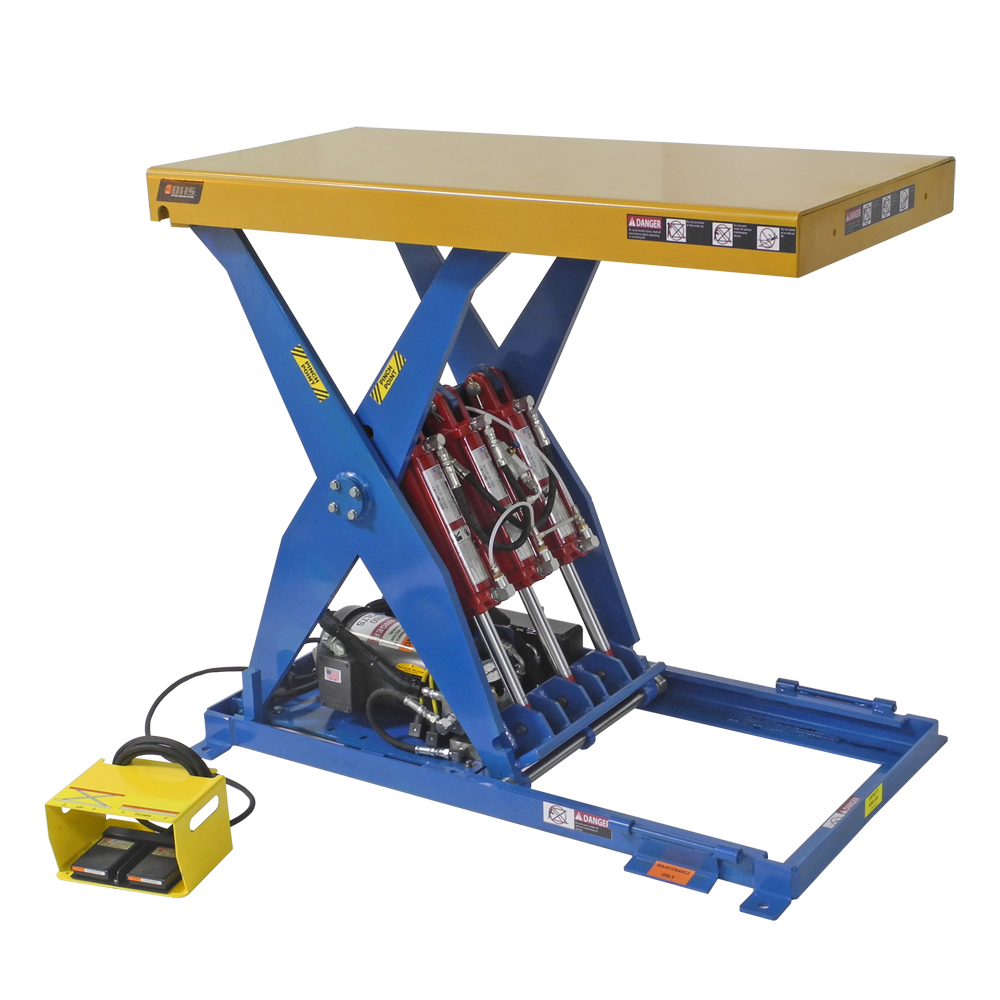 As recently as 2017, the injury and illness rate among workers at material recovery facilities (MRFs) increased by more than 50 percent, from 6 per 100 employees to 9.8. And in 2016, the injury rate at landfills climbed from 3.5 to 4.9.
Industry-wide, there have been more than 70 at-work fatalities per year for each of the last four years. The Solid Waste Association of North America tracked an increase in occupational fatalities of 18 percent in 2017, compared to the previous year.
But there's also good news. Most of the fatalities that occur in the waste industry take place on the roads, during collection routes. Industry safety efforts, such as support for state-level "Slow Down to Get Around" laws, which have been passed in 22 states, have helped to force down injury and fatality rates among collectors in recent years.
To achieve similar benefits at MRFs and landfills, however, employers must remove the sources of injuries. That includes ergonomic hazards: the sorts of bodily motions and repetitive tasks that increase the risk of developing musculoskeletal disorders.
The best way to diminish these risks, then, is to provide material handling equipment that saves the worker from the risky action in the first place. Ergonomists refer to these preventative solutions as engineering controls, and both landfills and MRFs are prime candidates for a range of equipment-based ergonomics interventions.
There are plenty of risks to go around at landfills and MRFs: Hazardous municipal waste, vehicle collisions, even fires and explosions. These all deserve the attention of employers. At present, though, we will limit our subject to material handling challenges and the ergonomics surrounding them.
Prevent heavy lifting. The vast majority of material handling at a MRF or a landfill is vehicle-driven. Tractors, loaders, and excavators handle most of the work. Inevitably, though, there will be certain items or small loads that operators choose to lift manually.

This should be discouraged. Due to the risk of injury associated with heavy lifting, the National Institute for Occupational Safety and Health instructs employers to "plan the workflow to eliminate unnecessary lifts."

In the case of bulky or heavy stray materials at the MRF or landfill, simple solutions can create powerful benefits. Carts allow users to slide loads onto the carrying surface and move them without bearing the load.

For moving loads from ground level, consider using a Mobile Lift Table. These devices can lower to get closer to the load, then raise to reach a higher destination, all without requiring employees to perform the lift manually. Instead, they can slide or push the load into place.

Eliminate manual dumping or emptying. Bulk materials may be stored in heavy-duty bins or ad hoc containers. In order to transfer them into shredders, sorting tables, or other processing lines, then, workers must lift and empty these containers. This is a particularly risky task to take on manually. As we've mentioned, lifting is itself a risk factor in the development of musculoskeletal injuries. Twisting, reaching, and stretching make the task that much more dangerous. Repeat this motion repeatedly during a shift and the hazard goes through the roof.

For facilities that use forklifts, a combination of heavy-duty pallet bins and a forklift attachment called a Forward Bin Tipper provide a complete system for safely handling bulk loads left behind by the bulldozers. The Forward Bin Tipper allows forklift operators to lift pallet bins, transport them to the processing line, and empty them into hoppers or directly onto sorting tables.

Of course, not all facilities have a fleet of forklifts at their disposal. For these operations, employers can provide DumpMaster or MegaDumper Bin Dumpers near the point of delivery. These hydraulic dumpers lift and empty fully loaded industrial containers; their unique design manages to keep loads within the frame's footprint for unprecedented stability during use. Best of all, workers operate the whole thing with a simple button, reducing the ergonomic risk factors to virtually nil.

Get rid of stretching and reaching at sorting lines.

Certain material processors, such as electronics recyclers, may store their feedstock in boxes or bins. This can require workers to bend and reach to access items toward the bottom of the container, an ergonomic risk factor that only gets worse with repetition.

Industrial tilters are ideal for these applications. Install Tilt Tables at workstations to give workers easy access to each layer in the container without having to bend, reach, and expose their soft tissues to the damage associated with these actions.
Of course, not all engineering controls require the use of major material handling equipment. You can reduce the risk on MRF sorters by providing adjustable standing stools, allowing each worker to keep work within the ideal ergonomic zone, close to the body.
This technique will require setting the line height to suit taller workers; short of putting ditches in the floor (which would itself be a safety nightmare), there's no way to adjust a fixed-height sorting line upwards.
Another low-cost option that can limit strain on employees' musculoskeletal systems is to rotate workers from one task to another — or even to different locations along the conveyor line. Switching sides, for instance, may reduce the stress placed on a single elbow or wrist.
Regardless of the interventions that are right for your facility, a culture of ergonomics will help to reduce injury and illness rates in the waste handling industry long after the collection phase. That will help to create a safer industry all around.
References:
"Demonstration Project: Solid Waste Management and Recycling." LNI. Washington State Department of Labor & Industries, Nov. 2004. PDF. 5 Mar. 2019.
"Ergonomic Guidelines for Manual Material Handling." CDC. Cal/OSHA Consultation Service, Research and Education Unit, Division of Occupational Safety and Health, California Department of Industrial Relations, 2007. PDF. 5 Mar. 2019.
Rosengren, Cole. "BLS: MRF injuries spiked in 2017, industry rate held steady." WasteDive. Industry Dive, 9 Nov. 2018. Web. 5 Mar. 2019.
"SWANA Publishes 2017 Solid Waste Industry Fatality Data." Waste360. Informa USA, 19 Apr. 2018. Web. 5 Mar. 2019.
"Top 10 Deadliest Jobs." CBSNews. CBS Interactive Inc., 2019. Web. 5 Mar. 2019.
"Waste Management and Remediation Services: NAICS 562." BLS. Bureau of Labor Statistics, U.S. Department of Labor, n.d. Web. 5 Mar. 2019.