The ideal response to workplace hazards is to remove them entirely. Of course, that's not always possible, which is why workers need personal protective equipment, or PPE — especially in industrial environments that may involve falling objects, chemical exposure, or ergonomic risks. That much is clear. What sometimes gets confusing for employers and employees alike, however, is determining who's responsible for providing industrial PPE. Can workers bring in their own hardhats and steel-toed boots, or is the employer always responsible for providing these items?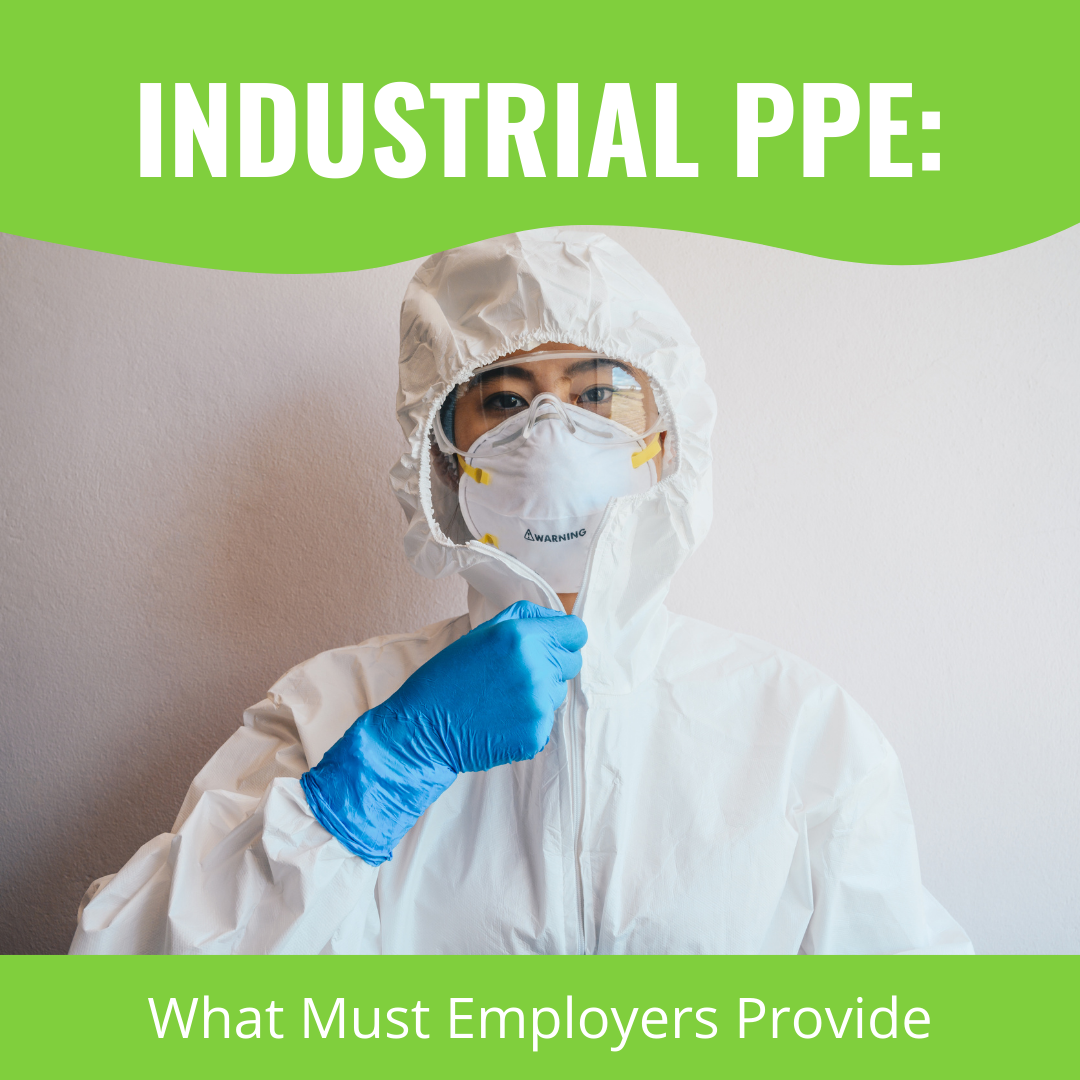 Luckily, in the U.S., the Occupational Safety and Health Administration (OSHA) is very clear on this issue: In almost every case, employers must provide the PPE — and that's not where employer obligations end. According to OSHA, employers are responsible for the following PPE-related tasks:
Employers must conduct a "hazard assessment" to identify potential risks to employee health and safety. This is stated clearly in OSHA's general-industry standard 1910.132(d)(1).
If they uncover workplace hazards, employers must identify the types of PPE that will reduce the risk of injury. (Per standard 1910.132(d)(1)(i)).
It's not enough just to provide industrial PPE. Employers must also train employees on how to effectively use these items, as stated in the standards under section 1910.132(f). They must teach employees when to use PPE; which PPE to use; how to put on, wear, adjust, and remove the PPE; any limitations inherent in the PPE; and, finally, how to maintain the items for long-term effectiveness.
The employer must maintain PPE and replace it as necessary.
All this said, there are some cases in which employers are not required to pay for certain items that fall under the definition of industrial PPE.
Looking for personal protective equipment for working with battery electrolyte or other caustic chemicals? Browse our PPE selection here.
Exceptions to Employer-Provided Industrial PPE
According to sections (h)(2) through (h)(5) of standard 1910.132, employers don't have to pay for certain items of clothing that double as PPE. These exceptions include:
"Non-specialty safety-toe protective footwear." In other words, steel-toed shoes or boots. This exception only includes protective footwear that employees wear both on and off the job site, the idea being that employees frequently own safety footwear and use it outside of work, too.
"Non-specialty prescription safety eyewear." Like with steel-toed boots, employers don't have to buy prescription glasses that double as safety goggles for their employees — as long as those items are also used outside of work.
"Everyday clothing, such as long-sleeve shirts, long pants, street shoes, and normal work boots." The extent to which clothes function as PPE is debatable, but at any rate, employers don't have to provide regular clothing.
"Ordinary clothing, skin creams, or other items, used solely for protection from weather, such as winter coats, jackets, gloves, parkas, rubber boots, hats, raincoats, ordinary sunglasses, and sunscreen." Similarly, employees are on their own when it comes to weather-protective items.
Employers usually do have to replace PPE, but if an employee loses or purposefully damages an item, the employee may have to pay for the replacement.
To sum up, generally speaking, employers are the ones who must purchase industrial PPE. Solus Group makes that task easy, with a complete collection of chemical-proof PPE, including comprehensive kits for full-body protection.
Get everything you need to protect employees from chemical splashes with Solus Group's all-in-one Personal Protective Kit (PPE Kit).