Utility workers often spend time underground, in the field, or otherwise out of the office — that's part of the job description, after all. Unfortunately, that means that they're not always available to accept deliveries, and for many operations, this leads to significant productivity losses.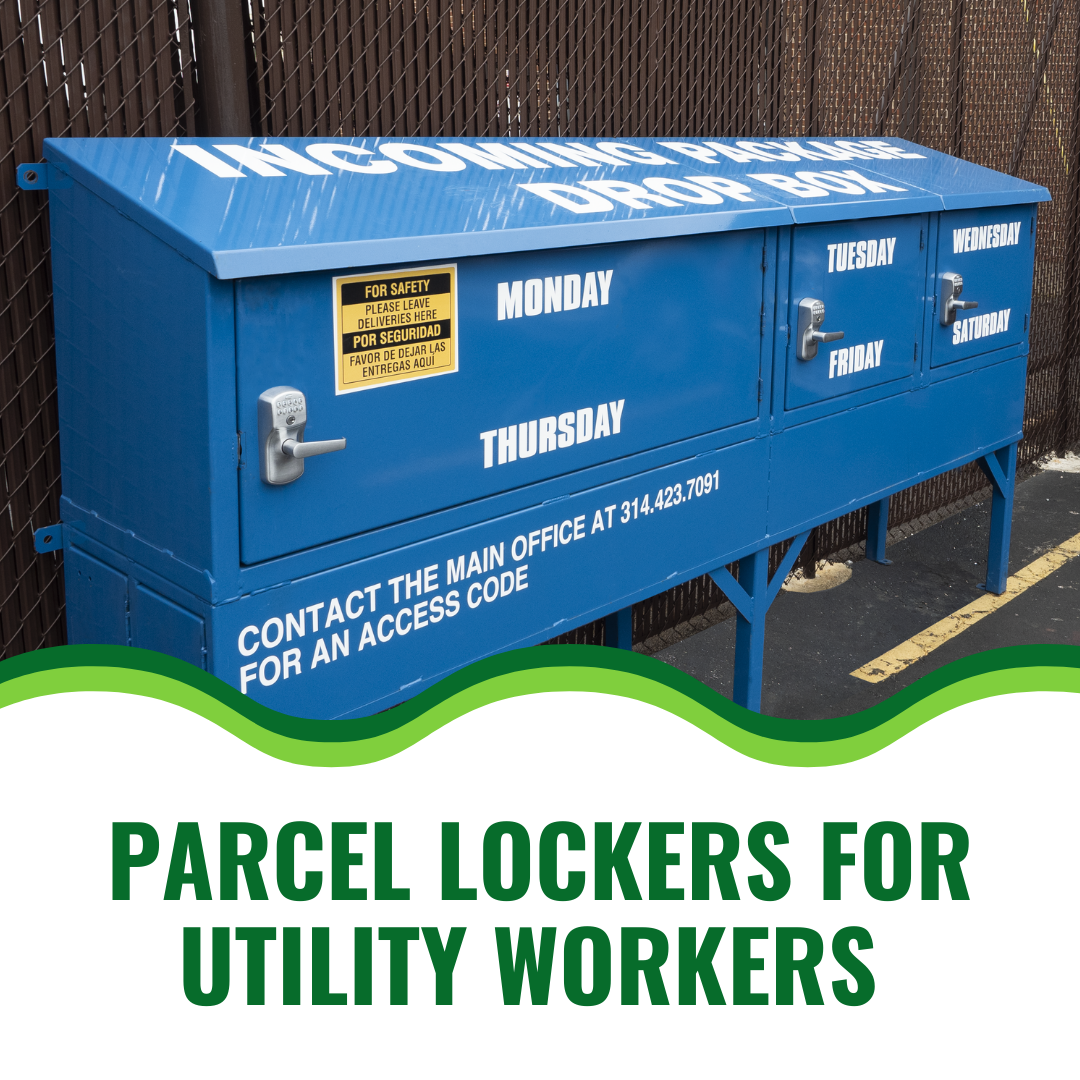 Material distributors can call ahead, but cellphone reception in trenches can be spotty (to say the least). To prevent theft, managers often position workers at utility trench access points. This is a costly approach. Utility workers have valuable skills, and if they're sitting around waiting for a delivery, they're not being productive.
Fortunately, there's an alternative. Parcel lockers — when equipped with appropriate security features — can keep utility workers on the job while allowing for personnel-free deliveries. The BHS Will Call Dropbox (HVC-DB-CB) with Industrial Internet of Things (IIoT) functionality is an excellent example of a rugged, reliable solution that prevents theft while protecting deliverables. A similar product called the Contactless Delivery Locker (CDL) provides the same service with built-in social distancing protections for package quarantining during pandemics.
Here's why the HVC-DB-CB and the CDL make sense for any operation that employs utility workers:
Security for Deliverables - The most obvious reason to install a parcel locker on site is to protect deliverables from theft. The quality of the security controls matters — some lockers use simple locking mechanisms that provide a theft deterrent, but don't dissuade dedicated criminals from accessing valuable materials.
The HVC-DB-CB features integrated electronic locks and all-steel construction. While the unit is movable, it has pre-drilled mounting holes and footpads with anchor holes and can be left in place for overnight deliveries.
Advanced Access Controls - Basic security controls are effective at some sites, but IIoT functionality opens a wide range of options for managers. With optional smart locks on a Will Call Dropbox, shippers can use their phones or RFID cards to access designated lockers, and managers can use remote admin controls to open locks on an as-needed basis.
By default, the system uses single-use keycodes. After an authorized user opens the dropbox, the code changes. This approach keeps valuables protected, even from delivery drivers.
Straightforward Reporting - While reporting might seem like a minor consideration for in-the-field deliverables, the advanced IIoT features of the HVC-DB-CB provide valuable data for operations that manage multiple job sites.
Timestamped access logs (created automatically as the drop box is used) allow managers to plan deliveries more effectively and provide an added layer of accountability. Workers can also receive mobile notifications when deliveries arrive, so as soon as they're able to access the internet, they know that they can access tools, conduit, or other necessary supplies.
Protection from Weather - The Will Call Dropbox has a sloped roof and a weatherproof powder coating, so it's suitable for outdoor use. Additionally, the HVC-DB-CB can be equipped with a solar power panel, which helps to minimize maintenance for the battery-powered electronic locks.
The HVC-DB-CB can be configured with 3 or 4 forward-facing lockers and 2 side-facing lockers to accommodate utility equipment and supplies for a variety of applications. Custom configurations are also available. That means that a single unit can handle the needs of several utility workers, keeping personnel on the ground (or underground, for that matter) and improving throughput substantially.
Package Quarantining - Contactless Delivery Lockers feature lockers labeled with days of the week. During the COVID 19 pandemic, this design is allowing users to organize deliveries by day of arrival, simplifying recommended 72-hour quarantines for all incoming packages.
All worksites need dependable, secure, and future-proof parcel delivery solutions. The HVC-DB-CB combines advanced IIoT features and heavy-duty construction to meet the demanding needs of onsite utility work. To learn more, contact Solus Group's sales team at 314.696.0200.