Nov. 28, 2018 — St. Louis, MO — Solus Group, a leading provider of equipment for warehousing, material handling, and waste management, is expanding its online library of industry resources with a new, ongoing series. Each resource page in this collection provides deeply researched information specific to the industries the company serves.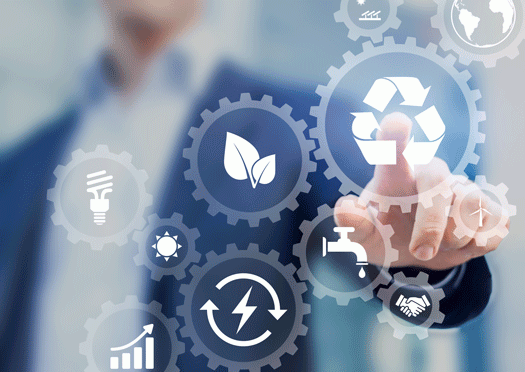 "These are the resources we wished were there for us when we got started," said Jen Taylor, Business Development and Marketing Manager at Solus Group. "This information has been scattered all over the place, and you could easily lose a whole afternoon tracking down just a fraction of it. Now, these invaluable contacts and regulations and tools are available in one place."
Stakeholders in the waste-management, recycling, and composting industries can browse detailed guides to U.S. federal environmental regulations and EPA programs, including grants, loans, and online tools. Solus Group also offers a state-by-state collection of contact information for environmental organizations and regulatory agencies.
Visitors to the site can also access lists of organizations and publications central to the forklift-battery industry, as well as other material handling applications. These lists remain living documents that analysts at Solus Group will continually update, Taylor noted.
"We're so excited these pages are live, but they're just the beginning," she said. "We're always learning about the latest developments in our industries. When we find something useful, we want to share that with our visitors."
In the weeks and months to come, Taylor said the site will expand on its original resources, while also presenting helpful guides for the electrical industry. They will also grow their legal resources to include Canadian regulations.
"Our customers are leaders in their fields," said Taylor. "We want to make it easy for them to access the industry intelligence that helps them stay that way."
Visit Solus Group industry resources at www.solusgrp.com/resources.