Workers who lift large, heavy, and awkward objects place themselves at serious risk for musculoskeletal disorders. In fact, in 2015, a full 31 percent of injuries requiring time off were caused by overexertion during a lift, reports the Bureau of Labor Statistics.
You couldn't design an object that's more hazardous to lift than a large wire spool if you tried. Loaded spools can easily weigh hundreds of pounds, and their circular shape makes them difficult to grip. That must be why OSHA's Ergonomics eTool for electrical contractors points to spools of wire as one of the most hazardous objects that electrical workers have to handle on a regular basis.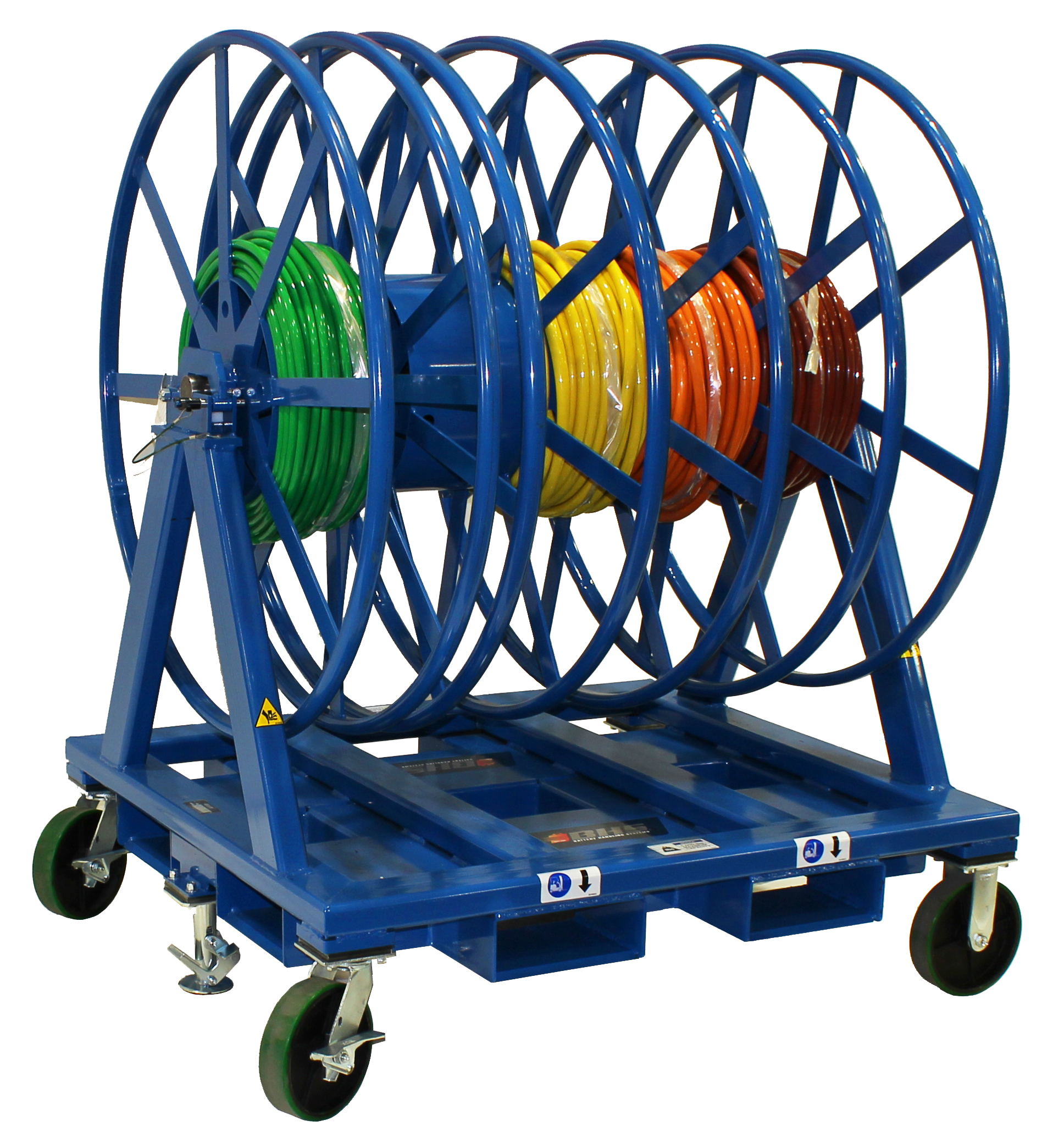 In order to cut down on the ergonomic risks of handling spools of wire, here's a handy list of dos and don'ts:
Do calculate the risk before attempting a lift. How heavy is the spool? If it's over 50 pounds, you shouldn't try to lift it unassisted.
Do consider other variables involved in a prospective lift. Does the spool lack adequate handholds? Will you have to assume an awkward posture during the lift? Is any twisting of the body required? If the answer to any of those questions is yes, you're better off using material handling equipment, such as a forklift armed with an Overhead Reel Lifter or a Reel Handler Attachment rather than relying on your muscles alone.
Don't try to move a spool by rolling it. Once a 1,500-pound wheel gets going, it's nearly impossible to stop.
Don't bend at the waist when lifting anything, let alone a wire spool. We can never say this enough: Bend at the knees, not at the waist.
Do enlist the aid of a co-worker if you have to lift a reel that weighs 50 pounds or more. In fact, have several co-workers help you. The alternative is simply to store spools on a portable Reel Stand from Solus Group. These heavy duty steel reel-holders include both corrosion-resistant casters and four-way fork pockets to ensure mobility.
Do store spools of cable at waist-level. That way, they'll be easier to pick up without having to lift them from the ground.
Don't carry wire spools of any size on one shoulder, under your arm, or with a single hand. This uneven weight distribution places horizontal stress on your spine, which is never a good thing.
Don't hold loads out away from your body, and never twist your back to move an object laterally. Hold spools close to your torso and turn using your feet.
Do invest in material handling equipment that's designed specifically for cable, wire, and conduit. Parallel Reel Payouts from Solus Group store up to five free-spinning reels to simplify storage, handling, transportation, and paralleling of wire or cable. Conduit Carrier Carts from Solus Group provide a simple solution for transporting up to 3,000 pounds of conduit through the narrowest of aisles.
Musculoskeletal injuries can be devastating for workers, their families, and a company's bottom line. By preventing the ergonomic hazards surrounding spools of wire, every enterprise can ensure safer, more ergonomic service.
References:
"Ergonomics eTool: Solutions for Electrical Contractors." OSHA. Occupational Safety and Health Administration, United States Department of Labor, n.d. Web. 30 Nov. 2016.
"Nonfatal Occupational Injuries and Illnesses Requiring Days Away From Work, 2015." BLS. Bureau of Labor Statistics, United States Department of Labor, 10 Nov. 2016. PDF. 30 Nov. 2016.