A messy drip can be costly. If your operation maintains an onsite stock of oils, solvents, acids, or any other industrial liquids, you need to keep them contained — and that starts with drum top absorbent pads.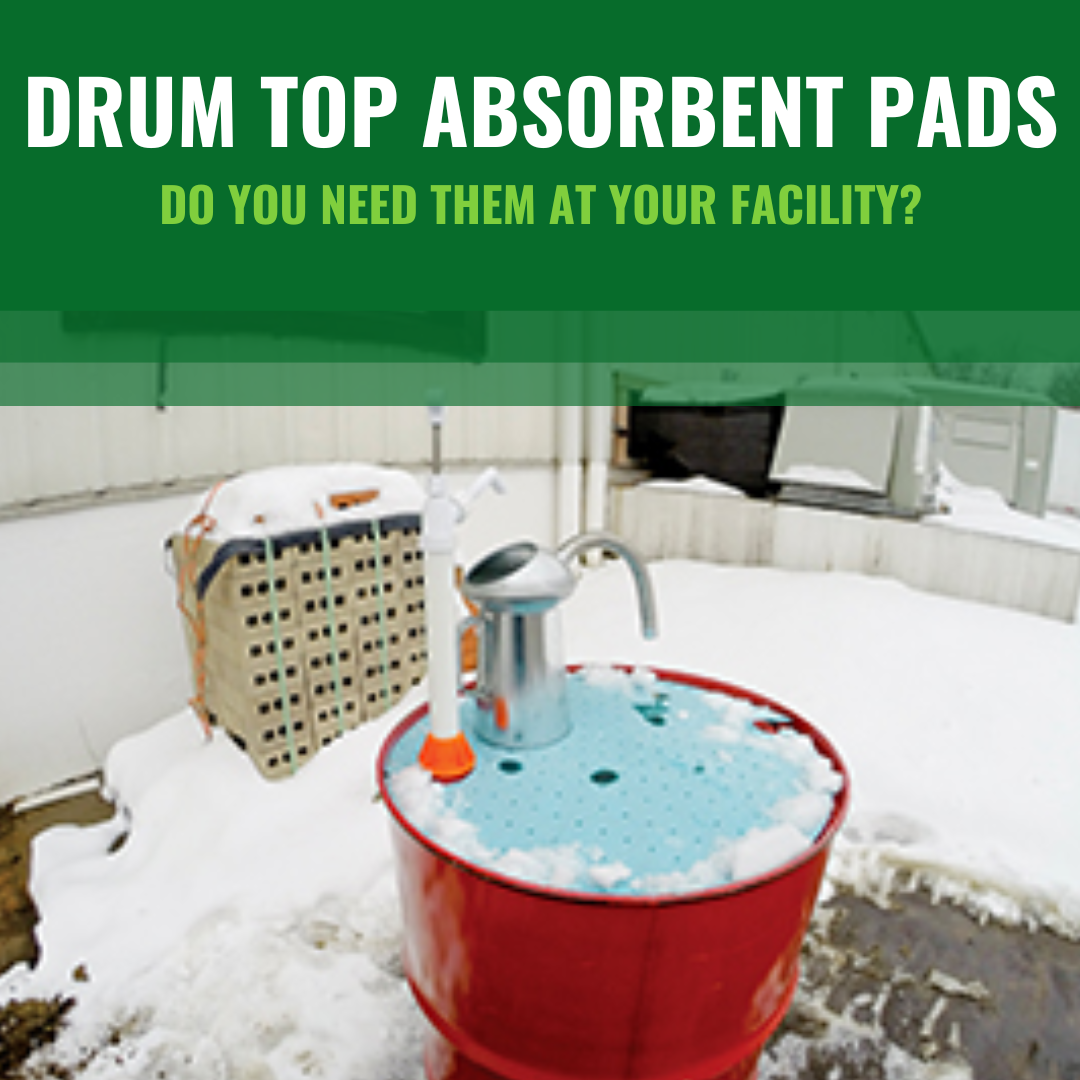 When you're mixing, pumping, or storing liquids, minor leaks are practically inevitable. Liquids can create slip-and-fall hazards, damage equipment, and potentially violate OSHA requirements.  
Spill response kits play an important role, but the best approach is to limit hazards wherever possible. Drum top absorbent pads should be part of your safety strategy. Here's how to select appropriate options for your facility.
Drum Top Pads: Essential for Spill Containment
Drum top pads aren't especially complicated: They're designed to absorb liquids without restricting access to the drum. Lightweight material allows the pad to be positioned easily without tearing or shredding, even when saturated with liquid.
Two basic options are available:
Oil-selective drum top covers absorb petroleum-based liquids.
Universal drum top covers absorb oils, waters, and other liquids.
Both types of pads fit standard 55-gallon steel drums, with perforations provided for bungholes.
For spill containment, you should maintain a sufficient stock of pads to cover all in-use drums (and establish a clear policy for applying the covers during use or storage). It's advisable to order pads along with other cleanup supplies such as oil-selective/universal pads and rolls, which is more economical than purchasing materials separately.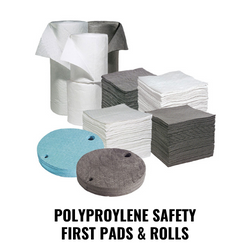 Polypropylene is a highly sorbent material that is widely used for industrial spill management. Solus Group offers a budget-friendly selection of polypropylene pads, rolls, and drum tops via a convenient spill response kit.
Each kit contains heavyweight rolls, pads, and drum top covers, with 25 oil-selective and 25 universal drum top covers. Single-weight pads are also included for drips and smaller spills.
Related: Absorbent Pads for Chemical Spills: A Buyer's Guide
With regular use, 55-gallon drums may also be susceptible to leaks, so keep a supply of barrel patches on hand.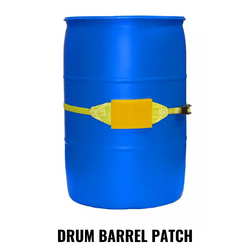 Solus Group offers 5"x7" drum barrel patches made with heavy-duty urethane, which can instantly seal most leaks on 55-gallon drums. A 6' strap allows for easy application, preventing serious spills from impacting your workplace.
Don't Forget About Other Spill Response Supplies
Every facility that handles industrial liquids must provide employees with personal protective equipment (PPE) and an adequate supply of neutralizing sorbents and pads.
This is especially important if your facility uses battery-powered material handling equipment: Lift trucks have batteries, and batteries contain battery acid. OSHA 1910.132 requires employers to provide PPE for workers who might encounter chemical hazards, so keep a supply of aprons, nitrile gloves, safety gloves, and disposable overboots in battery charging areas.
Solus Group provides a selection of PPE kits and spill response supplies, which can make outfitting much easier. Our kits include acid-neutralizing sorbents, battery spill socks and pads, and other essentials — which can greatly reduce workplace hazards when combined with spill prevention solutions like drum top pads.
For a detailed overview of our spill kits, read: What Is A Spill Kit and Why Is It Essential?
If you're outfitting a facility, Solus Group is here to help. Our team can help you find appropriate options for your operation. Call 314-696-0200 or click here to submit a request online.