The Occupational Health and Safety Administration (OSHA) is well known for assessing penalties to noncompliant workplaces — but occasionally, the Administration supports its mission in more benevolent ways.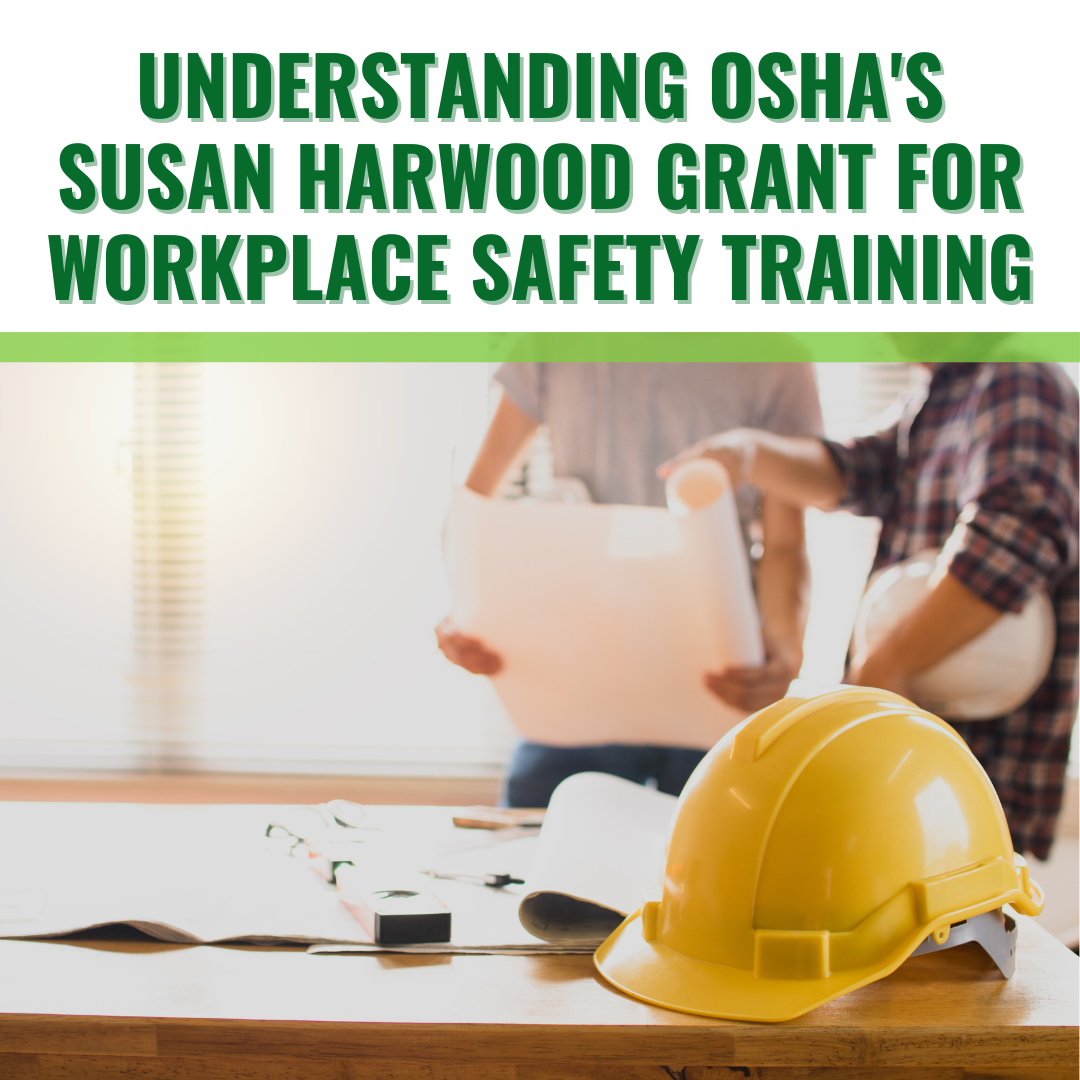 Since 1978, OSHA's Susan Harwood Workplace Safety and Health Training program has awarded grants for up to five years to nonprofits that promote occupational safety and health training. In 2022, the Department of Labor announced $3.2 million in grants for the initiative, which became available following the passage of the American Rescue Plan.
First, the bad news: If you're a private employer, you currently don't qualify for OSHA's workplace safety grants. However, the program can support the efforts of employer associations, labor unions, and joint labor/management associations. Here's an overview of how the grants work.
What Is the Susan Harwood OSHA Grant?
OSHA's discretionary grant program was established as the New Directions grant. It was renamed to honor the late Susan Harwood, who served as the director of the Office of Risk Assessment in OSHA's Health Standards Directorate for 17 years.
Harwood helped to develop standards to protect workers from asbestos, lead, bloodborne pathogens, cotton dust, benzene, and formaldehyde. She died in 1996, and the New Directions grant was renamed in 1997.
Some key features of the Susan Harwood grants:
In 2022, the maximum award for each grant was $160,000 for a 12-month performance period.
Each year focuses on a different targeted topic. Generally, applicants must provide training in multiple languages or address underserved or low-income workers.
The funds are intended to build long-term training programs that do not rely on grant money.
Training programs may provide their services in person or via remote methods (such as online courses).
Nonprofit organizations are eligible, but they may not be an agency of any state or local government. However, higher education institutions (including those supported by state and local governments) are eligible to apply.
Harwood grants are not available for individual workers seeking their own training.
There is no cost for applying for a grant or for registering with the federal grant system, Grants.gov.
Who can qualify for the Susan Harwood OSHA grant?
The Susan Harwood OSHA Grant changes every year, but grants are frequently awarded to nonprofit organizations that target underserved, disadvantaged, or at-risk workers and employers.
The Department of Labor creates funding opportunities based on different annual topics. In 2022, the grants focused on infectious diseases, including training programs related to COVID-19. Applicants could apply in the following categories (these points are copied verbatim from OSHA):
Targeted Topic Training: Support educational programs that identify and prevent workplace hazards and require applicants to conduct training on OSHA-designated workplace safety and health hazards.
Training and Educational Materials Development: Support the development of quality classroom-ready training and educational materials that identify and prevent workplace hazards.
Capacity Building: Allow organizations to develop a new training program to assess needs and formulate a plan for moving forward to a full-scale safety and health education program, expanding their capacity to provide occupational safety and health training, education, and related assistance to workers and employers.
For 2022, recipients of training grants included the American Road & Transportation Builders Association, the Association of Farmworker Opportunity Program, Legal Aid Justice Center, and Timber Products Manufacturers Inc., among many others. A full list of grant recipients can be found on OSHA's website.
Can my business benefit from OSHA's Susan Harwood grants?
While privately owned businesses are not eligible for OSHA grants, the Susan Harwood program benefits private organizations in several ways.
First, many grant recipients offer free workshops and training courses, which may help some organizations learn how to build safer, more productive workplaces — and document the training provided to workers. You can find ongoing training from grantees by contacting your OSHA Regional Office.
Secondly, many Harwood grantees develop free training tools and products, which can be found on OSHA's Harwood page at no cost. If you're building a training program, that page is an excellent resource for finding free manuals and other materials.
And finally, grants are available to labor unions and labor/management associations. Application requirements vary, but generally require a detailed description of the applicant's program, which must be submitted through Grants.gov. OSHA considers the applicants' funding requests, which may not exceed the maximum amount in the funding opportunity announcement (FOA).
If you're interested in applying, see OSHA's Susan Harwood Training Grant page for current opportunities.
How are Harwood grant recipients selected?
Technical panels comprised of OSHA staff review the applications from potential awardees. The selection process may review:
Program and technical elements
Budget items
Organizational qualifications
Specific criteria, which are outlined in the funding opportunity announcement (FOA)
While OSHA's staff is responsible for evaluating the applications, the final awardees are selected by the Assistant Secretary of Labor.
Remember OSHA's Requirements for Employers
If you're participating in a training program funded by the Susan Harwood grant, it's important to remember that the program doesn't necessarily reflect the views of the Department of Labor or satisfy all training-related compliance obligations under OSHA. These programs can be extremely beneficial, but they're not an end-all solution to workplace training.
For example, a third-party training program usually won't satisfy the requirements for personal protective equipment (PPE) training — especially if you enroll employees in a one-time class. PPE training needs to be consistently implemented (and documented) to satisfy the guidelines under OSHA's 132(f)(3).
Some quick tips for establishing workplace safety programs:
Base your training around an accurate workplace hazard assessment.
Make sure that all employees participate in the training and schedule refresher courses for long-time employees.
Provide workers with appropriate equipment and materials to respond to various workplace hazards. Generally, the employer — not the employee — is obligated to provide equipment.
Document all training, including refresher courses.
Have a process in place to update your training program if your workplace changes in a way that renders the old program inadequate or obsolete.
Regularly assess employees' knowledge of the training program. If employees don't understand the program, make changes.
For PPE training, see our article on creating a PPE training program that meets OSHA's requirements.
At Solus Group, we know that safe, ergonomic workplaces are better for both employers and employees. Adequate training — when combined with appropriate equipment and materials — can improve productivity, reduce on-the-job injuries, and promote employee engagement.
As leaders in workplace safety, we're here to help. For more information or to discuss PPE outfitting options, contact our team at 314-696-0200 or by clicking here.