The best way to reduce waste is to create less of it in the first place. In the food processing industry, source reduction requires creative new material-handling techniques in addition to changes in the use of packaging.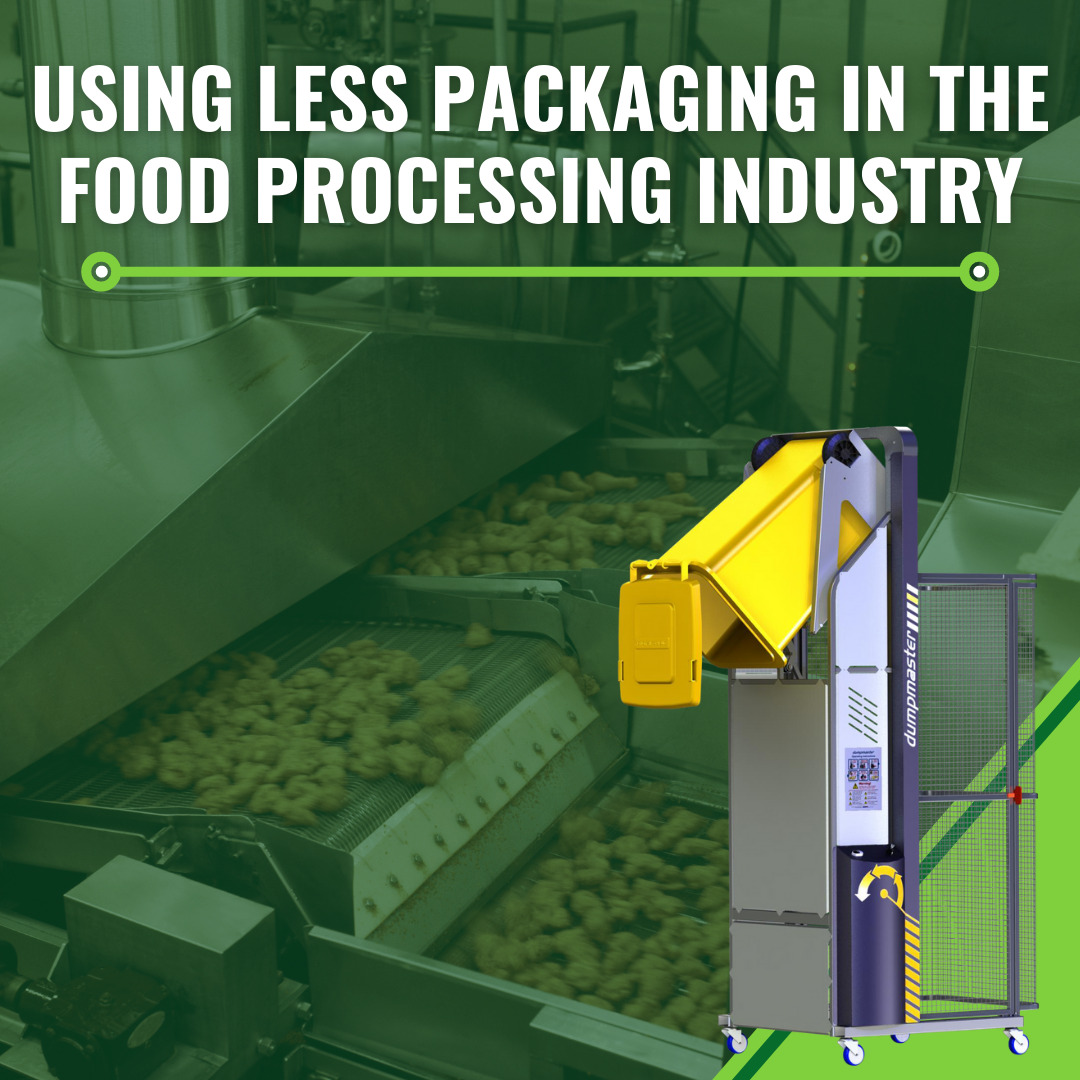 Certainly, product packaging is a key area of interest for operations that strive to reduce waste production. Just as important, however, is the use of raw-material packaging and one-time-use containers during the food production process. It is this less-studied side of source reduction that we discuss below.
Here's a strong example of how one food processor reduced container waste without disrupting their broader manufacturing operation.
Reusable Plastic Bins Replace Cardboard Boxes
We can take a lesson from the replacement of single-use beverage containers with reusable plastic or metal water bottles. When you simply wash and reuse a container, rather than discarding single-use items after each batch of a food product, you cut down on your facility's waste generation considerably.
One New York-based manufacturer of sweeteners, creamers, nuts, and croutons learned this lesson all the way back in 2007. Industrial publication Food Processing has the story.
"The plant's operation team focused on the use of lined, corrugated boxes [that] were used to handle, store, and dispense croutons within their facility," Food Processing reports.
These disposable containers came with a lot of problems. Entirely too much staff power went into assembling boxes, and carrying them exposed workers to the risk of musculoskeletal disorders. And, of course, there was the tremendous volume of waste that these single-use containers created.
Management at the facility "decided to investigate a reusable bulk handling system that would solve the efficiency, waste, and safety issues," the article continues. "It was determined that a larger, portable hopper bin that was built to last a long time would be the optimum solution."
The food processor ended up investing in a fleet of plastic bins. A single one of them replaced up to eight cardboard boxes. Handling croutons at the facility became faster, cheaper, and less dangerous overnight.
Handling Plastic Bins at Food Processing Facilities
Of course, once you make the switch from single-use containers to reusable plastic bins, you need ways to handle those bins — and to empty bulk ingredients into mixers, processors, or packaging lines.
One option is to choose plastic pallet bins like the MACX line, available from Solus Group. These tough, reusable containers feature fork pockets that allow users to handle them entirely via electric forklift. Add a Forward Bin Tipper fork attachment, and forklift operators can lift a bin, transport it to a production line, and empty it into a hopper without any manual material handling whatsoever.
Food production facilities that don't use forklifts can still take advantage of a combination of reusable plastic bins and equipment designed to handle them. Mobile Bins travel via heavy-duty casters, with or without a Power Pusher, depending on weight of loads and frequency of handling.
Once in place, hydraulic Bin Tippers can lift and empty loaded bins into hoppers or sorting lines. This arrangement drastically reduces the risk of musculoskeletal injuries in workers and keeps lines moving as quickly as necessary.
Managers in charge of sustainability goals will be pleased with the transition, too. With a fleet of bins and the right bin-handling equipment, food processing facilities can eliminate waste from single-use containers entirely.
References:
"One Plastic Hopper Bin Replaces 7-8 Boxes." FoodProcessing. Putman Media, 12 Mar. 2007. Web. 27 Mar. 2019.