Forklift violations regularly appear on OSHA's annual list of most frequently cited standards, and for good reason: Lift trucks are serious equipment, and misuse can easily lead to an onsite injury. For the 2019 fiscal year, "powered industrial trucks, general industry" was the 7th most cited set of standards, right below "ladders, construction" and ahead of "fall protection - training requirements."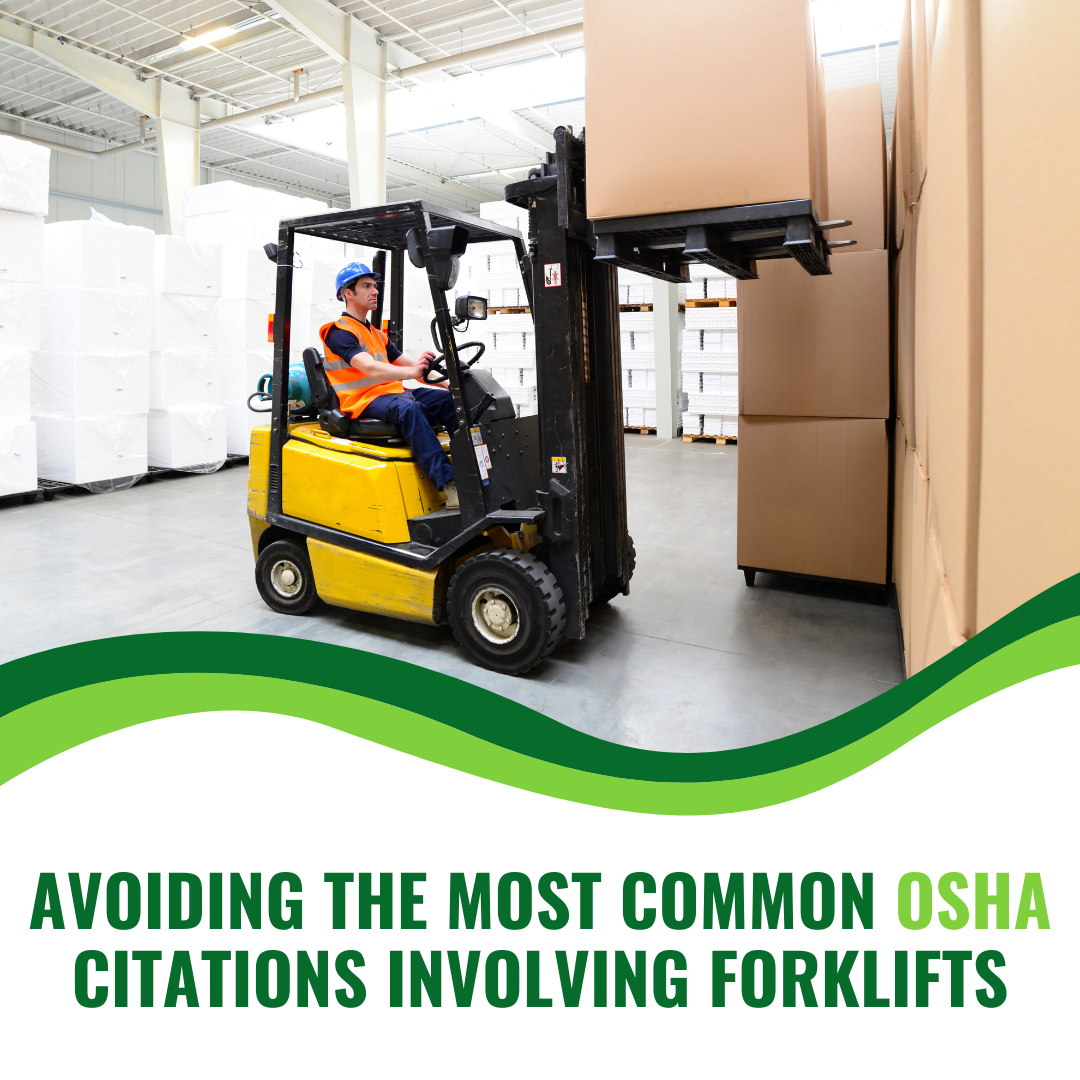 That doesn't tell the whole story. In 2019, OSHA counted 2,993 forklift violations, noting that "each year, tens of thousands of injuries related to powered industrial trucks … occur in US workplaces." The administration notes that employees are often injured when lift trucks are inadvertently driven off of loaded docks, when they're struck by lift trucks, or when they fall off of pallets, tines, and other elevated surfaces.
Of course, managers should avoid any OSHA violation, regardless of whether those violations are likely to result in fines or injuries, but forklift violations are especially serious considering the hazardous nature of the equipment. OSHA's lift truck guidance is largely covered under 29 CFR 1910.178, though other general standards apply. Regularly reviewing the standards can help to create a safer, more productive workplace.
Some common practices that can prevent OSHA forklift violations include:
Finally, All workers should understand safe forklift operating practices, regardless of whether they actually operate the equipment. Workplace safety is a team effort, and even well-trained operators make occasional mistakes. When a facility has appropriate safeguards in place — and when all employees understand the purpose of those safeguards — hazards can be mitigated and injuries can be avoided.
Note: These practices won't ensure complete compliance with OSHA regulations, and employers should regularly review the full text of 29 CFR 1910.178. Regulations differ from state to state, and this article should not be interpreted as legal guidance.