There just aren't enough skilled electricians to go around. The U.S. Bureau of Labor Statistics predicts an average of 84,700 electrician job openings per year at a time when the workforce is constrained by numerous intersecting forces.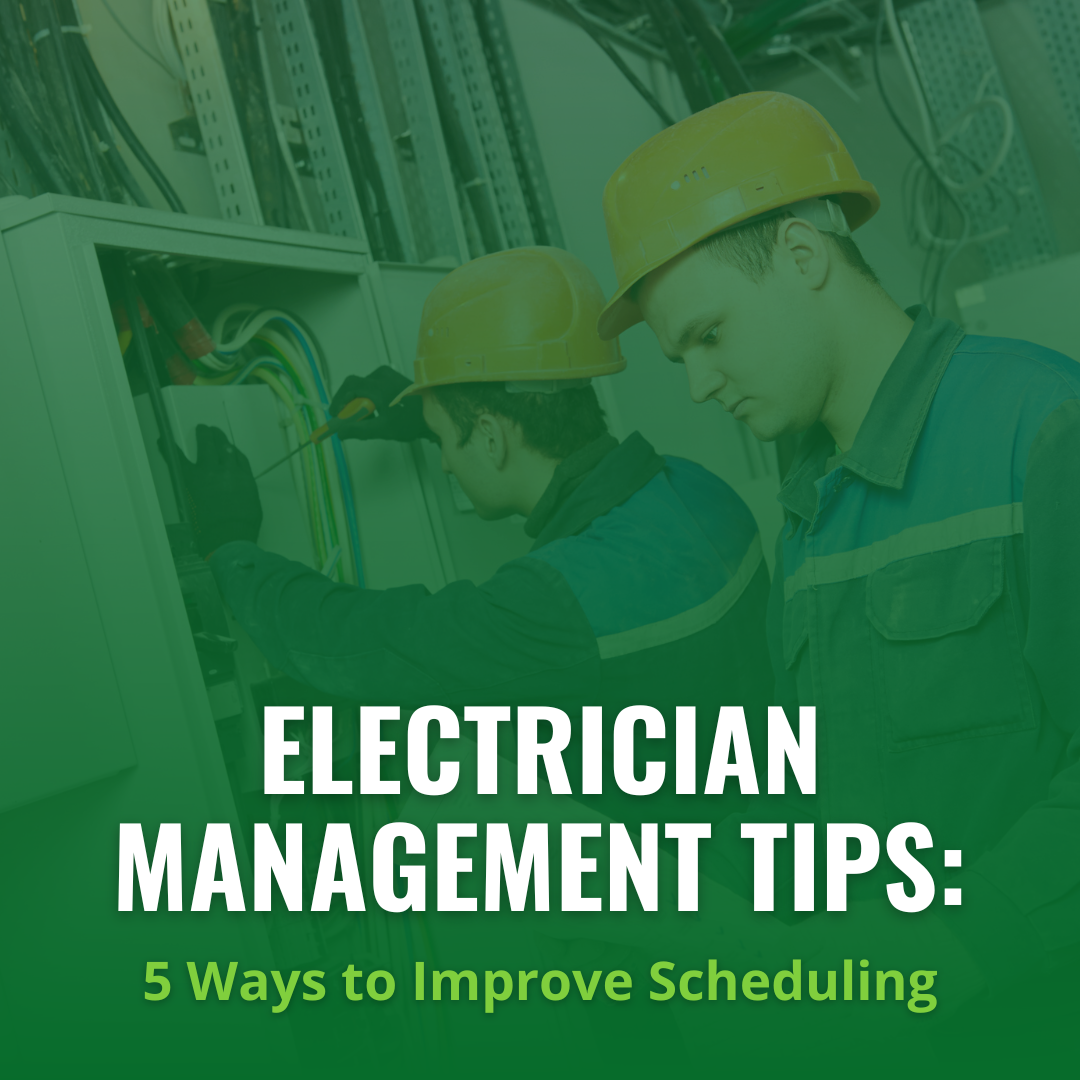 Construction shutdowns associated with the COVID-19 pandemic forced many electricians into other industries. There were 7.6 million construction workers in the U.S. just before COVID-19 hit the news, and 1 million fewer by the first pandemic year of 2020. It remains to be seen whether these workers will come back. Meanwhile, baby boomers in the electrical field are retiring en masse. And the promise of remote work continues to shift the U.S. labor economy.
In the first two quarters of 2022, 89% of construction firms said they had trouble finding the workers they needed. But electrical firms have to keep functioning even with threadbare teams. Scheduling your workforce has always been a challenge; without enough electricians to go around, job schedules can make the difference between placing new bids and work slow-downs. Smart scheduling can help extend your firm's capacity, even when you're short-staffed.
We sometimes offer electrician management tips on this blog. Today, we'll take a look at the issue of electrical contractor scheduling, and suggest a few ways to get the coverage you need with a smaller team than you'd like.
5 Tips for Better Electrical Contractor Scheduling
1. Create a plan for unexpected absences.
Electricians are as vulnerable to illness, injury, or emergencies as anyone. Don't assume everything will run smoothly all the time. The safest assumption is that even your best employees will have to miss a shift every now and then.
Your absence management strategy starts with predictable, clear policy. Make sure your employees understand procedures for using sick days and paid time off. Create a predictable chain of communication — from the employee to your office to project managers — so everyone who needs to react to an unexpected absence knows the situation as quickly as possible.
Of course, when you don't have substitute electricians available, these absences may affect your job schedules. That brings us to our next tip.
2. Build extra time into schedule projections.
In a competitive industry, it's tempting to promise aggressive completion timelines. But if you won't be able to finish an installation in a week with partial staffing, it's wiser to temper expectations a little bit. Builders are aware of the electrician labor shortage; they'll likely understand if projects are running a few days (or weeks) slower than they were a few years ago.
If you're struggling with staffing, don't project project schedules under the assumption that every employee will make it to every shift. Instead, assume a certain number of absences per week, based on the size of your team. Make your projections and bids based on reduced staffing levels. That may even help you finish a few jobs ahead of schedule, which is better than the alternative.
3. Discuss daily schedules with electricians (and be prepared to change plans).
Experienced electricians know how long common jobs will take them. To prevent delays, get the whole team on the same page before work begins. Before you schedule a single worker for three jobs per day, ask if your plan is realistic. If an electrician tells you they can probably only complete two of those jobs, it's better to plan for the delay than to come up short-handed in a client meeting.
4. Boost productivity with specialized material handling equipment.
One way to respond to a labor shortage is to improve the individual productivity of the workers you do have. Studies suggest that construction electricians spend up to 40 percent of their time on-site simply moving materials. That's time more productively spent on the installation work itself. So how do you reduce material handling demands on electricians? Provide the right tool for the job.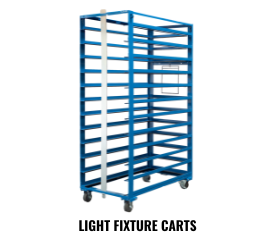 Pre-loaded Parallel Reel Payouts allow electricians to quickly place cable reels where they're needed, and to pull multiple runs of cable from the same pay out system. Conduit Carrier Carts allow a single employee to carry bulk conduit loads throughout the job as they work. Light Fixture Carts eliminate trips to storage areas during lighting installations. These are just a few examples, but all of them can cut down on material handling demands, effectively boosting the output of every skilled electrician on your staff.
Explore the full range of electrical material handling equipment from Solus Group.
5. Simplify material deliveries and stock management.
Simply getting materials to the job site can be a major draw on staff time. But you have options for managing material deliveries without pulling electricians away from installation work. Ask wholesalers for delivered solutions — material carts pre-loaded with components, so they're ready to roll straight to the point of installation right from the truck.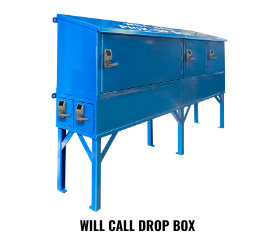 Another option is to install a high-volume Will Call Dropbox at the job site. With a permanent delivery locker near the work, you can accept deliveries any time of the day or night, without having to distract electricians from core workplace tasks.
When you empower your existing team to work smarter, you free up capacity in your electrical contractor scheduling operation. Solus Group offers the tools you need to maximize productivity for every electrician on your team. To learn more, contact us at 314-696-0200.