The electric vehicle (EV) charging industry could be worth up to $15 billion per year by 2030, says McKinsey. In 2023, meanwhile, the U.S. Bipartisan Infrastructure Law began the process of dispersing $7.5 billion in federal funding to build a national EV charging network.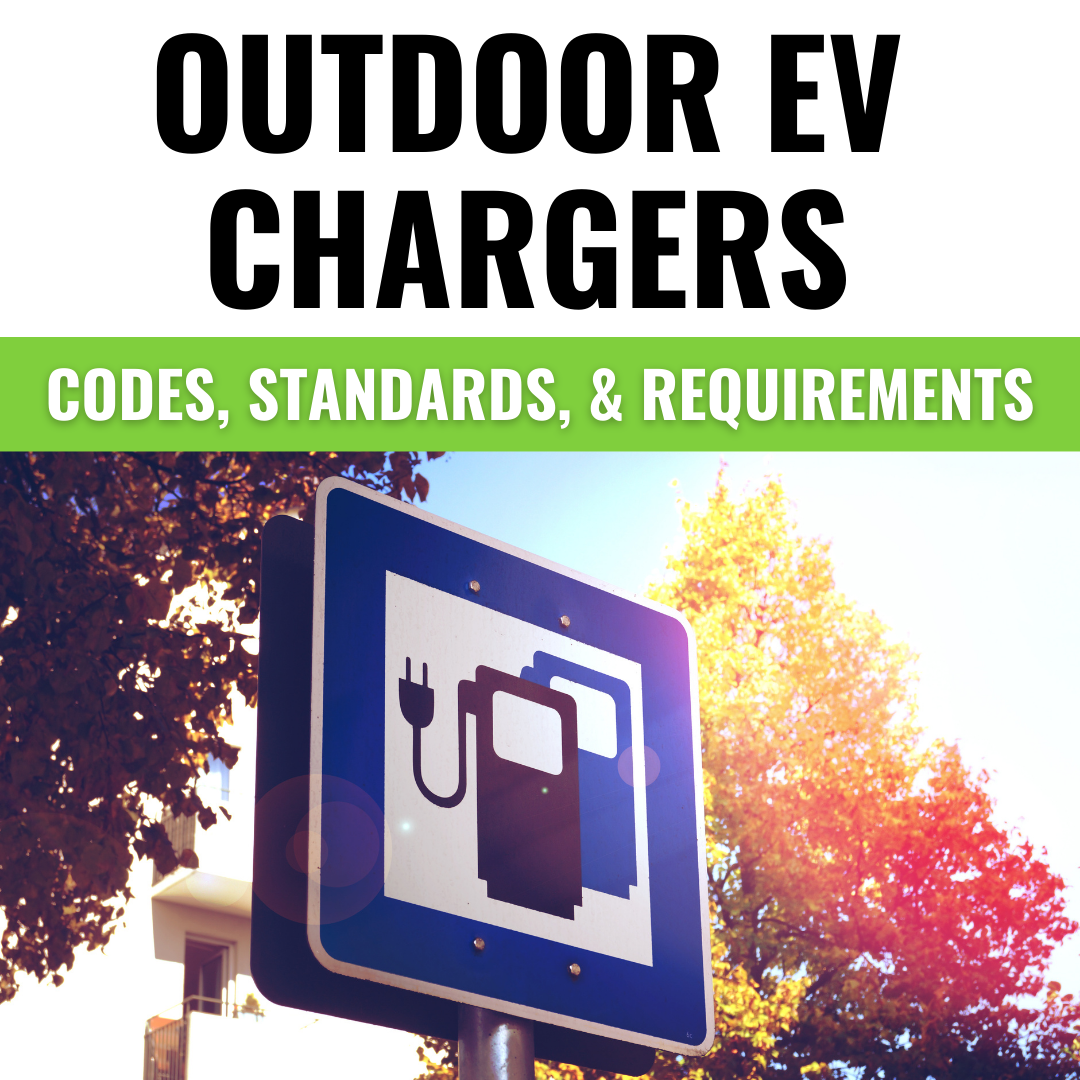 Together, these facts make a powerful argument for property owners: It's a terrific time to install outdoor EV charger stations, either for public use or to power your own fleet of electric work vehicles. As with any construction project, however, would-be builders of EV charging stations must ensure compliance with relevant codes and regulations.
That said, the regulatory environment for EV chargers is still developing — and some rules are designed to support safety for indoor installations. Sometimes the codes differ for outdoor EV chargers, which are likely to represent most of the public and fleet-charging stations property owners might build.
Here's an overview of the building standards and regulations that apply specifically to outdoor EV charging stations. This list is not comprehensive, nor does it constitute legal advice, but if you plan to contribute to the nation's historic EV infrastructure project, it's a start.
Standards and Regulations for Outdoor EV Chargers
The rules for outdoor EV chargers are similar to any set of building codes, in that specific requirements come from multiple levels of government. Each set of codes may be binding (i.e., legally actionable) or simply reflect a best practice. It's best to consult experts in electrical construction codes to ensure proper compliance.
In general, however, relevant regulatory sources include:
How do all of these standards and best practices work together? That depends, again, on where you're building. In the parts of California served by gas and energy company PG&E, for example, builders of EV charging infrastructure must consult at least three authorities:
The NEC
The California Electrical Code (CEC)
The California Building Code (CBC)
Municipal permitting bodies
There's probably a similar list of regulatory bodies in your area — and some of those rules very likely differ based on whether your EV charger is located indoors or out. To understand what some of these differences might look like, here are some of the NEC rules that refer specifically to outdoor EV chargers.
6 NEC Rules for Outdoor EV Charger Installations
The guidance listed below comes from the 2023 edition of the NEC. Specific codes are listed in parenthesis after each description.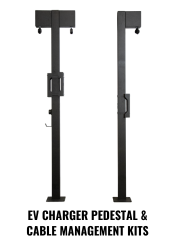 All electrical cables (hard service, junior hard service, and portable power cords) must be rated for exposure to wet conditions if they'll be exposed to weather or runoff (625.17 [A] [1]).   
Rating labels must be of "sufficient durability to withstand the environment involved," which means they must be weather-resistant in outdoor installations. (625.42 [B]). 
Outdoor EV charging equipment must be stored at least 24 inches (600 millimeters) above ground level. This differs from the requirement for indoor chargers, which must stand 18 inches (450 millimeters) or more above the ground. (625.50).
Unlike some indoor EV charging stations, unenclosed outdoor EV chargers do not require ventilation (625.52).
All EV charging receptacles exposed to damp or wet weather must use weatherproof exposures. Outlet box hoods must be officially listed as "extra duty" (625.56).
Outdoor EV charger control boxes must be mounted at least 24 inches (600 millimeters) off the ground on one of the following: walls, buildings, structures, raised concrete pads, or pedestals (625.102 [B]). 
This last option — the EV Charger Pedestal — provides the best combination of compact footprint, protection for charging equipment, and compliance with NEC and similar rules for outdoor EV chargers.
All EV Charger Pedestals from Solus Group come with integrated Cable Management Kits, which provide further protection (and convenient access) for EV charger cables. These units are made of welded steel and finished with a weather-resistant powder coating, so they're ideal for outdoor EV chargers.
To learn more about EV charger handling equipment from Solus Group, contact us at 314-696-0200 today.