You can't manage what you don't see. If you don't track outbound waste, your operation may be wasting time, money, and your environmental record. The solution is a comprehensive waste tracking system, a data-collection utility that measures waste to provide cost-saving insights — and better reuse, recycling, and composting rates.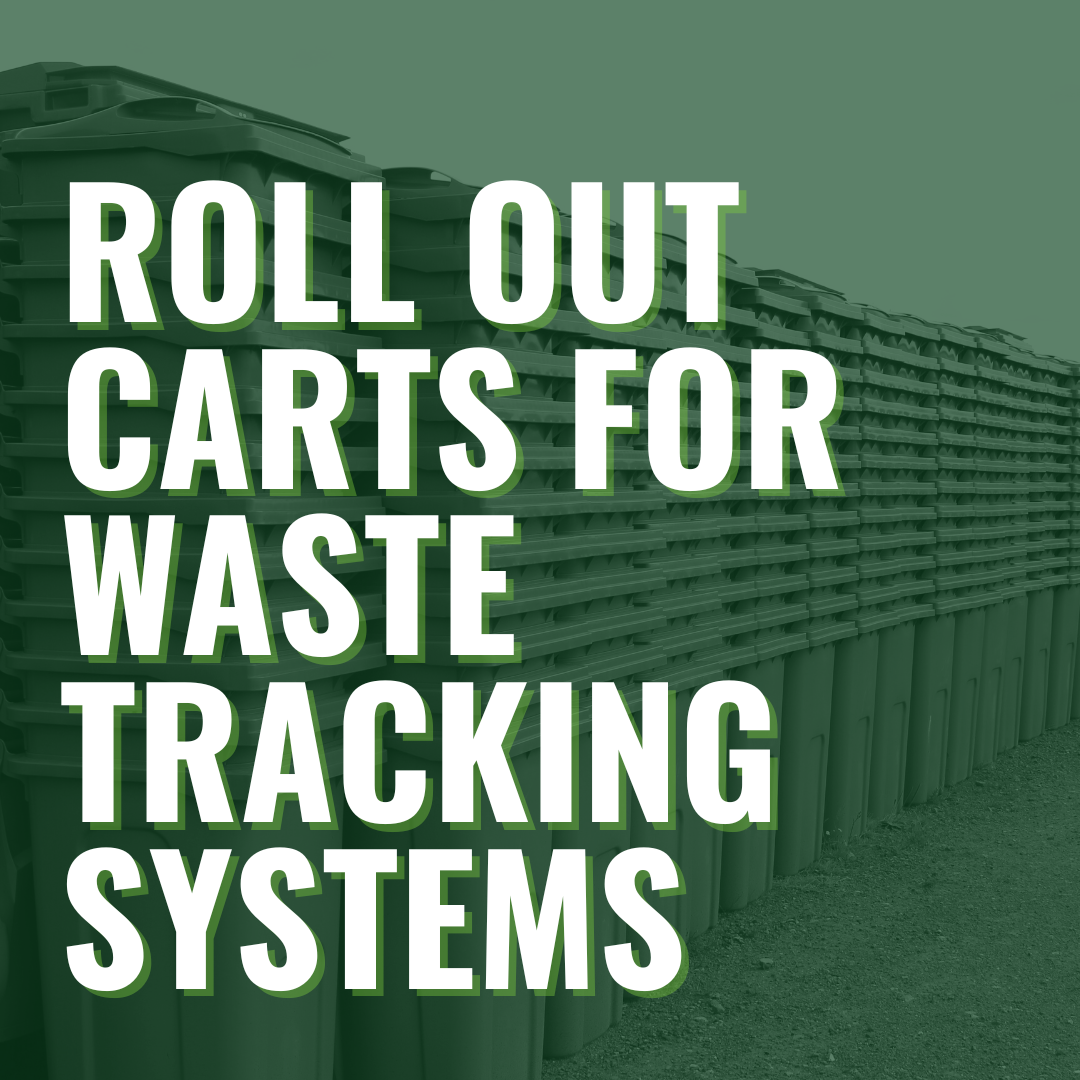 But software alone isn't enough to accurately track waste streams. You also need physical infrastructure that makes it easy to collect data for analysis and compliance reporting. Tracking every waste load with a form and a clipboard is inefficient, and companies that go the manual route are likely to give up before seeing the benefits. Luckily, the solution can be built into the fundamental unit of workplace waste management systems: the RFID-enabled Roll Out Cart.
Here's an introduction to waste trackers, with a special emphasis on the Roll Out Carts you need to manage waste more efficiently.
Why Every Company Should Invest in Waste Tracking
Is it really worth it to keep tabs on trash? For companies that generate a lot of waste, like industrial operations and manufacturers, the answer is an unequivocal yes, assuming you can pull it off without a huge staff time commitment. Waste trackers provide a range of bottom-line benefits, including:
Reducing material waste. When you know how much material ends up in the dumpster, you can adjust your ordering to better align with your needs. That helps to reduce over-ordering, creating a more efficient business overall.
Controlling waste collection costs. Many waste haulers charge by the load. Tracking waste can reveal surges in waste generation that require extra collection expenses, allowing you to plan for the cost. Some waste tracking software even compares waste collector rates in your area, allowing you to choose the most cost-effective option.
Hazardous waste and environmental compliance. Industrial operations may need to provide hazardous-waste reports to the U.S. Environmental Protection Agency (EPA). Waste tracking systems can help you comply with local and national regulations by collecting accurate data, and sometimes auto-generating compliance reports.
Improving waste diversion. The first step in a waste reduction plan is to audit your waste streams. Waste tracking systems simplify this task, and can verify the appropriate routing of recycling, compost, and landfill streams on an ongoing basis. They can also provide detailed records for environmental reporting.
Convinced waste tracking is a good idea? To get started, you just need to assemble the right tools. Here's what you'll need.
How to Track Waste: The 3 Elements of Waste Tracking Systems
In general waste tracking systems consist of three components:
Waste management software. Data may originate at waste bins themselves, but it must all flow to a centralized digital platform. There are lots of these commercial waste trackers available — Waste Accountant and Sustrax, for example — but a free tool might be the best place to start. Energy Star's Portfolio Manager tracks commercial waste efficiently, and it doesn't cost a thing.
Data collection devices. You might assume you need an expensive Industrial Internet of Things (IIoT) system to automate data collection. You don't. Cost-effective identification technology like RFID tags are available for waste-handling infrastructure, and RFID apps can easily be added to company phones or mobile devices. That handles instant data collection at the point of data generation.
Roll Out Carts with integrated RFID tags. It's easy to track waste streams with the right trash cans. Choose waste bins that feature integrated RFID tags to automate data collection on everything from waste type to bin location.
With RFID technology, your trash cans themselves become valuable data points. You can geolocate every bin in the fleet with a GPS app. You can even set up sensors around your facility to automatically record events like emptying a waste bin into a landfill or recycling dumpster, effectively tracking the separation of your waste streams — and generating valuable data for sustainability reporting.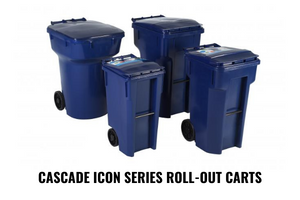 Cascade Icon Roll Out Carts are ideal for waste handling in high-throughput industries like manufacturing and warehousing. These ultra-rugged waste bins roll easily on dual wheels, with HDPE construction that can take a serious beating without damage. Available in sizes from 35 to 96 gallons, these Roll Out Carts come standard with embedded RFID chips, so they're ready to form the backbone of your commercial waste tracking system.
Learn more about Cascade Icon Roll Out Carts, or call the Solus Group sales team at 314-696-0200 for details.