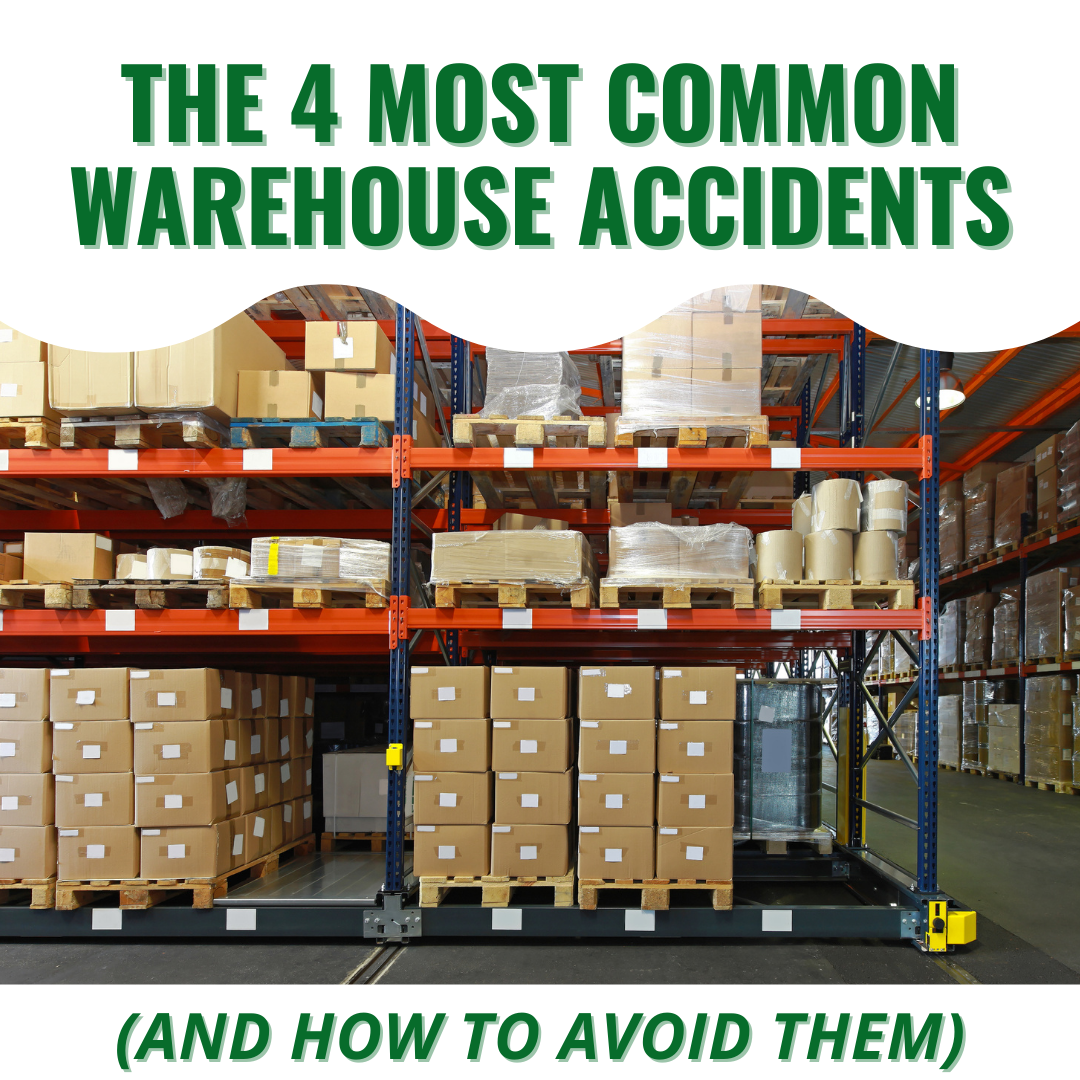 According to OSHA, warehouses have a higher fatal injury rate than the national average for all industries. Employers have a responsibility to provide a safe working environment for the 145,000 American adults employed in more than 7,000 warehouses — but each year, avoidable warehouse accidents continue to occur.
By understanding the unique hazards of warehousing, you can take steps to limit accidents and improve productivity. Below, we'll consider some of the most common warehouse accidents and provide tips for running a safer operation.
4 of the Most Common Warehouse Accidents
1. Forklift Accidents
About 95,000 employees are injured every year while operating forklifts. While that number is across all industries, warehouses use forklifts frequently — and as such, the risks of turnovers and other serious incidents are much higher.
Avoiding forklift incidents requires a proactive approach:
Make sure all forklift operators receive adequate training (including periodic refresher courses). Document training and evaluate employees regularly to ensure that they understand how to operate forklifts safely.
Maintain your forklift fleet. Inspect tires, batteries, and other key components regularly.
Ensure that your lift trucks are properly labeled with their capacity limits. Never allow operators to overload forklifts.
Don't use forklift attachments to lift employees unless those attachments are intended for that purpose (for example, the Forklift Work Platform).

Install structural barriers to protect workers from contact with industrial trucks by establishing traffic lanes. Barriers can also be used to line the edges of pits and mezzanines and protect shelving units.
2. Injuries Due to Improper Lifting or Overexertion
Musculoskeletal injuries occur about twice as frequently in the warehousing industry as in general private industry. Whether those injuries are relatively minor (such as muscle strains) or more serious, they're bad news for employers: According to the Bureau of Labor Statistics, ergonomic injuries were responsible for about 30% of DAFW (Days Away From Work) cases in 2018.
To limit musculoskeletal injuries:
Invest in ergonomic equipment. Lift tables, tilt tables, and other material handling equipment can be used to position loads ergonomically, preventing unnatural movements that heighten the risks of injuries.
Make sure workers move regularly. Some warehousing tasks may require workers to assume a static posture for a long period of time, which restricts blood flow and increases the chances of injuries. If workers spend hours packing boxes or performing other repetitive tasks, make sure they're moving on their breaks.
Provide workers with adequate recovery time. Ensure that employees take regular breaks when working on physically demanding tasks.
Analyze your entire workflow and look for ways to cut out demanding tasks. Use mechanical assistance wherever possible.
Train workers on proper lifting technique. Once again, it's a good idea to document your training programs.
Related: Essential Warehouse Equipment for Safety, Ergonomics, and Higher Throughput
3. Chemical & Hazardous Material Spills
Hazardous material and toxic chemical spills can endanger workers, equipment, and inventory. Outfitting your warehouse with appropriate chemical spill supplies helps to mitigate the hazard.
Tips to keep in mind:
Train workers for spill response. Training should include information about how to properly wear (and dispose of) personal protective equipment.
Provide a Safety Data Sheet (SDS) for each chemical hazard. Make sure employees understand how to read SDS data.
Keep spill response supplies in a clean, well-ventilated location. Consider building chemical spill carts, which can speed up response times.
Make sure all spill response supplies are clearly labeled.
Replenish supplies immediately after spill response. Keep enough materials onsite to address multiple spills.
Solus Group carries a variety of personal protective equipment (PPE) kits, ready-to-use spill kits, and sorbent materials for easy supply replenishment. For more information, read: Which PPE Kit Is Right For Your Application?
4. Charging Station and Battery Room Accidents
Most warehouses maintain large battery rooms to keep forklifts and other material handling equipment on the floor. Batteries contain hazardous chemicals, which can boil over due to improper maintenance or overcharging.
Some quick tips:<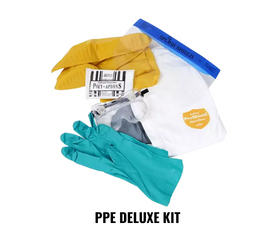 If employees work directly with lift truck batteries, provide them with access to personal protective equipment. PPE kits should include safety goggles, face shields, rubber or neoprene gloves, and chemical aprons. Solus Group offers the PPE Deluxe Kit, which includes all necessary PPE for most battery room tasks.
Do not allow metal jewelry in the battery room, and take precautions to prevent sparks, electric arcs, or open flames.
Provide workers with appropriate equipment for lifting, charging, and watering batteries. Only move batteries with designated battery extractor systems.
Make sure your employees know the location of eye wash stations and chemical showers. The Signage and Posting Kit from Solus Group includes an NFPA-compliant emergency eye wash sign.
Related: Battery PPE for Changing, Charging, Washing, and Watering
Warehouse Injury Prevention Starts with the Right Equipment
For larger operations, some workplace accidents are unavoidable. Even with a robust safety training program, employees will occasionally make mistakes — but when a single mistake can jeopardize workers' safety, employers have a strong incentive to eliminate hazards wherever possible.
Investments in ergonomic lifting devices, PPE, and other hazard mitigation equipment can quickly pay off. Solus Group provides warehousing professionals with resources for improving safety and throughput, and our sales team is ready to help you find appropriate options for your facility. To learn more, call (314) 696-0200 or contact us online.