There's good news and bad news for safety advocates in the waste-handling industry.
First, the good news. Fatalities for refuse and recycling collectors declined to a rate of 34.1 per 100,000 full-time equivalent workers in 2016. This halted a troubling rise that began in 2012 and peaked at a rate of 38.8 injuries per 100,000 workers in 2015.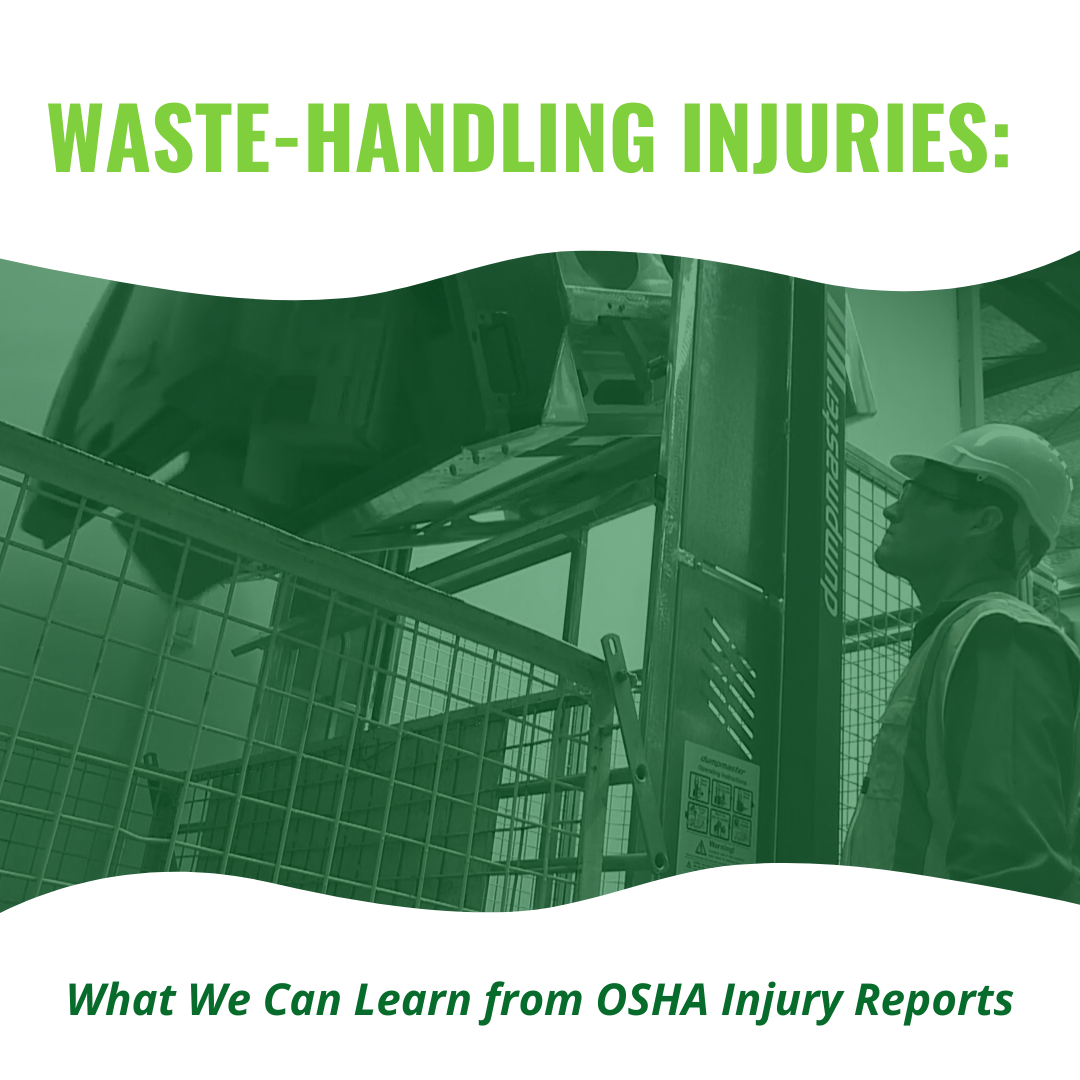 Nonfatal injury and illness rates for solid waste collectors also dipped slightly around that time, from 5.2 injuries per 100 workers in 2016 to 5.1 in 2017. Analysts credit this trend as the result of aggressive safety programs surrounding waste-collectors, driven by the job's standing as the fifth-most dangerous occupation in the U.S.
Now the bad news. While we've seen incremental safety improvements in the waste-collection sector, things have gotten a bit worse at landfills. The nonfatal injury and illness rate at landfills climbed from 4.9 to 5.3 between 2016 and 2017.
Fatalities at landfills are also on the rise. In 2013, there were zero fatalities at landfills, both public and private. The next year, there were three. In 2015 and 2016 each, there were nine.
Where the numbers paint a picture of the aggregate, OSHA severe injury and fatality reports tell the full story, one event at a time. We looked through the data, paged through the last few years of OSHA severe injury and fatality reports, and pulled out the themes that connect these narratives to suggest solutions going forward. Here's what we found:
We have to differentiate between refuse and recycling collectors and the material destination, whether that's a landfill or a MRF. Despite some gains, waste/material collecting is still the fifth-most dangerous occupation in the U.S.; only commercial fishers, loggers, aircraft pilots/engineers, and roofers have higher rates of fatal injuries at work. For instance, refuse and recycling collectors are at risk of being hit by cars speeding around their trucks. Landfill workers, on the other hand, have to worry about falling bales of trash. That's what happened to one landfill worker in June 2012, who was struck by a falling bale at a landfill; he ended up being hospitalized for more than nine days, and underwent surgery for fractured vertebrae.
Landfill hazards have already spurred some regulators to work on safety standards. The growing fatality rate at landfills has inspired the American National Standards Institute (ANSI) to develop a safety standard for waste facilities. As of this writing, it has not been published — the committee started work in 2017, and it typically takes three to five years to complete a new code.
In the meantime, tighter restrictions around vehicle use and material handling at the facility level will reduce injuries and fatalities at MRFs and landfills. There are multiple reports of landfill workers being serious injured or killed by tractor trailers, graders, compactors, and other machinery. A move toward safer equipment, including hydraulic Bin Tippers, can help to reduce injury rates not just by limiting the risk of strikes, but by reducing the stress and strain caused by unassisted physical exertion.
As the OSHA reports and the data continue to accumulate, we'll be able to identify new patterns to evaluate the effectiveness of our safety programs. Remember that there's no official OSHA standard devoted to landfill workers; states, municipalities, and facility owners themselves have some leeway as to how they'll improve safety within their own areas of responsibility.
If there's a single lesson buried in the OSHA injury data, it is this: Landfill safety is up to all of us.
References:
"Accident Search Results: SIC 4953." OSHA. Occupational Safety and Health Administration, U.S. Department of Labor, n.d. Web. 26 Mar. 2019.
Bodamer, David. "Breaking Down the latest industry Fatality Stats." Waste360. Informa PLC, 26 Dec. 2017. Web. 26 Mar. 2019.
Messenger, Ben. "Waste Collection Injury Rate Declines, while Landfill & MRF Injuries Rise." Waste-Management-World. WEKA Industrie Medien GmbH, 17 Nov. 2017. Web. 27 Mar. 2019.
"National Census of Fatal Occupational Injuries in 2017." BLS. Bureau of Labor Statistics, U.S. Department of Labor, 18 Dec. 2018. Web. 27 Mar. 2019.
,p>Rosengren, Cole. "BLS: MRF injuries spiked in 2017, industry rate held steady." WasteDive. Industry Dive, 9 Nov. 2018. Web. 26 Mar. 2019.
"Severe Injury Reports." OSHA. Occupational Safety and Health Administration, U.S. Department of Labor, n.d. Web. 26 Mar. 2019.