Oils can make a workplace unsafe by creating slip hazards. Many oils are also highly flammable, so spills need to be addressed as soon as they occur. By maintaining a steady stock of oil-specific cleanup supplies, businesses can comply with OSHA requirements while managers enjoy peace of mind.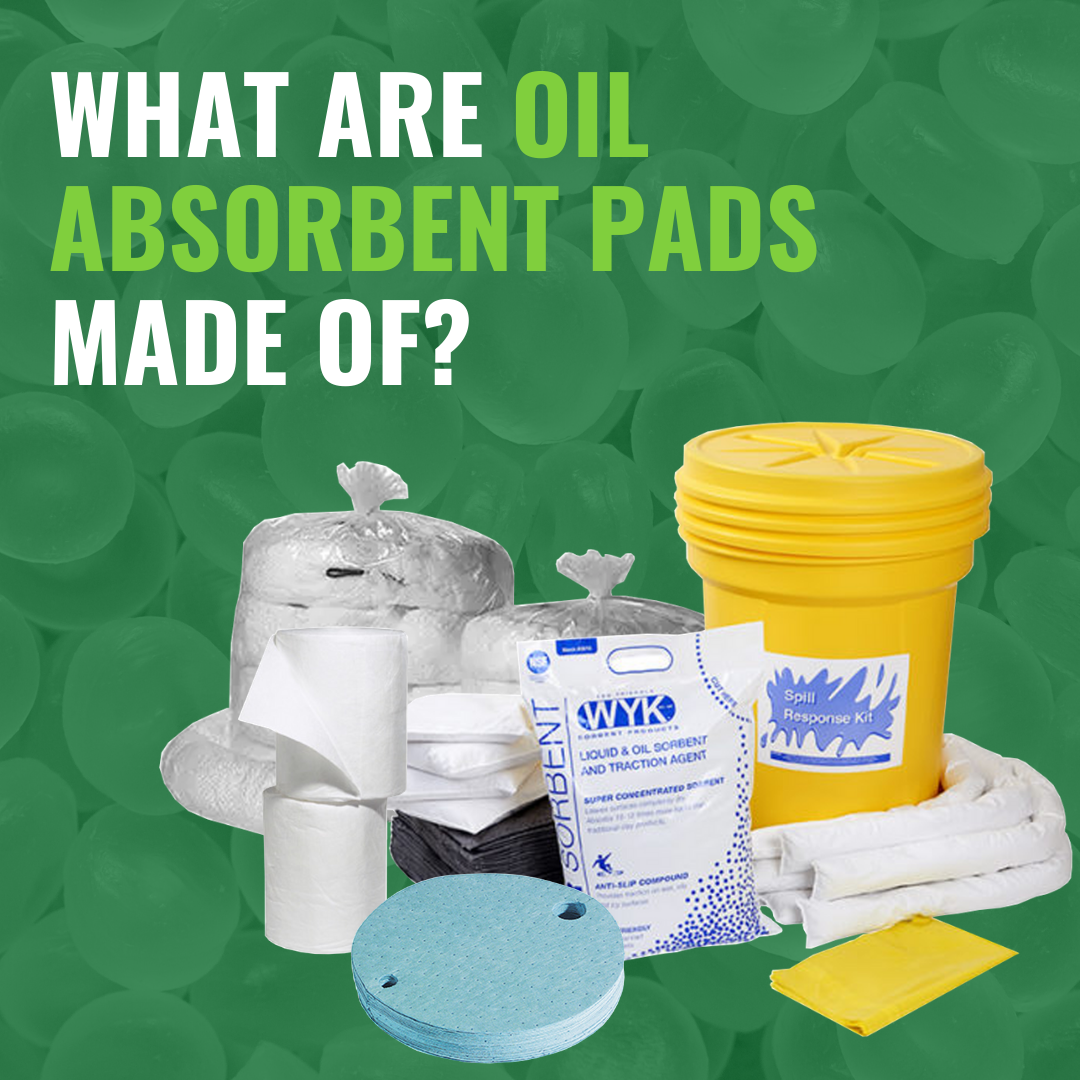 Most oil absorbent pads are made with polypropylene, a thermoplastic polymer. Thermoplastic materials are synthetic resins that become plastic when they're heated. Polypropylene is a particularly useful substance because it's hydrophobic — meaning that it repels water — and oleophilic — it attracts oils.
Oleophilic substances are a relatively new addition to the industrial toolkit, but the market for oil-absorbent materials is growing quickly. Modern oil-absorbent pads use several layers of polypropylene so that they're able to clear up large amounts of oil quickly; because the material is also hydrophobic, the water is left behind. This has several key applications in industrial settings.
Some of the uses of oil-absorbent pads, socks, and booms include:
Cleaning leaks near heavy equipment
Maintaining safe workspaces in automotive workshops
Cleaning larger spills in industrial settings
Spot-cleaning vegetable oil, paint, and other oil-based substances
Containing spills immediately after they occur
Many booms and pillows retain buoyancy, so they can also absorb oil discharges in pools of water. Even when addressing oil spills where water is not present, an oil-specific pad can simplify cleanup, and operations that keep a steady supply of oil-specific cleanup products can maintain safe, efficient workspaces.
Choosing Oil Absorbent Pads for Spill Response
While oil-absorbent pads are extraordinarily useful, buyers should choose carefully; the quality of the pads' construction will determine its usefulness. Solus Group offers high-quality oil-absorbent products from WYK Sorbents, a leader in industrial sorbents and clean-up supplies.
Some popular options for industrial oil spill response include:
Make sure that your operation has an ample supply of oil selective cleanup supplies. Put a process in place for replenishing products after they're used — remember, cleanup supplies only work if they're easily accessible when a spill occurs.
Finally, make sure to provide workers with spill response training. All personnel should know the location of the supplies and how to use them safely. This is particularly important when spills occur in high-traffic areas, and workers should receive training updates.
Buy oil selective absorbent pads (and other spill response supplies) from Solus Group to keep your business efficient, safe, and productive. With free shipping and a full selection of high-quality sorbents, we provide a simple way to ensure compliance while properly outfitting your operation. To start your order, click one of the listed options or contact our sales team at (314) 696-0200 for more information and guidance.