Warehouse fires cost an average of $155 million per year in property damage between 2009 and 2013. Even worse, around 19 people per year were injured in warehouse fires, and three per year lost their lives. Fire prevention is crucial to the operation of any warehouse or distribution center.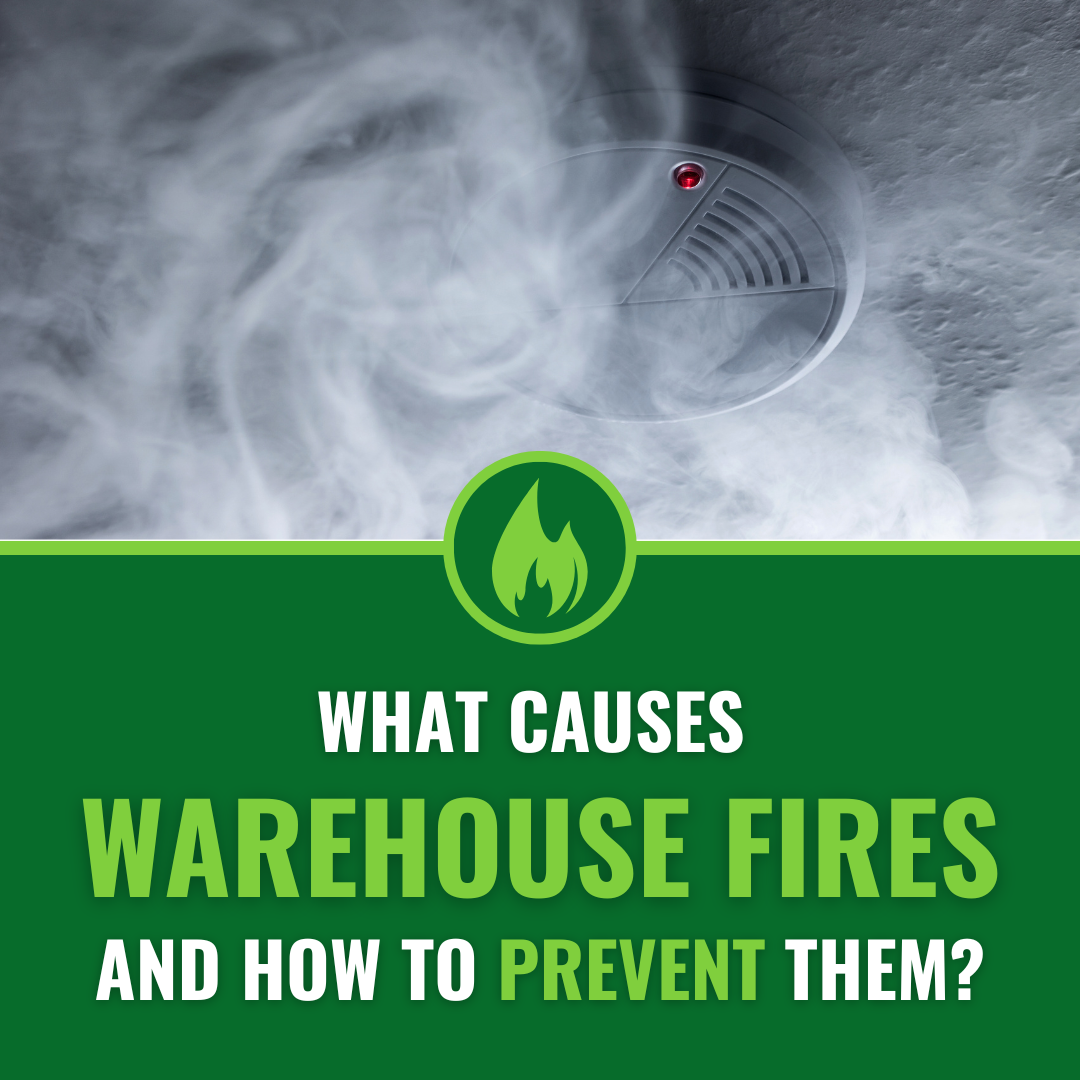 So what causes all of these warehouse fires? More importantly, what can we do to make sure it never happens again? According to the National Fire Protection Association's "Structure Fires In Warehouse Properties" report, there are five leading causes of warehouse fires:
The most destructive fires, which also tie for first among the most common causes of warehouse blazes, are set intentionally. Whether it's an insurance scam or simple crime, arson took down 18 percent of the warehouses that burned between 2009 and 2013. The damages account for a full 32 percent of all fire-driven property damage.


Tying with intentional flames, problems with electrical distribution or lighting equipment also accounted for 18 percent of the warehouse fires recorded during the study's time period. These electrical fires tended to be less destructive than their intentional counterparts, though, only making up 17 percent of the total property damage in those years.
 
Heating equipment caused 8 percent of the warehouse fires recorded between 2009 and 2013. These fires only accounted for 3 percent of the total property damage caused by burning storage facilities and distribution centers.


The fourth most common cause of warehouse fires are related to "exposure." In the fire-fighting community, exposures refer to combustible materials that are not yet on fire, but could be if the fire spreads. Warehouses that leave piles of dry wood or reams of paper near heat, flame, or spark sources increase their facility's exposures, and therefore the likelihood of a destructive fire. Exposure fires accounted for 7 percent of the warehouse blazes recorded in the study.


Finally, smoking materials, such as cigarettes, cigars, and their lighters, caused 5 percent of the warehouse fires between 2009 and 2013. Despite sparking fewer blazes than heaters or exposures, flames caused by smoking materials were disproportionately damaging to property. They accounted for 11 percent of the total value of property damage in the years studied.

How to Eliminate Common Fire Hazards from the Warehouse
The best way to prevent damage from fires in warehouses may be to ensure that a well-designed sprinkler system is in place. According to the "Structure Fires in Warehouse Properties" report, wet pipe sprinklers successfully controlled 84 percent of the fires that activated them between 2007 and 2011. These quick-acting mechanisms reduced the damage cost by 61 percent.
Functioning smoke detectors help to limit the damage of warehouse fires, as well. So do designed for fires caused by wood, gases, and/or electrical fires ("Class ABC"). And, of course, successful planning and regular inspections can help uncover fire hazards before they have a chance to ignite a dangerous and costly blaze.
For more information on how you can prevent fires at your facility, read this article from the NFPA's Fire Protection Research Foundation.
References:
Campbell, Richard. "Structure Fires in U.S. Warehouses." NFPA. National Fire Protection Association, Jan. 2016. PDF. 13 Sept. 2017.
"Fires and Exposures." USFA. U.S. Fire Administration, Aug. 2007. PDF. 13 Sept. 2017.
Hall, John. "The Smoking-Material Fire Problem." NFPA. National Fire Protection Association, July 2013. PDF. 13 Sept. 2017.
Kimball, Amanda. "A Harder Look at Detection." NFPA. National Fire Protection Association, Mar./Apr. 2012. Web. 13 Sept. 2017.