To run an efficient and hygienic facility, you need clean trash cans — and while outsourcing the job seems like an obvious step, it's not always the most cost-effective approach.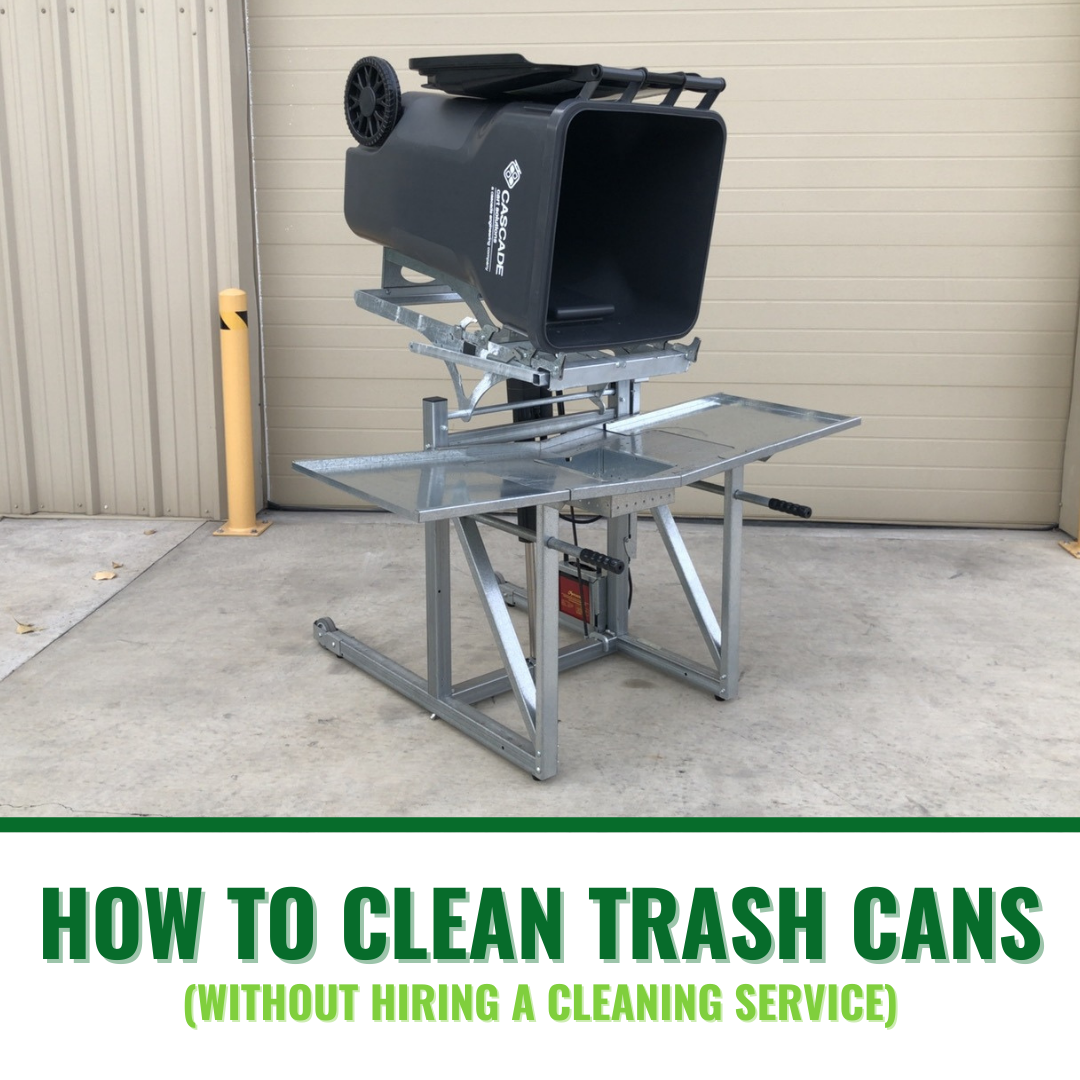 Put simply, waste management isn't cheap. While some trash can cleaning services may charge as little as $8-12 per can per visit, the costs quickly stack up over time, especially if your operation's cleaning needs change.
In lean facilities, this is often the case. You might need frequent cleanings during a busy season, but relatively few when demand drops. Generally, you'll pay more per bin for those "one-time" visits. You'll also have to schedule those visits, negotiate prices, and manage the security considerations that occur when inviting any service provider into your business.
The bottom line: The fewer tasks you outsource, the more control you have over your operation. With the right bin handling equipment, you can save money — and keep trash cans clean without straining your workflow.
Choosing the Right Equipment for Cleaning Trash Cans
Bin cleaning equipment isn't especially complex, and if you've already got a pressure washer, you've got half of the job covered. You'll need to perform the washing outdoors or in an area with appropriate drainage, and depending on the type of waste, you may need to check with your local environmental authorities to ensure that you're maintaining compliance.
But there's another important factor to consider: ergonomics. Waste bins need to be tilted throughout the entire cleaning process. Even if you're working with small bins, you shouldn't expect your workers to handle this task without appropriate material handling equipment.
An empty 20-gallon bin can weigh about 5 pounds, but add pressurized water to the mix, and you've got a high-risk task. Most businesses have much larger trash cans, and even in smaller facilities, manual material handling is out of the question.
The solution: Material handling equipment designed specifically for the job.
Handle Trash Can Cleaning Onsite with the Bin Blaster
Solus Group carries a variety of bin dumpers (also known as bin tippers or trash can dumpers), which are designed to minimize ergonomic risks by automatically lifting, emptying, and lowering loads. For trash can cleaning, our recommendation is the Bin Blaster.
The BB1000 Bin Blaster is engineered for trash can cleaning, with several key features for improved efficiency and safety: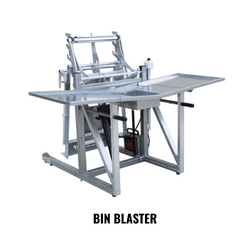 The "antler" bin hitch adjusts easily to accommodate wheelie bins from 22gallons to 290 gallons. Custom hitches are also available.
A removable 12-volt battery provides all necessary power, so the Bin Blaster can be used anywhere — without risking electric shock.
A simple lever can be activated to rotate bins to 90 degrees at an ergonomic height for manual washdowns.
Integrated grab-handles and wheels improve maneuverability and allow for ergonomic-friendly travel.
The galvanized steel materials can be easily sanitized, and an extendable drip tray and debris bucket simplify cleanup.
The collapsible design allows for economical shipping and storage.
The Bin Blaster is popular with professional waste management services, but it's an affordable investment for operations of all sizes, including smaller operations that may only clean waste bins several times per year.
By properly positioning bins for cleaning, you can make sure that you sanitize your trash cans properly — and efficiently — without introducing a serious ergonomic hazard.
For additional information or to discuss options, contact Solus Group at (314) 696-0200 or read more on the Bin Blaster product information page.