Most of the waste equipment that processes materials at MRFs and sorting facilities is more or less permanent. Compactors, balers, shredders, conveyors, ballistic separators, optical sorters: The entire processing line must be fixed in place.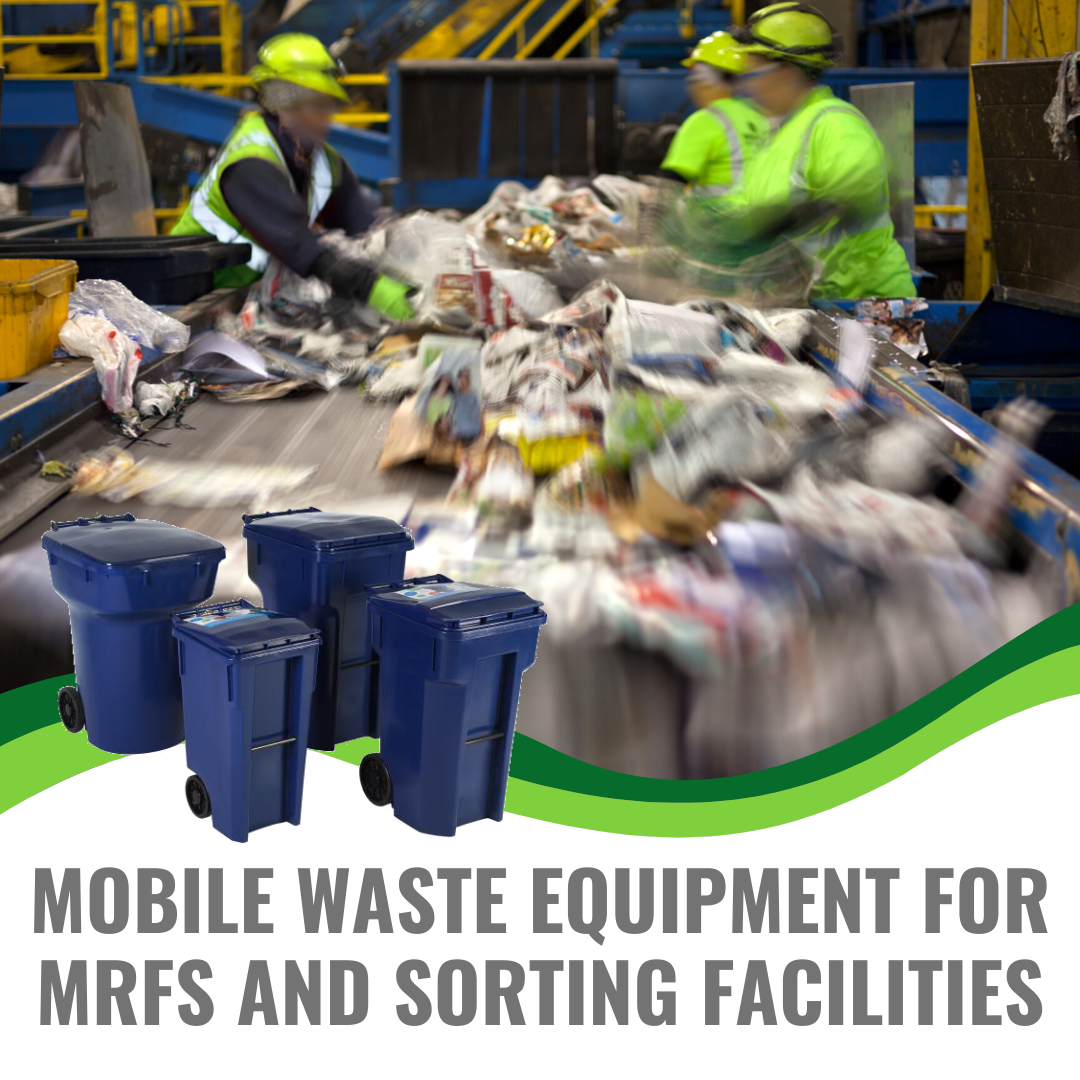 Inevitably, though, there are smaller-scale material handling challenges that require mobile waste equipment. A few scenarios that require specialized waste-handling equipment include:
Materials don't always stay on the line. Trucks don't always dump into neat piles. When waste and recyclables end up where they don't belong, you need smaller, mobile waste equipment to quickly and safely clean up the mess.
Equipment downtime. Even the most dependable shears and shredders have to go offline periodically for maintenance. And all equipment is subject to unexpected breakage. Backup equipment can keep the line moving even when parts of it go down.
Unexpected material handling tasks. With the number of different materials passing through your average MRF, it's hard to foresee all the material handling challenges that will arise in the course of a work week. Mobile waste handling equipment can make these tasks safer and more efficient.
Employers should avoid asking workers to handle materials without ergonomic, powered equipment. Manual handling, via brooms and bins, can create serious safety hazards. Even in a best-case scenario, it can sacrifice productivity by tying up multiple employees for long periods. Mobile waste equipment boosts efficiency and reduces the risk of musculoskeletal disorders facility-wide.
Here are a few of the smaller-scale material management solutions that every MRF and sorting facility should keep on hand for better overall operation:
The mobile waste equipment listed will improve ergonomics, extend operational flexibility, and boost efficiency in any waste handling applications. To learn more about Bin Dumpers, Roll-Out Carts, and other waste handling solutions for any sized operation, call Solus Group at 314-696-0200.