In August 2021, a U.S. Executive Order set an ambitious goal for the nation's transition to electric vehicles: Fully half of all new passenger cars and light trucks sold in the U.S. must be electric, hybrid, or powered by fuel cells by 2030, the Order stated.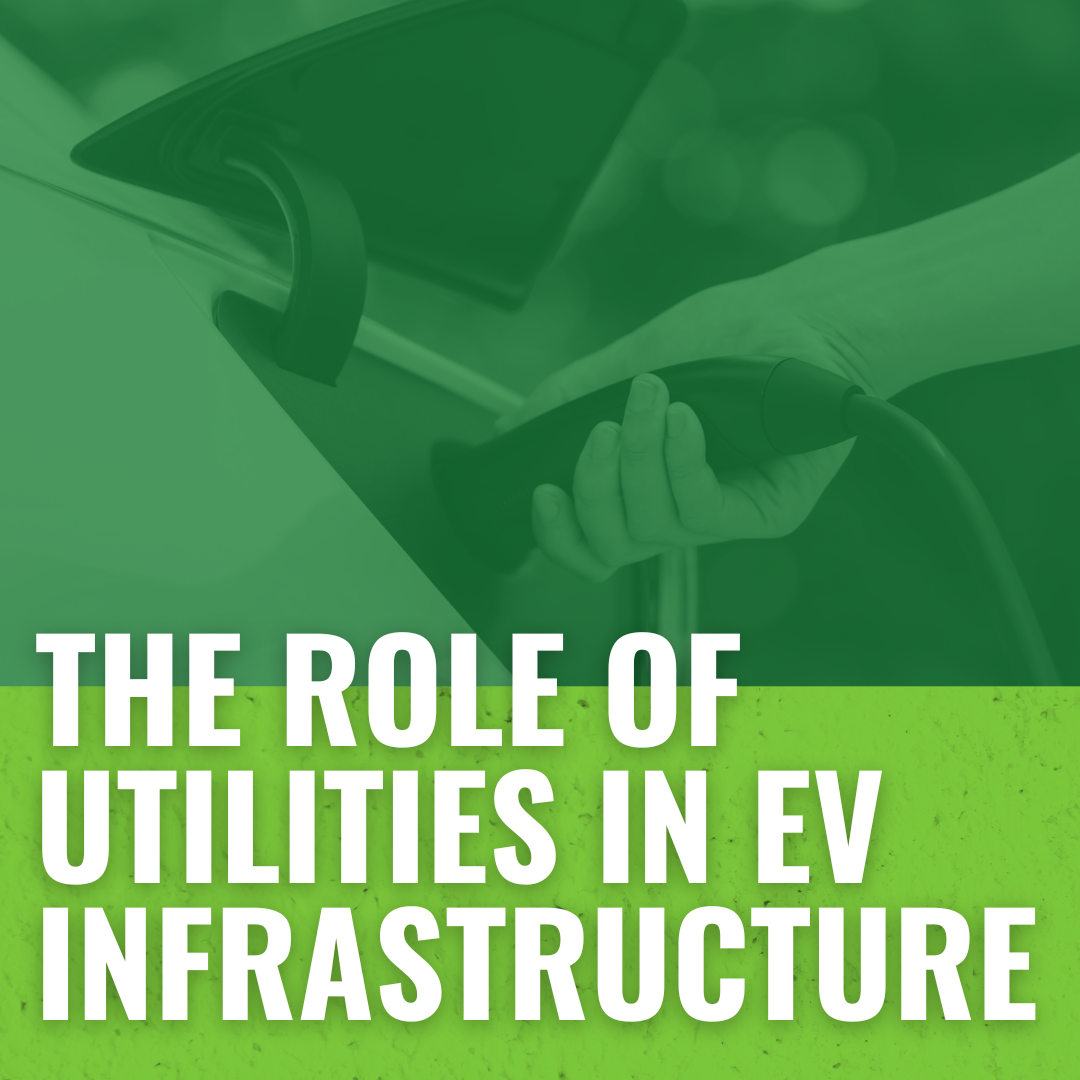 Of course, it's not enough to simply ask automotive companies to make more EVs. To get broad consumer adoption, you also need to build the EV infrastructure that keeps electric cars and trucks moving. According to the Edison Electric Institute (EEI), an association of investor-owned electric companies, more than 26 million EVs will operate in the U.S. by 2030. Powering these vehicles will require 140,000 more DC fast-charge stations on the nation's roadways, and 12.9 million charge ports overall.
That leads to an important question: Who will build all these EV charging stations? Several institutions are collaborating to lead the transition:
The federal government. The 2021 Infrastructure Investment and Jobs Act has already set aside $7.5 billion to build 500,000 new EV charging stations across the U.S. Meanwhile, the Federal Highway Administration (FHA) has proposed rules that tie these funds to standardize EV charging technology. In other words, the federal government's role is both to fund an EV charger network and to ensure every charger works with every vehicle.
State governments. That $7.5 billion in federal funding breaks down into two programs. First, the National Electric Vehicle Charging Formula Program disperses $5 billion among all 50 states. Second, states can apply for additional grant funding under the $2.5 billion Discretionary Grant Program for Charging and Fueling Infrastructure. In both cases, state governments will manage the use of funds to build EV charging stations.
The private sector. States will contract with private companies to build EV chargers, in accordance with standardized rules set by the FHA.
Utility companies. Utility companies must supply the electricity that powers EV charging stations. But for many utilities, that won't be the only role. Electricity providers across the nation are working to build EV charging networks themselves — participation that's essential for the rapid roll-out required by ambitious federal deadlines.
If you're wondering how to get your utility involved in building EV chargers, the good news is that forward-thinking industry groups are already working on the problem.    
The National Electric Highway Coalition: A Blueprint for Utility-Led EV Charging Infrastructure
A group of more than 60 electric companies of all types — cooperative, municipal, and investor-owned — has already banded together to deploy EV fast chargers across the nation. It's called the National Electric Highway Coalition (NEHC). 
The NEHC celebrated its one-year anniversary at the end of 2022. During the Coalition's first year, members of the NEHC invested around $3.7 billion toward EV charging infrastructure. That includes the creation of more than 2,200 fast charge stations, a particular area of focus for the NEHC. In fact, the stated mission of this industry group is to support a "foundational EV fast charging network along major travel corridors."
So what advice does the NEHC have for utility companies preparing to invest in EV infrastructure? According to the group's vision statement about customer experience, the NEHC recommends four guiding principles when designing new EV charging stations:
Public fast charge stations must "ensure public EV fast chargers are reliable and easy to access." That means including enough charging ports to meet demand; creating a reliable maintenance plan; meeting all accessibility guidelines; and complying with the Americans with Disabilities Act (ADA), just to name a few requirements.   
The nation's fast charge network must be designed "to meet future needs." Sites should be designed with further expansion in mind, since demand for fast charge stations is only going to rise. Wherever possible, choose charging technology that supports future upgrades.
The use of EV charging stations should always be "transparent, safe, and secure." Safety requires the inclusion of good lighting, protective barriers, and clear traffic signals and signage. Digital payment mechanisms must be secure, and pricing should be presented so that it's easy for everyone to understand.
Charging stations should support user convenience and include driver amenities wherever possible. Drivers don't just need to charge their EVs. They may also need restrooms, trash cans, or convenience stores. If you can, include these amenities in EV charging stations — and locate stations in convenient places along common travel corridors.
Whether you're building DC fast charge stations, like the NEHC, or setting up a Level 2 charging network for your own fleet of electric vehicles, these principles lead to more helpful and convenient EV infrastructure. Providing a great customer experience is crucial to a successful transition to electric transportation.
But it will take more than the NEHC's guidance to start building utility-owned EV charging stations. Your plan must also consider charging station equipment beyond chargers themselves. Here's a brief list of the physical infrastructure that can help create the ideal EV charging station. 
Planning the EV Charging Station: 3 Essential Types of EV Charger Support Equipment
Utility companies are ideally placed to choose electrical infrastructure and chargers themselves. But what else does it take to build a great EV charging station? Here are three pieces of equipment you'll need to ensure safe and satisfying customer experiences with every charge:
1. EV Charger Pedestals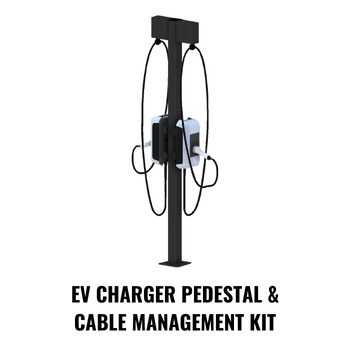 Many Level 2 EV chargers are designed to be mounted, either to a wall or a stand. (Contrast this with DC fast chargers, which often ship as free-standing, self-contained units.) If you include Level 2 chargers in your charging station, you'll need somewhere to mount them.
The best solution for most EV chargers is a pedestal-style stand; this design offers the most efficient use of floor space along with convenient access to chargers. Look for welded steel EV charger stands with a weather-resistant finish. This will provide long, dependable service life whether you place chargers outdoors, in the elements, or within a structure or parking garage.
EV Charger Pedestals from Solus Group support one or two EV chargers on a single unit. By doubling charger storage, you can help keep up with growing demand, in accordance with NEHC principles. These EV charger stands feature heavy duty steel construction and a durable powder-coat finish. Bases include pre-drilled anchor holes, so they're easy to permanently install. EV Charger Pedestals also feature integrated Cable Management Kits, which brings us to the next item on our list.
Read more: Choosing an EV Charger Stand: 5 Questions to Ask
2. EV Charger Cable Management Kits
According to Article 625 of the National Electrical Code, the "overall usable length" of an EV charging cable can't go over 25 feet (7.5 meters) — unless you also install a cable management system. Public charging stations may benefit from longer cables, since they simplify access for EVs of all sizes. But even if charger cables are shorter than 25 feet, cable management systems are essential for convenient use of EV chargers.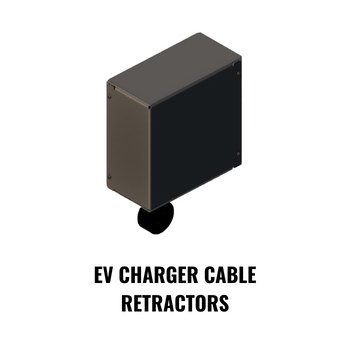 Take EV Charger Cable Retractors from Solus Group, for instance. These cable management systems include an auto-retracting reel within a weather-resistant housing. A cable clamp secures the reel to charger cables, pulling them up and out of traffic paths between charges.
With EV Charger Cable Retractors installed on EV Charger Pedestals, users can quickly and easily access charging connectors. At the same time, these systems prevent damage to cables and trip risks for users. Solus Group offers stand- and wall-mounted EV Charger Cable Retractors — and every EV Charger Pedestal includes up to two of them, built in.
Read more: EV Charger Pedestals Vs. Wall-Mounted EV Chargers
3. Protective Barriers
It's essential to protect EV charging stations from traffic accidents. It's equally crucial to present clear pedestrian paths, and to separate these areas from vehicle-traffic zones. Both tasks require structural barriers of one type or another.
An early guide to EV station design recommends the use of "wheel stops and bollards." These features accomplish two goals: They defend EV chargers from vehicle strikes, and they protect pedestrians from tripping hazards.
Solus Group offers welded steel Structural Bollards in a variety of heights, and with custom powder-coat finishes to match your branding colors. Depending on the layout of your charging station, Structural Barrier Rails may also help to separate pedestrian and vehicle-traffic areas.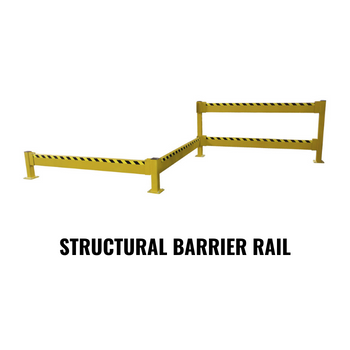 Read more: EV Fleet Charging for Electric Delivery Vans: Charging Station Considerations
Support equipment from Solus Group can help outfit EV charging stations, from small fleet-charging solutions to large, public charging networks — all with reliable service that delivers a strong return on investment (ROI). As utility companies begin to plan their EV charging programs, they must consider the ROI implications of every choice they make. If that's something you're struggling with, turn to Solus Group for physical charging infrastructure. Call us at 314-696-0200 to discuss your utility EV program today.