Industrial ergonomics is the key to a safer, more productive workplace. To understand why, consider a common class of injury in manufacturing and warehousing operations. Musculoskeletal disorders (MSDs) are traumatic injuries that can cause lifetime-lasting damage to a person's body. According to the Occupational Safety and Health Administration (OSHA), MSDs can affect muscles, nerves, blood vessels, ligaments and tendons, and are often caused by work-related tasks such as: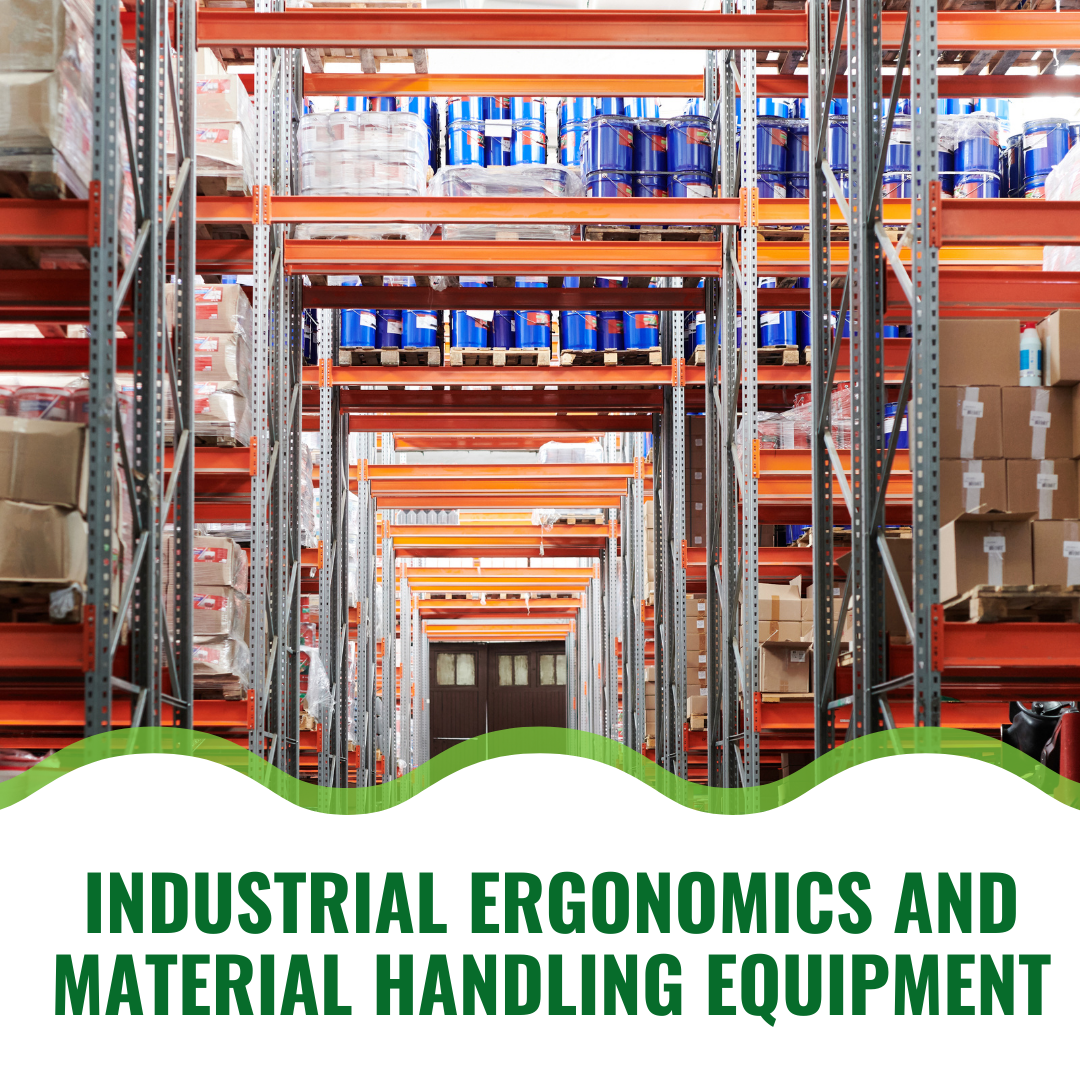 Lifting heavy items
Bending
Overhead reaching
Pushing/pulling heavy loads
Working in awkward body positions
Performing tasks repetitively
Luckily MSDs can be prevented with ergonomics—modifying the actions of a task to meet the physical needs of the workers. Ergonomic analysis typically includes assessing how often a task is completed in repetition, how much time is spent to complete a task, and what physical actions are required.
Implementing industrial ergonomic principles in a workplace can help make sure workers "avoid injury through the normal course of their work and to minimize the opportunity for accidents by ensuring that the performance of hazardous tasks is not hampered by the poor ergonomic design of equipment involved in the task," says Safeopedia.
Material Handling Equipment for Industrial Ergonomics
Ergonomic practices are often overlooked. However, according to OSHA statistics, work-related MSDs are some of the most frequent causes of lost or minimized work time. Each year over 1.8 million workers report an MSD injury, and about 600,000 of those workers require time off.
Including ergonomic practices in the workplace doesn't just help out employers, but can improve the quality of life of workers, and even help save lives. That's especially true in manufacturing, warehousing, and other industries that depend on material handling — and often involve large, bulky, or heavy materials.
Because these tasks are necessary to day-to-day operation, they usually can't be engineered away. Instead, employers should provide ergonomic material handling equipment designed specifically to remove the risk. Here are three common workplace tasks that can create MSD hazards, along with the equipment that can reduce or remove the risk.
Lifting and Carrying
Order pickers, line feeding staff, and other employees who transport materials use industrial carts to remove the risk associated with carrying heavy loads. However, even pushing or pulling a cart can create an ergonomic hazard, as workers must overcome rolling resistance that increases with the weight of the load. Train employees to push carts, rather than pulling them. Ensure that carts include handholds workers don't have to reach or stretch to use, and make sure casters are undamaged for easier rolling. A combination of two fixed and two swiveling casters provides both smooth travel and easy turns, reducing the force users must apply while operating the equipment.
The continuous vertical frame of an Order Picking Cart allows users of any height to comfortably push heavy loads, while heavy-duty casters reduce the force required for movement.
Stock Picking Carts include ergonomically curved push handles with comfortable molded grips, as well as smooth-rolling casters and an integrated step stool. This last feature prevents reaching and stretching, further reducing the risk of musculoskeletal injury.
Utility and Service Carts feature a comfortable, rounded push bar and the same easy-rolling swivel and fixed casters as the above carts.
Work Positioning
The optimal height for manual work (like order packing, palletizing, or kitting and assembly) varies depending on the task. The National Institute for Occupational Safety and Health (NIOSH) recommends the following heights for workbenches:
For precision tasks, position work just above the worker's elbow height
For light manual tasks, position work just under the worker's elbow height
For heavy manual tasks, position work 4 to 6 inches below the worker's elbow height
Of course, these guidelines suggest different ideal work heights for different workers. The solution is to provide variable-height work stations using Lift Tables and Tilt Tables. That way, each employee can adjust the workbench for optimal ergonomics.
Hydraulic Scissor Lift Tables extend from 8.5 inches off ground level to 72 inches high, with optional loading ramps to safely access heavy objects. Total weight capacities range from 2,000 to 6,000 pounds, and a variety of tabletop styles are available to match specific material handling applications.
Building and unpacking pallets creates unique ergonomic risks. As the height and depth of the work changes, employees have to bend and reach. Pallet Carousel & Skid Positioners remove these hazards. These self-leveling lift tables keep work at a safe and level height, and feature turntables to bring work to the worker, and not the other way around. They're available in both spring-actuated and pneumatic models.
Tilt Tables adjust work horizontally as well as vertically. They're ideal for accessing contents in boxes; as the worker empties the box, they can tilt it toward them to reach items without bending.
Waste Handling
Every facility generates waste — and waste-handling tasks can be risky. Emptying waste bins into dumpsters requires lifting, twisting, and bending, often with heavy loads. Even carrying trash cans can create hazards. A combination of wheeled, rolling carts, plastic dumpsters, and hydraulic Bin Dumpers helps to control the risk, while allowing a single operator to manage waste efficiently.
The principles of industrial ergonomics match work to the worker, preventing injury while improving productivity operation-wide. But only the right material handling equipment can put your ergonomics plan into action.